Some of the links in this post are affiliate links. This means if you click on the link and purchase the item, I will receive an affiliate commission at no extra cost to you. All opinions remain my own.
Think you're too old to have birthday fun? WRONG! Check out these hot 40th-birthday destinations and party-planning tips that will help you celebrate in style.
Whether you're looking for a wild weekend getaway or some relaxation on a secluded beach, we've got you covered. So put your feet up, pour yourself a drink, and get ready to plan the ultimate bash. Cheers!
Table of contents:
Napa Valley, USA
Recommended by Tori from Tori Pines Travels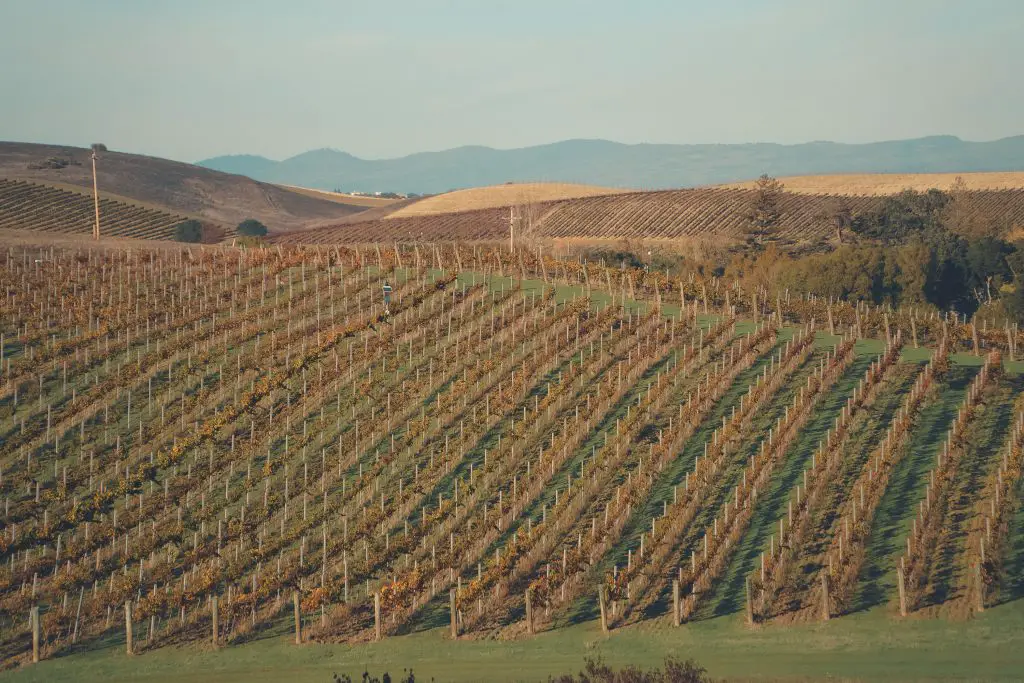 For your 40th you need to do something special, splurge on yourself and the trip must include some self-care. All of that is readily available and waiting for you in Napa Valley where there's so much more to do than drink wine.
When it comes to doing something special, there is nothing better than jumping on the Napa Valley Wine Train. A ride on this elegant train will take you through the rolling hills, and feed you gourmet meals. Some tickets include stops at local wineries. They offer a wide variety of wines and some tours even include an onboard tasting. A ride on this train is sure to make your birthday feel extra special this year.
Napa offers a wide variety of dining options, you can experience fine dining at one of seven Michelin-starred restaurants, or hang out at a quaint cafe like Model Bakery. At many restaurants around town, you can catch live music like at Sky & Vine Rooftop bar, or you can eat while looking over the rolling hills of a vineyard like at Brasswood Bar + Kitchen.
Round out your trip with some much-needed time at the spas which are located all throughout the entire valley. You might want to check out Spa Terra at The Meritage Resort, located in an underground wine cellar. Another great option is Calistoga Spa Hot Springs where you can stay onsite at the resort, enjoy a spa treatment like their volcanic ash mud bath, and relax in one of their four geothermal mineral pools ranging from 84 to 104 degrees Fahrenheit.
Napa is easy to get to; fly into San Francisco International Airport, pick up a rental car and drive one hour north. If you have some extra time in the bay area, be sure to read about all of the amazing things to do in and around San Francisco, CA.
Cape Town, South Africa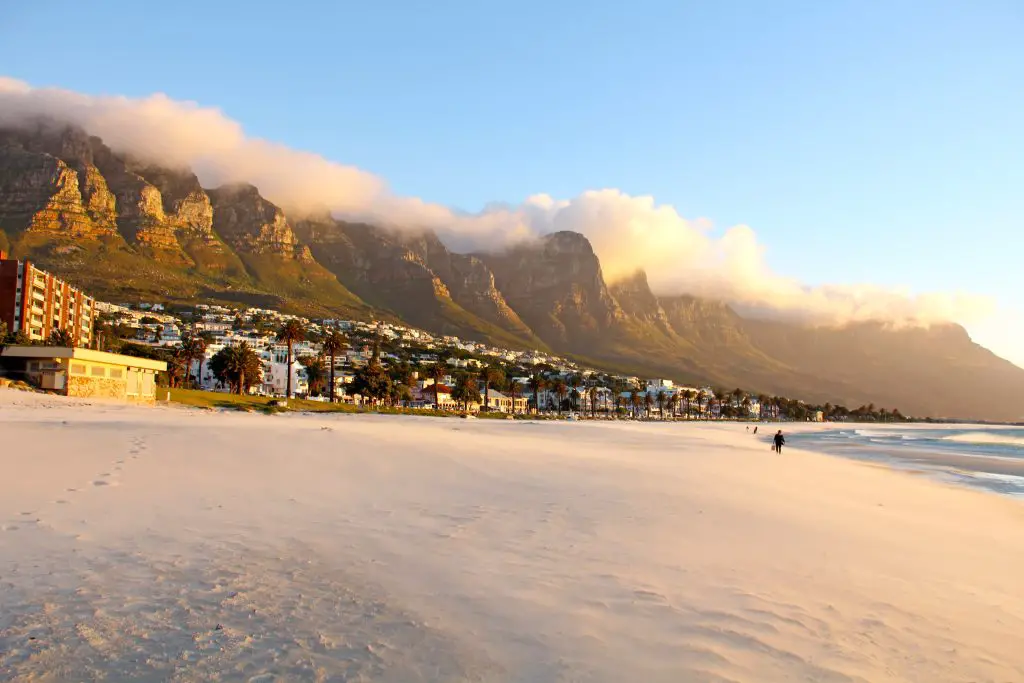 Cape Town is a wonderful destination for a 40th birthday getaway, particularly if you're looking for a beach vacation. Cape Town is known for its stunning natural beauty, rich history, and diverse cultural scene.
One of the best activities to do in Cape Town for a 40th birthday celebration is to take a trip up to Table Mountain. This iconic mountain overlooks the city and offers breathtaking views of the surrounding area. You can take a cable car up to the top, or enjoy a scenic hike.
Another popular activity in Cape Town is to visit the beach. With its location on the coast, Cape Town has a variety of beautiful beaches to choose from. Some of the most popular include Camps Bay Beach and Boulders Beach, where you can swim, sunbathe, or even spot penguins. You can also enjoy activities like stand-up paddleboarding, or kayaking.
Aside from these activities, Cape Town is also known for its vibrant food scene, cultural attractions, and nearby wine regions. You can explore the city's museums and art galleries, take a tour of the historic Robben Island, or go on a wine tasting tour in the nearby Cape Winelands.
Los Angeles, USA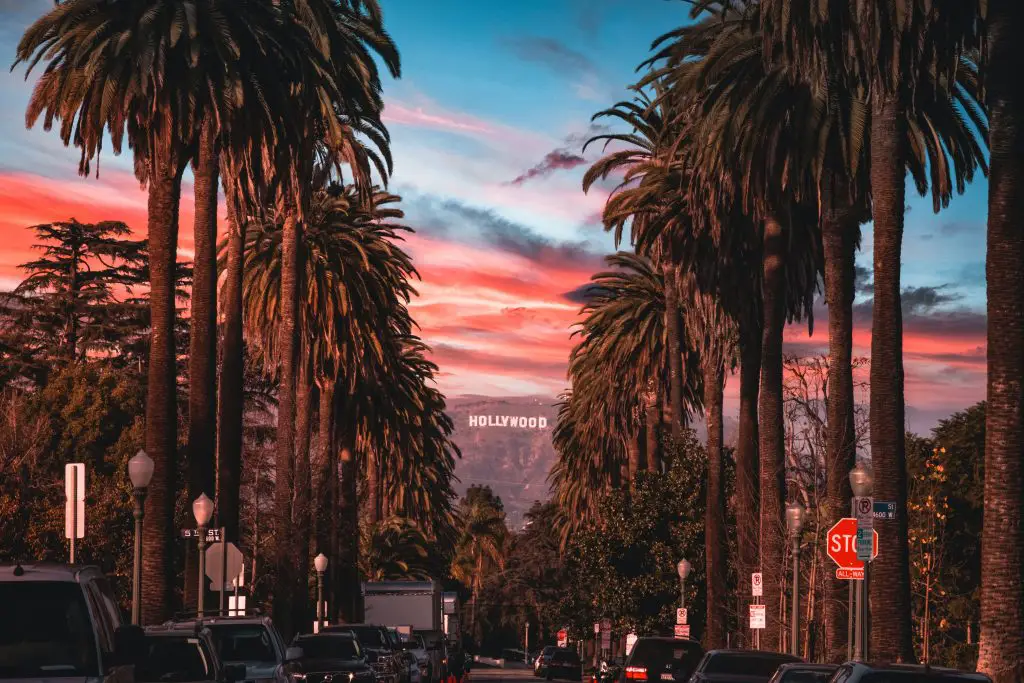 Los Angeles is one of the best places to visit for a 40th birthday trip, as it has a variety of attractions and activities to offer. This sprawling city in Southern California is known for its beautiful beaches, iconic landmarks, and a rich cultural scene.
One well-known activity to do in Los Angeles for a 40th birthday celebration is to visit the Hollywood Walk of Fame. This famous attraction stretches along Hollywood Boulevard and features 2,743 stars embedded in the sidewalk, honoring celebrities from the entertainment industry. You can take a stroll along the Walk of Fame, taking photos with your favorite stars, and even attend a live taping of a TV show or movie in the nearby studios.
Another popular activity in Los Angeles is visiting one of the city's theme parks, such as Universal Studios Hollywood or Disneyland. These parks offer a fun-filled day of thrill rides, live shows, and interactive experiences. You can celebrate your 40th birthday by enjoying some of the world's most popular rides, meeting your favorite characters, and enjoying the spectacular shows and fireworks.
Aside from these activities, Los Angeles is also known for its museums, art galleries, and world-class restaurants. You can explore the city's many cultural offerings, dine at some of the finest restaurants, or simply relax on the beaches of Santa Monica or Malibu.
Essaouira, Marrakech
Recommended by Jenny from Explore Essaouira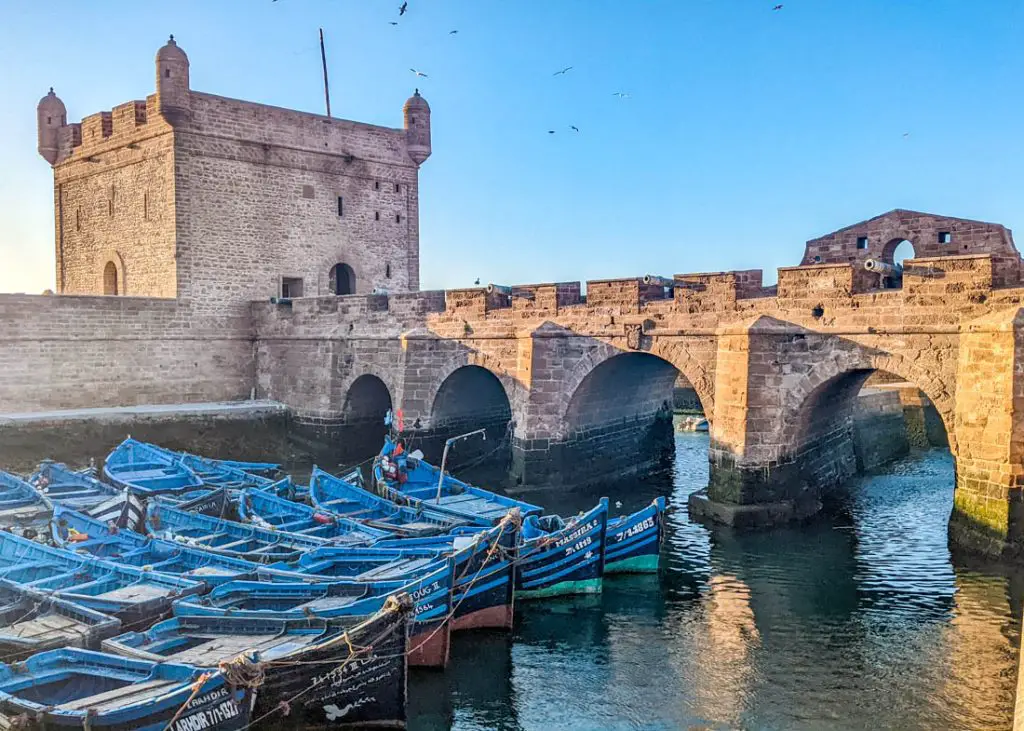 Laidback Essaouira boasts a long arc of sandy beach on the west coast of Morocco, just a three-hour drive from Marrakech. The breezy, traffic-free medina is far more relaxed than Marrakech, the sellers are far less pushy, and the grid pattern is easier to navigate. It's a wonderful place to stroll, stopping for mint tea along the way, and shopping for spices and shoes.
But there's more to this coastal town than pretty media. Indeed, there are so many things to do in Essaouira. As it's the 'Windy City of Africa", it's one of the best places in the world for kite-surfing. There's also quad-biking in the sand dunes, plus horse-riding and camel-riding along the beach. If you're after more sedate activities to celebrate your 40th, try a traditional Moroccan hammam (any inhibitions need to go out of the window for this one!), and stroll the working fishing port to select fish for your lunch and have it cooked on the BBQ.
And what about cake? You need a cake for your 40th! Due to the French colonial influence in Essaouira, there are a number of fantastic patisseries dotted around the town. Pâtisserie Driss will be able to prepare your birthday cake with personalized writing, just place your order a day or two in advance.
As for birthday drinks, head to Beach and Friends or Ocean Vagabond at the far end of the beach to enjoy sundowners on your special day, watching the sun set behind the Atlantic Ocean.
If you want to splash out for your 40th birthday, consider staying at Villa Maroc, the oldest hotel-riad in Morocco, which is based in the medina and bursting with character. Or if you're in need of some luxury with a pool, try the Sofitel Essaouira Mogador Golf & Spa.
Amalfi Coast, Italy
Recommended by Sam from My Flying Leap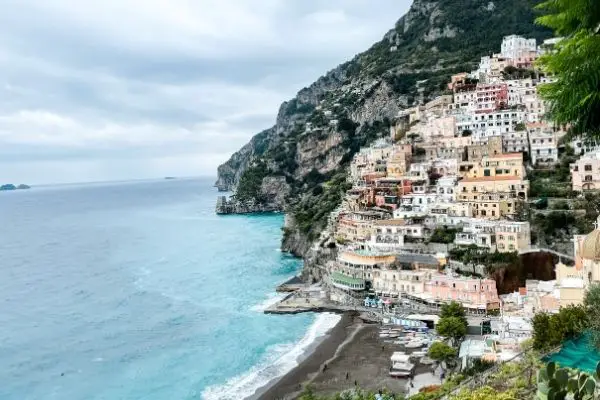 Who hasn't heard of the Amalfi Coast? It's an exquisitely beautiful and dramatic coastline in southern Italy located south of Naples, and one of the most popular places to visit in the country for tourists and jet-setters alike. 
The Amalfi Coast consists of 13 different municipalities ranging in size. The best-known are Positano, Amalfi, and Ravello. People visit to enjoy these gorgeous small towns carved into the cliffs and the breathtaking views. If you're looking for a gorgeous and scenic place to celebrate a milestone birthday, look no further! 
Positano makes a great "home base" for exploring. Shop to your heart's content, tour the historic and beautiful old churches, and wander the narrow and winding roads. Enjoy the sunshine, and relax on the gorgeous beaches.
Buy some hand-crafted locally-made leather sandals, enjoy the local limoncello, and dine on incredible local and fresh-caught dishes. Hike the Path of the Gods or take a cooking class. Take in a luxurious and relaxing spa day, and don't miss taking day trips to some of the other small towns to compare them!
A top spot to stay at is the Eden Roc Hotel. It's located on a large cliff with gorgeous views of the Tyrrhenian Sea. Most of the rooms have balconies for amazing views. They also have a spa and a wine bar on-site.
If you want to spend a few days stepping into how "the other half lives" for an epic birthday, enjoying luxury with an incredible backdrop, the Amalfi Coast is where it's at! It's a place of unrivaled beauty where you can be spoiled while you explore and enjoy this exquisite setting.
Clearwater Beach, USA
Recommended by Wayne from Always On The Shore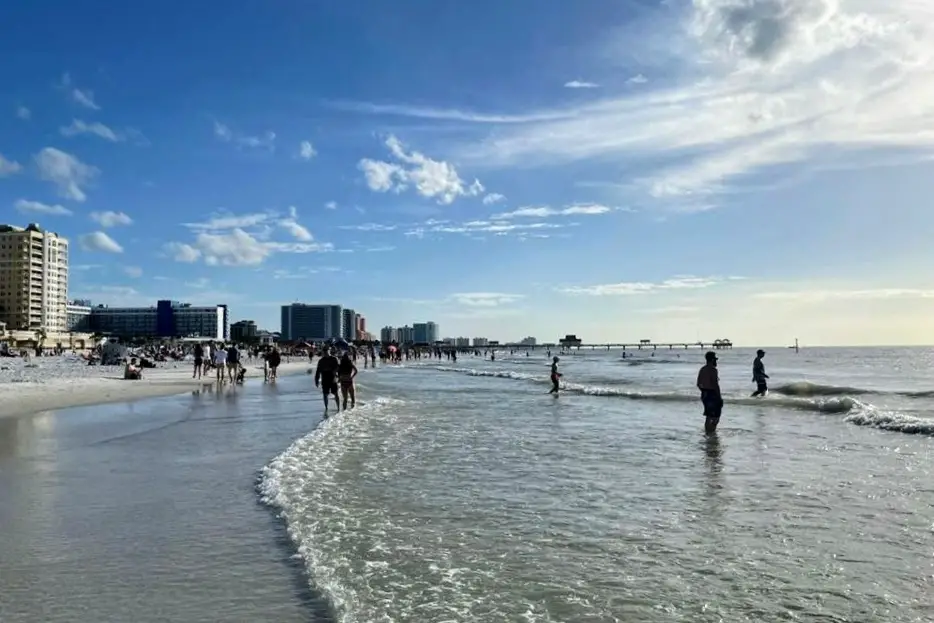 Clearwater Beach is a beautiful destination for a 40th birthday celebration. The white sand beaches and turquoise waters are ideal for relaxing and enjoying the company of friends and family. 
Whether you're with a large group or just a few friends, there are plenty of activities to keep everyone entertained, from parasailing and jet skiing to exploring the local shops and restaurants. 
The Pier 60 area is a good place to start since it's right on the beach – there are spectacular views from the pier and you'll often see dolphins and other sea life. There's also entertainment and vendors selling crafts here before sunset.
There are lots of amazing waterfront restaurants within walking distance including Frenchy's Rockaway Grill and The Salty Crab Bar & Grill.  Frenchy's has excellent seafood and oysters, and the best drinks around.
Just a block east of the beach are nightlife spots such as Hogan's Hangout and shops at Pelican Walk Plaza.  For a fun group activity, the plaza also has Escape Room at Clearwater Beach.  Shephard's Tiki Bar & Grill and Shipwreck are nightlife spots just a short drive from the beach that will make your birthday here a memorable one!
Other fun things to do in Clearwater Beach include taking a dolphin boat tour or a sunset cruise on the water.  And if you're looking for something a little more active for your birthday, there are fun parks to explore the beauty of the area, such as Sand Key Park and Caladesi Island State Park. 
For a place to stay in Clearwater Beach, try Pier 60 House Marina Hotel, which is right by the beach and has a rooftop bar with the best views. 
Clearwater Beach is the perfect place to celebrate a milestone birthday in style!
Istria, Croatia
Recommended by PlacesofJuma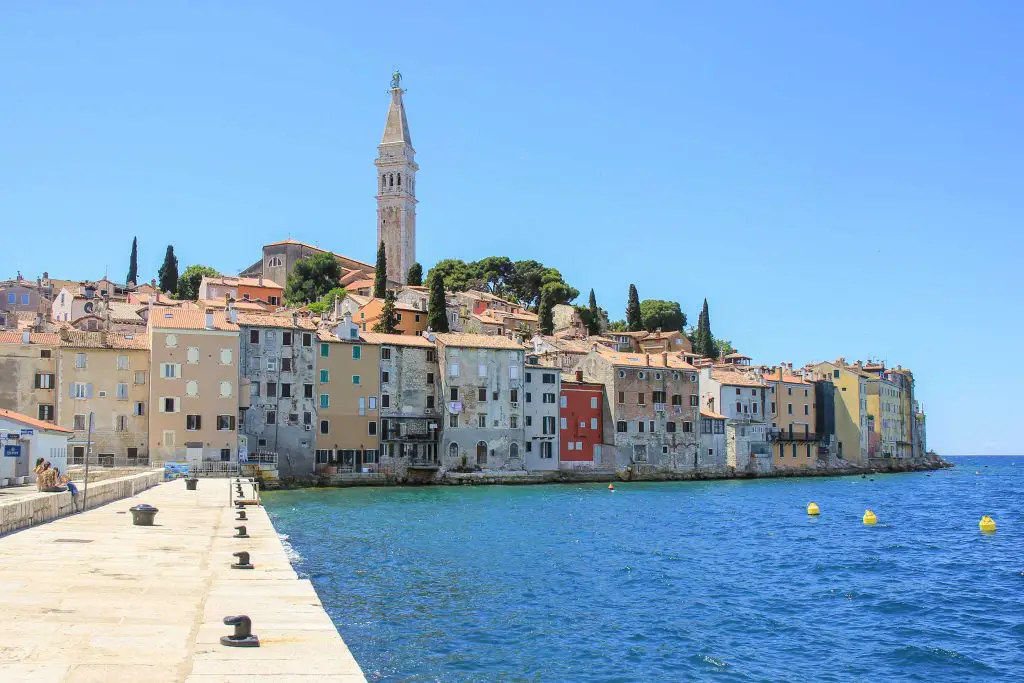 Istria is a real insider tip for celebrating a perfect 40th birthday. During an unforgettable vacation, you can experience Croatia from one of its most beautiful sides!
The beautiful Adriatic Sea, the Croatian vacation flair, and hospitality are just a few of the highlights that await you on a trip to the Istrian peninsula.
Clean air, fresh sea breezes, green hills, idyllic bays, and picturesque coastal towns will make you want to stay forever.
A visit to Rovinj is a must on any trip to Istria. Situated on a peninsula, the colorful townhouses rise close together on a hill and conjure up a fascinating panorama with the church of St. Euphemia at the top. Also beautiful are the small restaurants and bars right by the sea, where you can toast a birthday at sunset.
Other highlights along the coast are Umag, Porec, Novigrad and not to forget the city of Pula, where you can even visit a huge Roman amphitheater. But the hinterland is also really ingenious, where you can find wonderful villages with historic old towns.
The beautiful beaches of Istria are probably the real reason why you should plan a trip in the summer. Some of them are still really secluded, which is especially appreciated by those seeking peace and quiet!
New Orleans, USA
Recommended by Charles from US Gulf Coast Travel
Perhaps no destination is more iconic and fun to celebrate the 40th birthday than New Orleans. If your dates correspond with Mardi Gras, New Year's Eve, or some other big event, then the celebration will be even more raucous and memorable. New Orleans is one of the best foodie cities in the US but it is probably the best town for live music and drinking (which is why many choose it for celebrations).
With a melting pot of cultures, ethnicities, social classes, and attitudes, New Orleans is one of the most vibrant, interesting, and unique places on Earth. Foods to try include beignets, oysters and crawfish, po' boy and muffaletta (iconic Gulf Coast sandwiches), pralines, bananas foster, and Creole favorites like red beans and rice, jambalaya, gumbo, and etouffee. While New Orleans food is simply remarkable, its creative craft cocktails might be even more impressive. Try sazerac, frozen daiquiris, hurricane, Pimm's Cup, gin fizz, and so many more.
Catch live jazz music along Bourbon Street and throughout the French Quarter, and with luck, you will encounter a Second Line parade during your stay. History and culture fans will enjoy visiting the St Louis Cathedral (the oldest cathedral in North America), National World War 2 Museum, Mardi Gras World, Voodoo Museum, and various architecture and cemetery tours. Try to make time to ride a New Orleans streetcar, even if only up and down Canal Street. But the Saint Charles line is the world's oldest continuous streetcar line and is very scenic.
Christmas time is a wonderful time to visit New Orleans because hotels lavishly decorate for the holidays. Make sure to visit these great New Orleans hotel lobbies during the holiday, whether or not you stay in them: The Roosevelt, Windsor Court, Sheraton (on Canal and Decatur), Harrah's Casino, and The Ritz-Carlton. 
So if you're looking where to go for 40th birthday, New Orleans definitely should be considered!
Bali, Indonesia
Recommended by De Wet & Jin from the Museum of Wander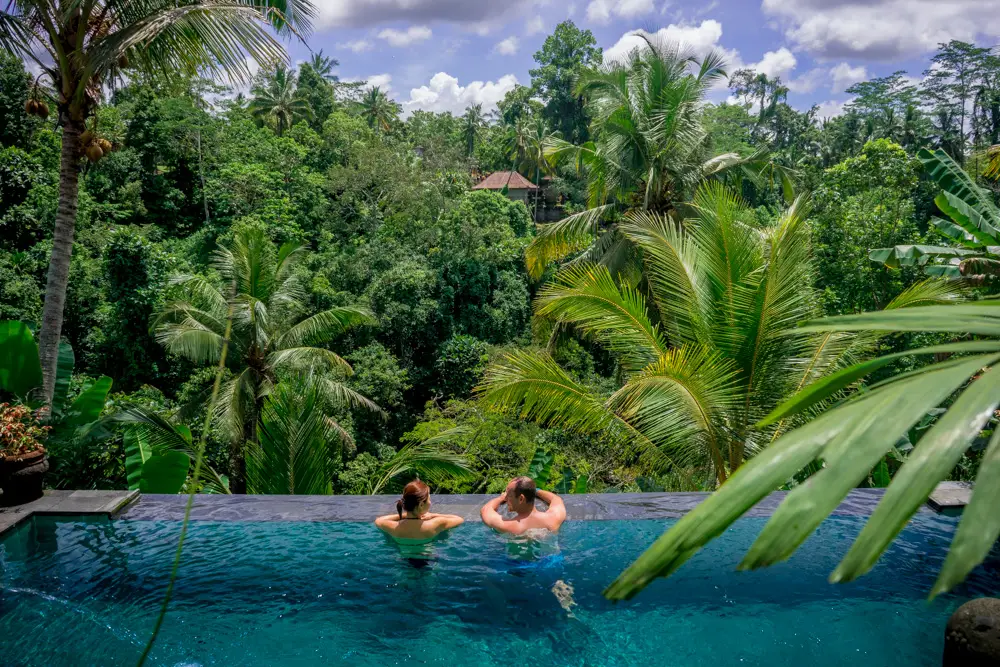 Bali is a dream destination for travelers of ages; everyone will find a spot that aligns with their needs and vision of paradise. Whether you're looking for a relaxing beach holiday, an active adventure, good food, diving or snorkeling, a spiritual retreat, or just having a good time, Bali is sure to deliver. 
Ubud in the center of the island is the perfect place to spend your 40th birthday. Ubud is not too young nor not too old. It's not stuck up or pretentious. Here you can truly unwind and spoil yourself like there is no tomorrow. Ubud is home to some of the best spas and pool villas in the world, so go ahead and indulge- it's your 40th, after all. And best of all, Bali offers exceptional value for money, so you'll be surprised at how affordable this luxury is. 
Ubud has many fascinating things to see and do between spa and massage sessions and relaxing in the pool. 
Known as the Cultural Heart of Bali, lush rice paddies and towering forests surround Ubud. It's like the garden of Eden. Scattered between the verdant landscapes, you'll find ornate temples, artists' villages, and waterfalls to explore. Attractions that you really shouldn't miss are the Sacred Monkey Forest, the Tegalalang Rice Terraces, and seeing a Kecak fire dance.
The food in Ubud is good enough reason to come to Bali. Vegetarians and vegans will be in heaven, as much of the cuisine is entirely plant-based. Meatlovers shouldn't miss babi guling (spit-roasted suckling pig). For fantastic babi guling, head over to Ibu Oka near Ubud market.
If a luxurious pool villa is not within your budget, stay at the Satya Villa, a small but stunning private pool villa in the middle of the rice paddies near the Monkey Forest.
To get the most out of your birthday in Bali, head to the beach for a few days before or after your stay in Ubud.
Palermo, Italy
Recommended by Caroline from Veggie Wayfarer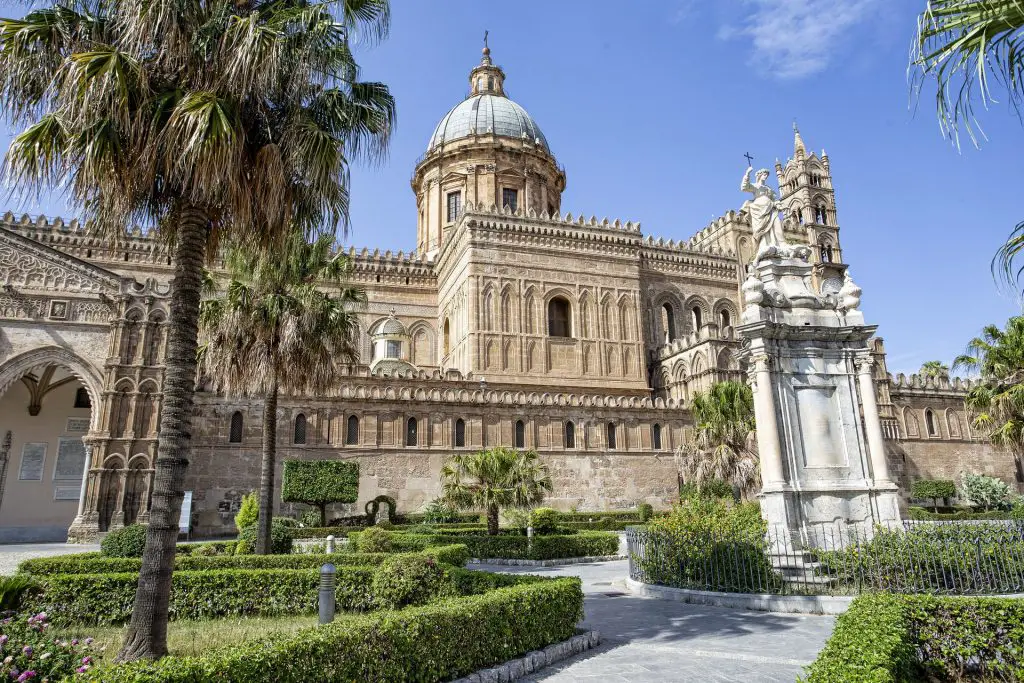 The capital of the Mediterranean island Sicily, Palermo is a great place to spend a 40th birthday. There are a ton of things to do in Palermo, enough to keep one busy for at least a week! The culinary enthusiasts will fawn over the scrumptious street food on offer. Favorites include a fried rice ball stuffed with ragu (Arancina), a spleen sandwich (Pane con Meusa) and a huge gelato served in a soft brioche.
History buffs will be delighted to explore the many UNESCO-classified Arab-Norman monuments including the bedazzling Palatine Chapel in the Norman Palace as well as the austere Martorana; the Palermo Cathedral with the very best views over all of Palermo from its rooftops as well as the many historical Palazzi that were once stately homes to the aristocracy of Palermo.
If the beach is what you are after, then a trip to the district of Mondello on the outskirts of Palermo is an absolute must. Hop on the direct bus from downtown Palermo to Mondello which takes around 40 minutes. For €20 a day you can rent an umbrella and beach chair to spend a very comfortable day at the beach.
When it comes to hotels, your best bet is to stay in the Historical Center of Palermo as it is close to most tourist hotspots. B&B Santa Caterina is locally run and in the heart of the historical center making it the perfect pied-a-terre for your birthday getaway.
New York City, USA
Recommended by Nicole from Go Far Grow Close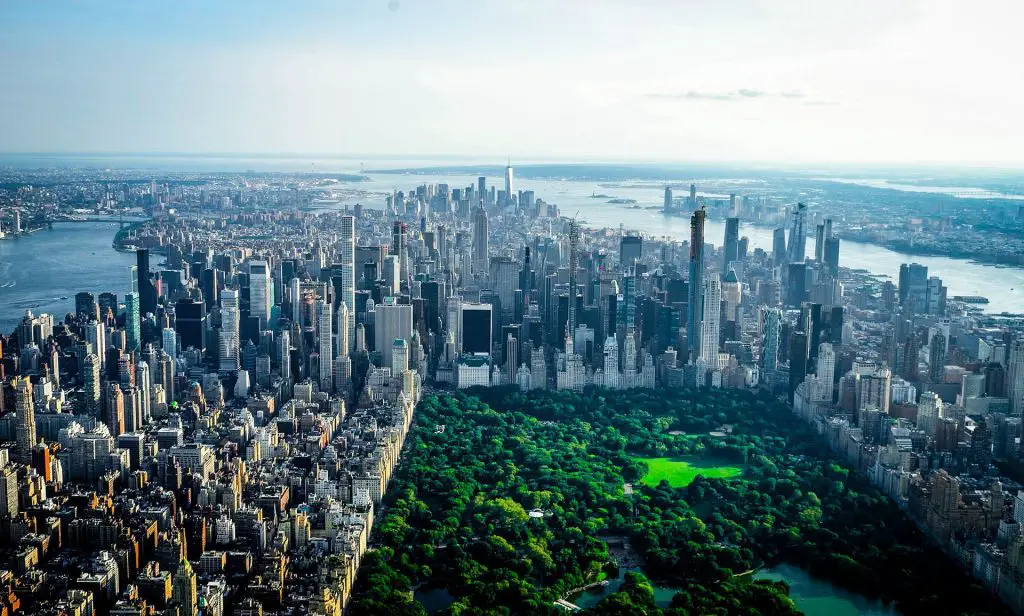 For those of you who love cities with all of their museums, live shows, restaurants, and nightlife, there is probably nowhere better to go than New York City. That is especially so when you are celebrating a milestone like your 40th birthday. 
Grab a bottle of champagne and glasses, and treat yourself to a carriage ride in Central Park. Central Park is 778 acres of park in the center of New York City. Afterward, spend some time walking and exploring this beautiful part of the city. Depending on the time of year, you can also rent bikes, go horseback riding, or ice skate, among other things.
In the evening, make your birthday special by going to see a Broadway show. There are dozens from which to choose depending on your preferences. Musicals by far make up the majority of the shows, but there are usually a smattering of dramatic productions as well. Tickets can be expensive for new and very popular shows. However, if you do not have your heart set on any one production, there are many money-saving tips for New York City Broadway productions including purchasing same-day tickets at TKTS booths or in advance by reviewing the website Broadway Box.
For an exceptional hotel, consider Hotel Kimpton Eventi. It offers luxury at reasonable prices and is within walking distance to Macy's and the Highline. Every late afternoon it also offers complimentary wine and cheese which is a fantastic way to end your day and start your evening.
Las Vegas, USA
Recommended by Jillian Michelle from Adventure Dragon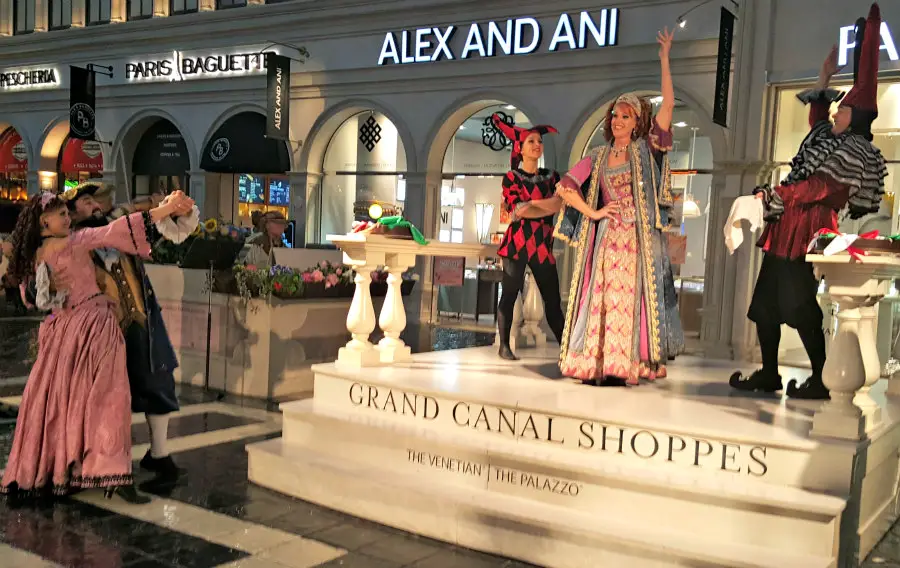 There's no better place to spend your 40th birthday than a city known for its party atmosphere–Las Vegas, Nevada! The Strip has endless entertainment to meet the needs of all personality types, and there's so much more to do than just playing in the casinos. There are even free Las Vegas shows that you can attend without ever having to spend a penny to celebrate your special day! From museums and themed dining to galleries and indoor gardens, there are so many different ways to have a unique birthday in this city.
For a memorable 40th birthday dinner experience, head to the Top of the World Restaurant inside the Strat. From its revolving, 106th-floor dining room located over 800 feet in the air, you can get a 360-degree view of all of Vegas. It looks especially beautiful at night time when all the city lights can be seen sparkling below.
If you're the adventurous type, ziplining from the world's largest slot machine will help make your birthday unforgettable. The attraction will send you flying through the air for four blocks underneath the world's largest video screen, a unique tunnel containing 1,500 feet of flashing lights.
If relaxing in comfort is more your style, the Venetian Hotel is a great place to stay to feel pampered on your 40th birthday. They have one of the world's largest day spas with over 150 services to choose from. At this hotel, you can also have a memorable experience riding a gondola through the canals of an architectural recreation of St. Mark's Square in Venice. For entertainment, they also host a Venetian opera, complete with classically trained singers, dancers, musicians, and acrobats.
Whichever way you choose to celebrate, you won't forget your 40th birthday in Las Vegas!
Valetta, Malta
Recommended by Moumita & Sankha from Chasing the Long Road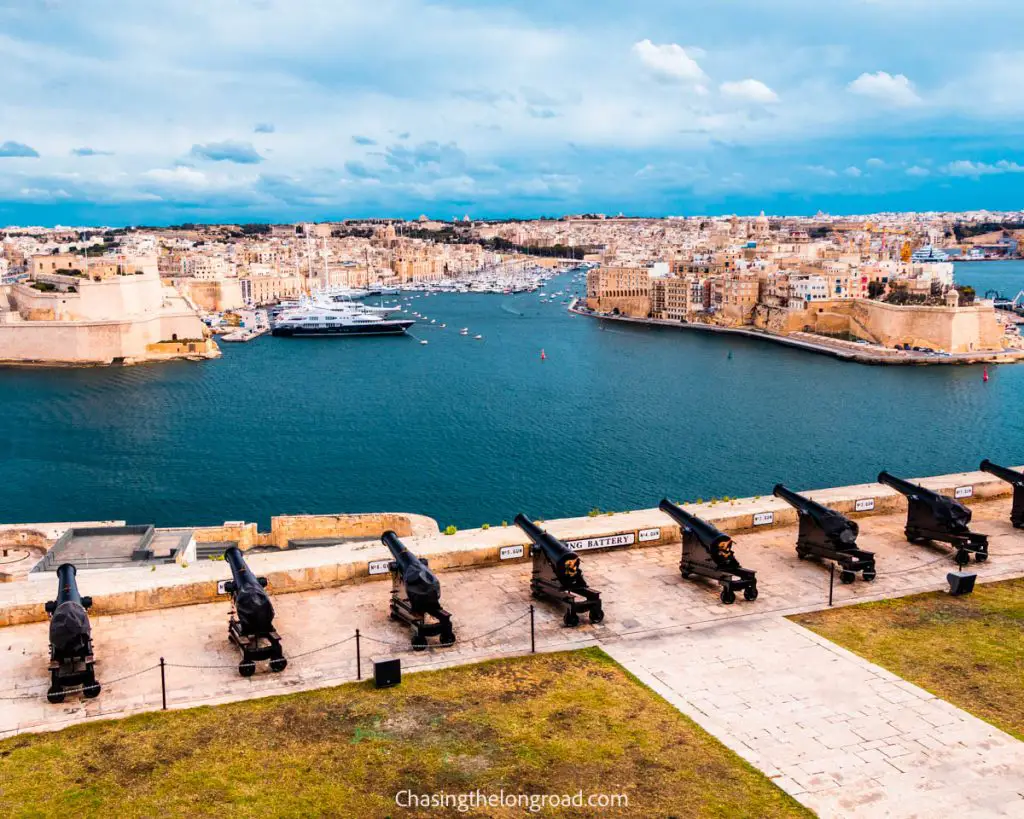 Malta offers a vibrant nightlife, turquoise beaches, and a stunning coastline. There are plenty of fun and incredible places to visit in Malta that would make you fall in love with this small island country on the Mediterranean Sea in Europe. The perfect combination of culture and relaxation for an amazing 40th birthday celebration.
Start your Maltese adventure by visiting the capital city, Valletta – a UNESCO World Heritage site. Wander around the city's narrow streets and discover the colorful traditional Maltese balcony. 
St John's Co-Cathedral is a must-visit attraction in the city. Founded in the 16th century, the incredibly ornate interior of the cathedral is one of the best examples of Baroque architecture in Europe. Afterward, admire the breathtaking panoramic view over the Grand Harbour and the Three Cities of Malta from the Upper Barrakka Gardens. 
Later, take a day trip to explore the atmospheric walled city of Mdina, known as the silent city, and the neighboring historic town Rabat.
Blue Lagoon on Comino Island or the Golden Sand Bay on the mainland is a must-visit for beach lovers. Both beaches are fantastic spots for swimming and sunbathing. Plus, the calm and shallow water makes it a perfect spot for snorkeling. You can also enjoy kayaking and other water-based sports here. 
You might enjoy staying at La Falconeria Hotel, which lies very close to the Valletta city center.
Lake Como, Italy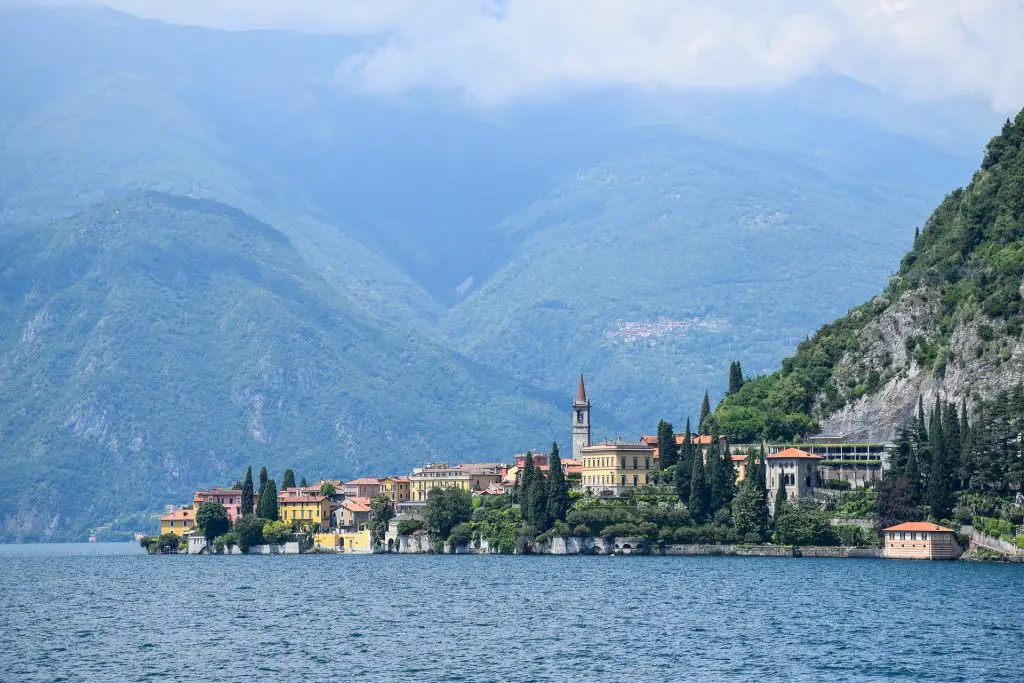 Lake Como is a popular destination for celebrations of all kinds, but it's especially perfect for a milestone birthday like a 40th. Lake Como is one of the most beautiful places in the world, and it's the perfect setting for a birthday party. The Lake Como region is situated in the foothills of the Alps, and it's known for its stunning scenery, quaint villages, and luxurious resorts.
There are tons of activities to choose from that will make the birthday honoree feel special and create lasting memories. For those who love the outdoors, there are plenty of options for water activities like swimming, kayaking, and sailing. For those who prefer to stay on land, there are plenty of charming towns to explore, museums to visit, and great restaurants to enjoy.
And of course, no trip to Lake Como would be complete without a visit to one of the many beautiful gardens or taking a scenic boat ride around the lake.
And of course, no birthday party would be complete without a sumptuous birthday cake.
Whether you're looking for an intimate gathering or a large-scale bash, Lake Como is the perfect place to celebrate your 40th birthday in style.
Istanbul, Turkey
Recommended by Emily from Wander-Lush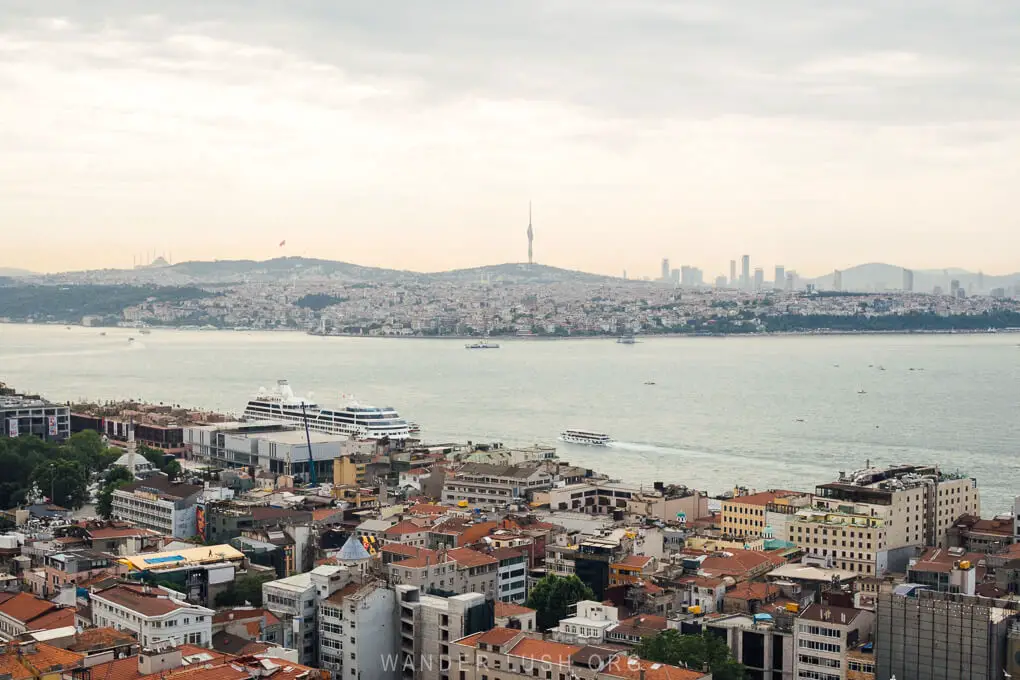 One of the world's great cities, Istanbul falls into the category of 'places you simply have to visit once in your lifetime'. What better place to reflect on decades past and ring in a new life chapter than the spot where two great continents meet, where countless empires were forged and fell, and where so much of the world's history was written?
Turkey's most populous city, Istanbul is home to 15 million-plus people and dozens of distinct neighborhoods, each with its own culture and flavor. One mistake people make when visiting Istanbul for the first time is trying to fit everything in. Instead, it's best to take a curated approach and design your itinerary around the different districts, each of which caters to particular interests.
Many of the must-sees are located on the European side in Eminonu and Hocapasa, including the Grand Bazaar, the Hagia Sophia, the Blue Mosque, and the Basilica Cistern. Start with a walking tour of the downtown area to tick off the must-sees.
Fiction fans should make a pitstop at Sirkeci Train Station, the endpoint for the now-retired Orient Express, made famous by Agatha Christie. Dinner on the rooftop at Seven Hills Restaurant is an unforgettable experience, as is witnessing a stirring Whirling Dervishes ceremony at Hodjapasha.
Hop across the Galata Bridge to explore Karakoy and Galata. The Ecole St. Pierre is a beautiful boutique hotel near the Galata Tower, housed inside a heritage 19th-century school building, and is an ideal base for your stay. For a truly special experience, splurge on a treatment at the Kilic Ali Pasa Hamam, a gorgeous Turkish bathhouse attached to a 16th-century mosque.
Foodies should spend some time on the Asian side of Istanbul, particularly in Uskudar and Kadikoy, both brimming with local restaurants and street food treats. For an in-depth experience, join a food tour hosted by Culinary Backstreets.
If beautiful architecture takes your fancy, the colorful houses in Balat and the Ottoman mansions in lesser-known Arnavutkoy are both must-sees. Or if it's nature you crave, take a day trip to the Princes Islands and explore by bicycle.
Istanbul can easily be one of the best 40th birthday trips that you can experience!
Nile, Egypt
Recommended by Joanna from The World in My Pocket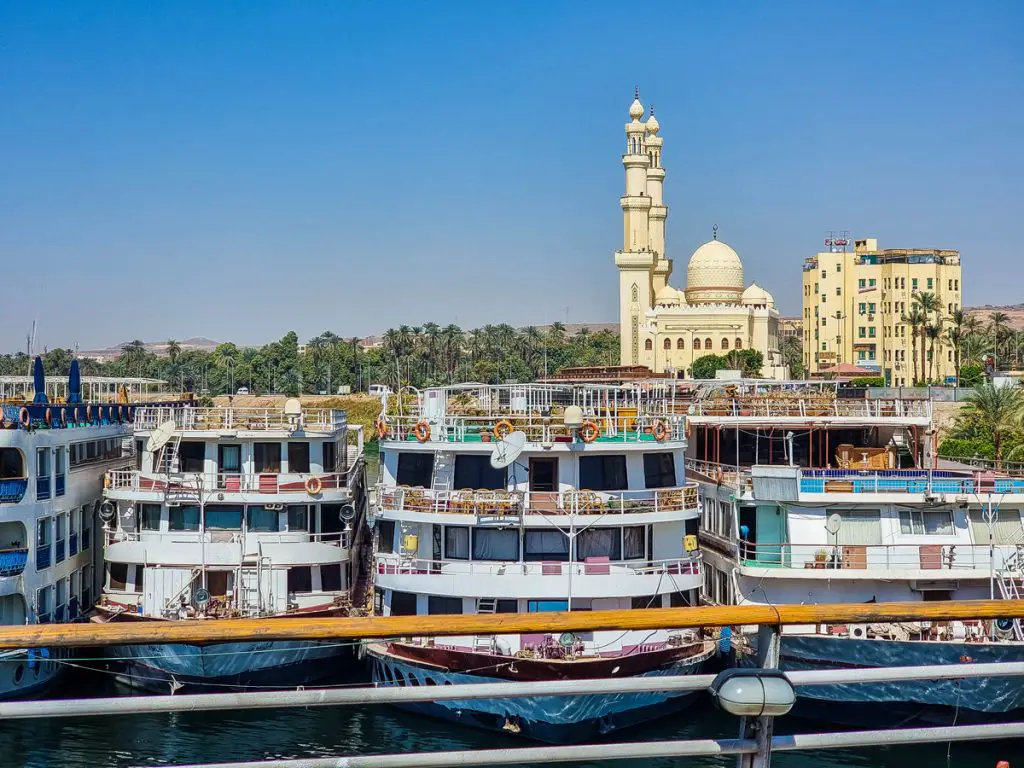 Taking a luxury cruise on the Nile, in Egypt, is a fantastic way to spend your 40th birthday. The cruises cover the distance between Aswan and Luxor and start from either of the two cities. When you start in Aswan, as you will be going downstream, the cruise time is 3 nights/4 days. When you start in Luxor, the duration of the cruise will be 4 days and 5 nights. The cruises starting in Luxor are more expensive, but the experience is worth every penny.
Most of the cruise ships that sail on the Nile have fantastic amenities and offer a full board package. Drinks are sold separately on board. You can always talk to the crew and let them know that you are celebrating a special birthday, they will bring you a cake and make a fuss at dinner time. Every evening, the ships organize an entertainment night, with belly dances, karaoke, or traditional Egyptian costumes. The ships are luxurious, with bedrooms that compare to five-star hotels. They are a proper treat for your 40th birthday!
When you choose to sail on the Nile, you will usually have one day in Aswan, two full days of sailing, and two days in Luxor – depending on which package you choose.
All the cruise ships will have a daily schedule, stopping at the most famous temples along the Nile, between Aswan and Luxor. You can book an all-inclusive package that covers all the entrance fees to the temples or opt for excursions on the spot. Some of the most popular excursions include a day trip to Abu Simbel or a sunrise balloon ride in Luxor. Some packages don't include the entrance fees – make sure you pick a package that does because they tend to be quite expensive paid separately.
Antarctica
Recommended by Pamela from The Directionally Challenged Traveler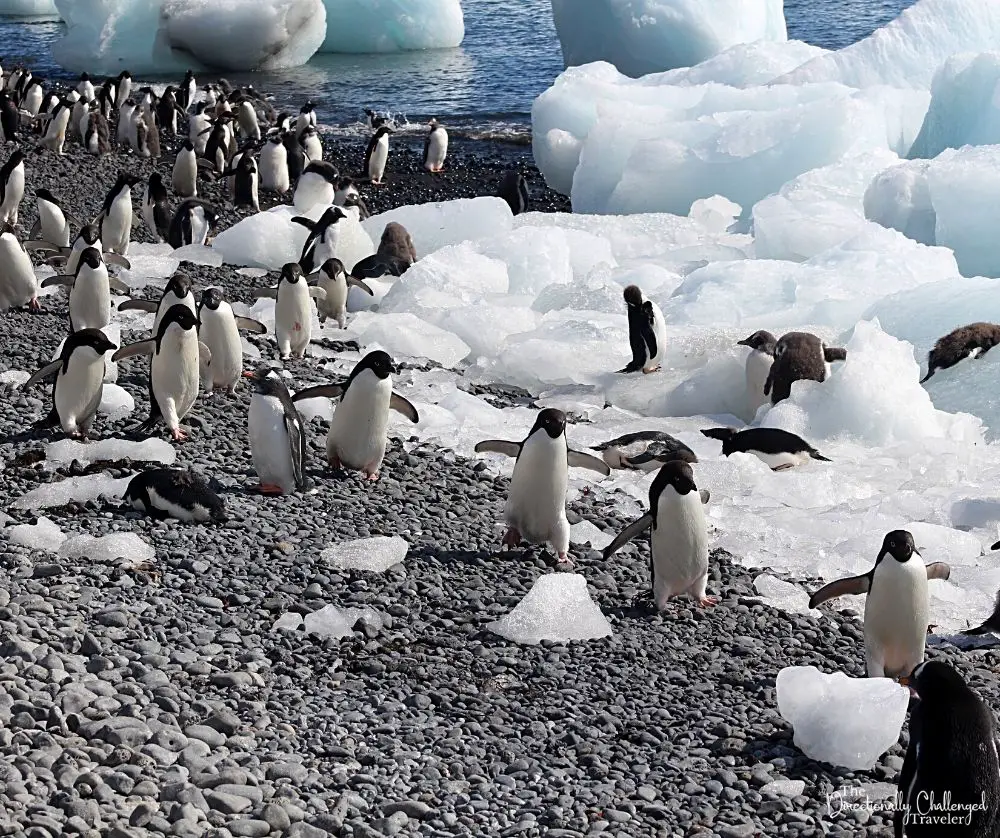 One of the most incredible destinations for a 40th birthday celebration is the continent of Antarctica. The destination is unlike any other place on Earth. If you have the ability to celebrate your birthday here, you'll be one of about 10,000 people that visit Antarctica each year.
Most people travel to Antarctica via cruise ship from Argentina, but there are options from New Zealand and Australia. Cruising on a smaller ship with fewer than 500 passengers allows for more time on land. There are no hotels on the continent, so be sure to choose a great cruise line (like Hurtigruten) to ensure a great trip. This means you have the opportunity to walk a safe distance near seals and penguins!
The untouched nature of Antarctica is well known, but there are plenty of things to do as well! Adventure lovers can kayak past icebergs with penguins and seals or hike a dormant volcano. For the truly brave at heart, you can take a polar plunge or even go camping in Antarctica! Geology walks give a unique perspective into the history of the continent. No matter what you decide to do, any of these activities will leave you stunned at the natural beauty.
Be sure to select a trip that is long enough to really see the peninsula. Some cruises only see the tip and really don't get too far south whereas others can cross the Antarctic Circle at 66°30′ South. Traveling to Antarctica isn't the easiest trip to take, but it is one that you'll remember forever. 
Krakow, Poland
Recommended by Kamila from My Wanderlust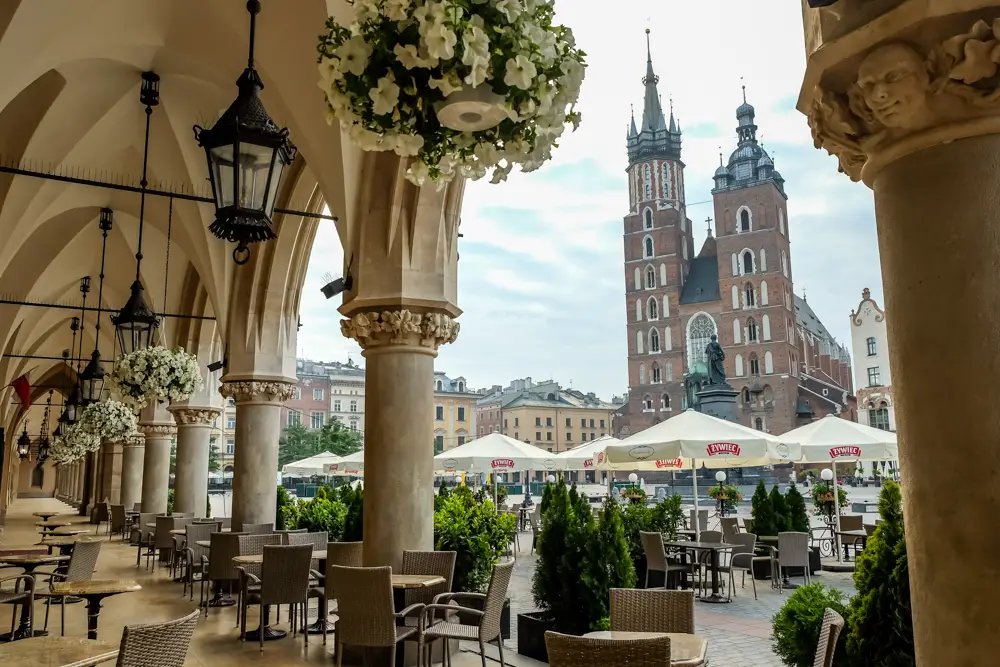 Krakow, the second-largest city in Poland, is one of the best European destinations for any occasion really. If you celebrate your 40th birthday, there are so many things to do in Krakow that your special trip will surely be unforgettable. Doesn't matter what your interests are or how you want to celebrate, Krakow offers something for each taste.
Since Krakow used to be the capital of Poland in the Middle Ages, there are still numerous historical monuments as a testimony of the grand times (and the reason why Krakow's Old Town has the title of a UNESCO World Heritage Site). The city has some of the best museums in Poland that are home to incredible works of the best Polish artists (or even Leonardo da Vinci).
Krakow is also one of the best destinations for a food experience with many restaurants offering Polish and international cuisine at affordable prices.
This is also one of the best places in Central Europe for having some fun. The areas of Kazimierz (a former Jewish district) and Podgorze are hubs for nightlife where you can hang out until the early morning hours.
The best thing about visiting Krakow is that you can experience a high standard of services at really fair prices hence you can splurge a bit during your trip.
If you are looking for good accommodation right in the center that would be a good fit for a birthday trip, Ventus Rosa Boutique Aparthotel is a good option to consider.
Nagaland, India
Recommended by Joydeep from The Gypsy Chiring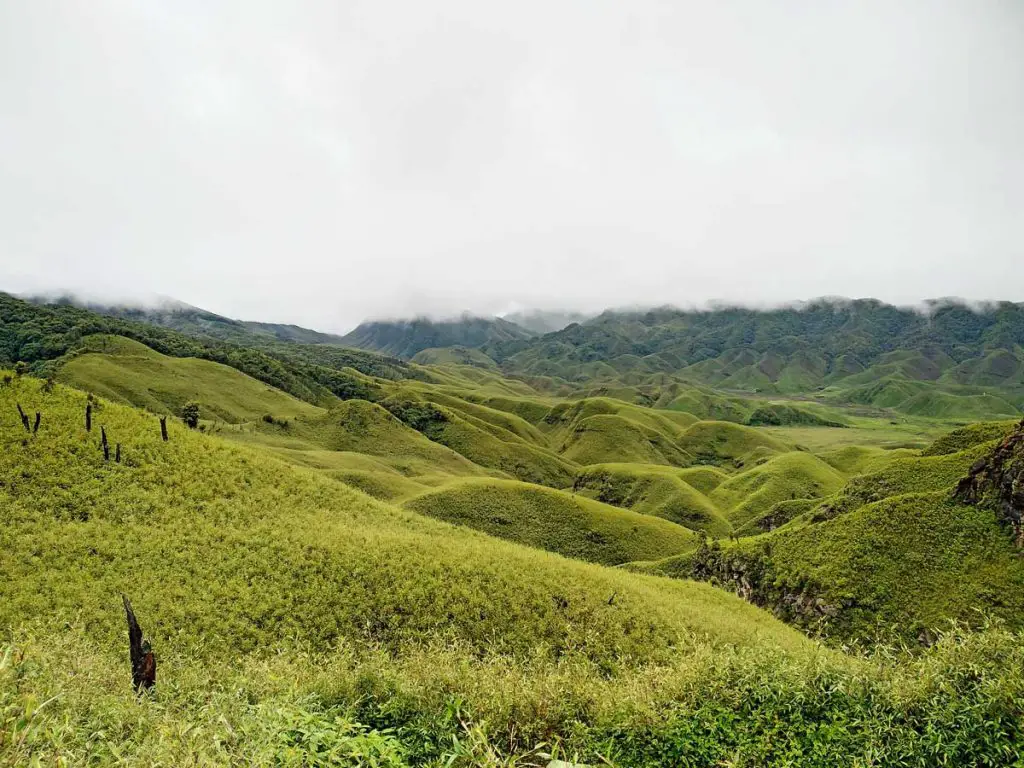 India should be on your list of 40th birthday trip ideas. Nagaland is one of the eight states in Northeast India. It is a state blessed with mountains, diverse culture, and history. Nagaland is home to 16 major Naga ethnic groups and many sub-tribes. Each of the ethnic groups speaks its own language (dialect) and has vibrant traditional attires and a unique way of life. 
Nagaland is famous for its mountains as well. The Saramati Peak trek, Dzukou Valley trek, and`Japfu Peak trek are popular hiking trails in Nagaland.
The capital of Nagaland, Kohima, is a quaint city surrounded by scenic landscapes. It is also where the allied forces made the Japanese forces retreat during World War II.
The Hornbill Festival of Nagaland is organized every year from the 1st to the 10th of December. The festival showcases the cultural extravaganza of all 16 ethnic groups of Nagaland. Experience the essence of the cultural diversity of the Nagas through traditional dance forms, house patterns, delicious ethnic dishes, and musical performances. Attending the Hornbill festival could be the best gift one can give to oneself.
Apart from attending the Hornbill Festival, the Dzukou Valley trek is worth exploring. A relatively easier hike that offers the most beautiful landscapes of Nagaland.
At Kohima, stay at Japfu Hotel for a luxurious experience. For a budget travel experience, Morung Lodge and Homestay, and Central Guest House are recommended. 
Cabo San Lucas, Mexico
Recommended by Daria from Explore Baja California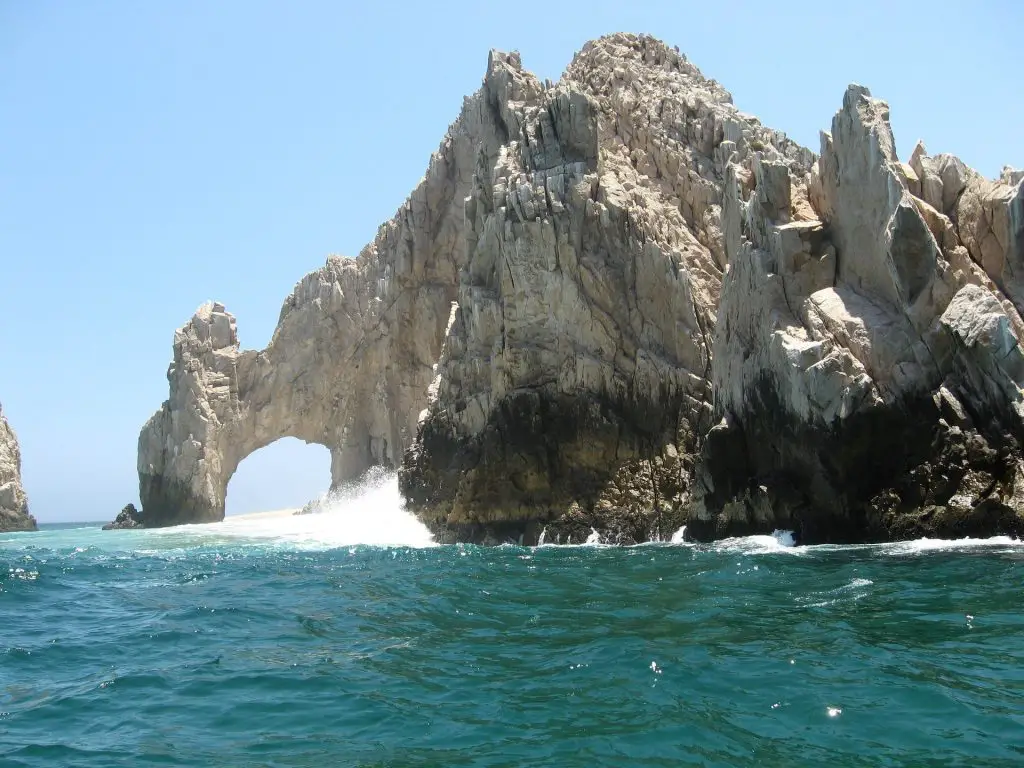 Located at the southern end of Mexico's Baja California Peninsula, Cabo San Lucas is a resort town that offers many outdoor activities and a great food scene.
While Cabo San Lucas used to be known for its luxury resorts and big party scene, it has developed into one of the most popular destinations for water sports and outdoor activities like hiking, surfing, and diving.
This means you can spend your birthday doing fun things outside and visit some of the best Cabo restaurants for dinner to celebrate your special day in the evening.
Another popular activity in Cabo is visiting the Arch of Cabo San Lucas, a natural rock formation that is at the extreme southern end of the Baja California Peninsula where the Pacific Ocean meets the Sea of Cortez. 
Also known as Land's End, El Arco is a popular photo backdrop with dozens of boat tours coming here every day. A great way to celebrate your birthday in Cabo is to take a sunset boat tour with a dinner that includes a stop at the Arch and might also include a visit to the nearby beaches.
Another alternative is to take a day trip to Todos Santos, a designated pueblo mágico that is less than 1 hour away from Cabo San Lucas and is known for its quiet, relaxed atmosphere.
Whether you want to party, have fun surfing or diving, or explore the history of Baja California, Cabo San Lucas is one of the most beautiful cities in Mexico and a perfect place to celebrate your birthday.
Epic 40th birthday gifts
---
---