Some of the links in this post are affiliate links. This means if you click on the link and purchase the item, I will receive an affiliate commission at no extra cost to you. All opinions remain my own.
Looking to rent a car at Tenerife North Airport?
You've landed at the right spot! I'm here to guide you through the process of renting a car at Tenerife North Airport and help you feel confident about your experience.
By the end of this blog post, you'll have a clear understanding of the car rental process in Tenerife and receive answers to the most common questions about driving on this beautiful island.
To kick things off, let's discuss the best place to rent a car at Tenerife North Airport. I've had an excellent experience with Discover Cars throughout my visits, which I highly recommend. In this article, you'll learn why Discover Cars is my top choice for car rentals in Tenerife.
If you've encountered mentions of Tenerife car rental scams, fear not – we'll address those concerns to ensure you're not caught off guard by hidden fees. You'll also learn about car insurance in Tenerife, which is crucial for all car rentals on the island.
Ready to uncover the secrets of renting a car at Tenerife North Airport? Let's dive in, starting with the process of renting a car at Tenerife North Airport with Discover Cars, and wrapping up with a FAQ about car rentals at this location.
Renting A Car in Tenerife North Airport With Discover Cars
One of the tasks you should complete when planning a trip to Tenerife is to rent a car in advance at the North Airport. Not only does this save money, but you'll also be certain that you'll get a vehicle and can plan your vacation itinerary around the island without worrying about transportation.
There are several reasons why I recommend booking your rental car with Discover Cars:
This site compares rental car offers from multiple budget-friendly companies, so you'll be sure to get the best deal.
The price displayed on Discover Cars includes all fees, taxes, and insurance – so you don't have to worry about any hidden costs that might arise once you reach your destination.
Numerous people have had positive experiences booking with Discover Cars and have left reviews about each rental car company. This is useful if you want to ensure your experience will be hassle-free.

Reserving a rental car with Discover Cars is really simple, and I can demonstrate the process below.
Book Your Car Online with Discover Cars
Begin by choosing Tenerife North Airport as the pick-up location and the dates for which you'll need the car.
Keep in mind that many car rental companies charge fees for operating outside of business hours. If you're arriving or departing at night, you might want to consider using a taxi to get to the hotel and renting a car in the morning at the airport.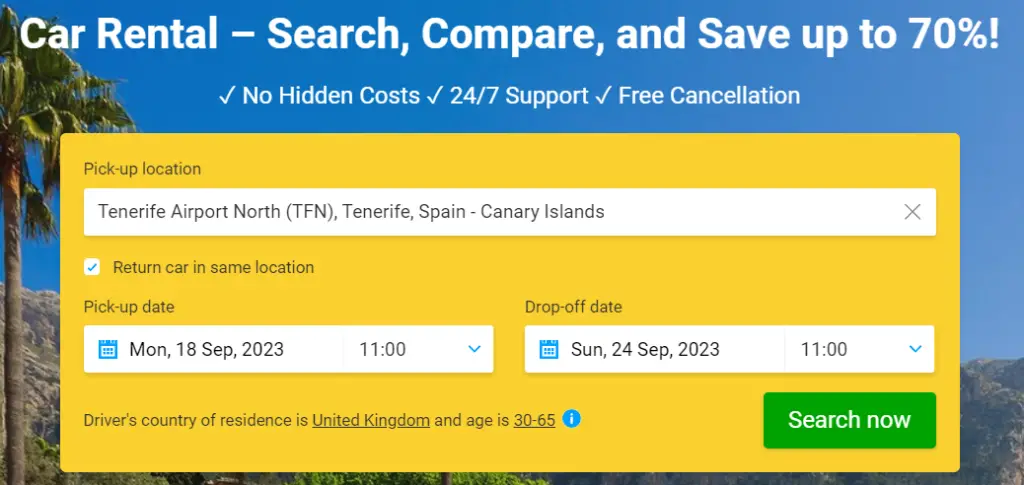 After selecting your pick-up location and travel dates, you'll receive a list of available cars and numerous options for filtering them to best suit your needs.
Be mindful of the pick-up location, as you can rent a car either at the North or South Airport in Tenerife.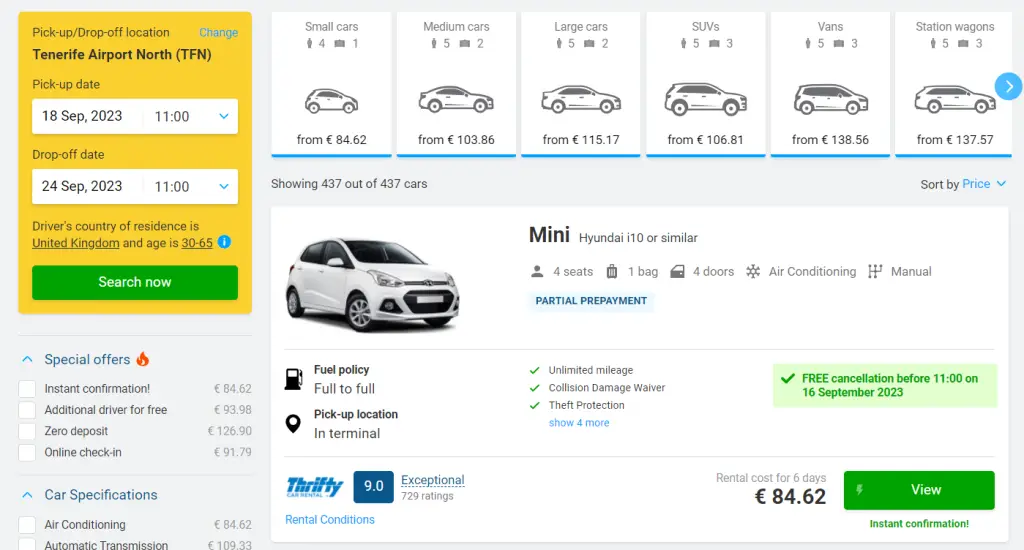 Once you've chosen a car for rental, you'll see more detailed information about the booking. Although all of this is important, pay particular attention to the following aspects:
Pick-up location – even if you opt for the airport, the rental car company might be situated a bit further away, requiring you to use a shuttle service. This service is free, and the pick-up instructions are usually straightforward.
Business hours – if your flight is outside of business hours, there might be an additional fee for the rental car.
Fuel policy – remember this when returning the car. If the car has less fuel than the policy requires, you might be charged extra.
Rental conditions – the blue link at the bottom outlines additional conditions like the driver's age, required documents, and the refundable security deposit.
When planning your car rental adventure in Tenerife, it's essential to be aware of the driver's requirements. The minimum age to rent a car is typically 18 years old, but drivers under 26 may be subject to a young driver fee. On the other end, the maximum rental age may vary, and drivers over a specific age may need to pay a senior driver fee. Your driver's license must have been issued by authorized authorities at least two years prior to the rental.
Many companies will also ask for a refundable security deposit. This amount varies, so you'll need to check with your specific company in their rental conditions. The deposit will be reserved on your credit card and returned to you after the rental period ends unless the car's bodywork is damaged.
And that's it – a straightforward process on how to rent a car at Tenerife North Airport!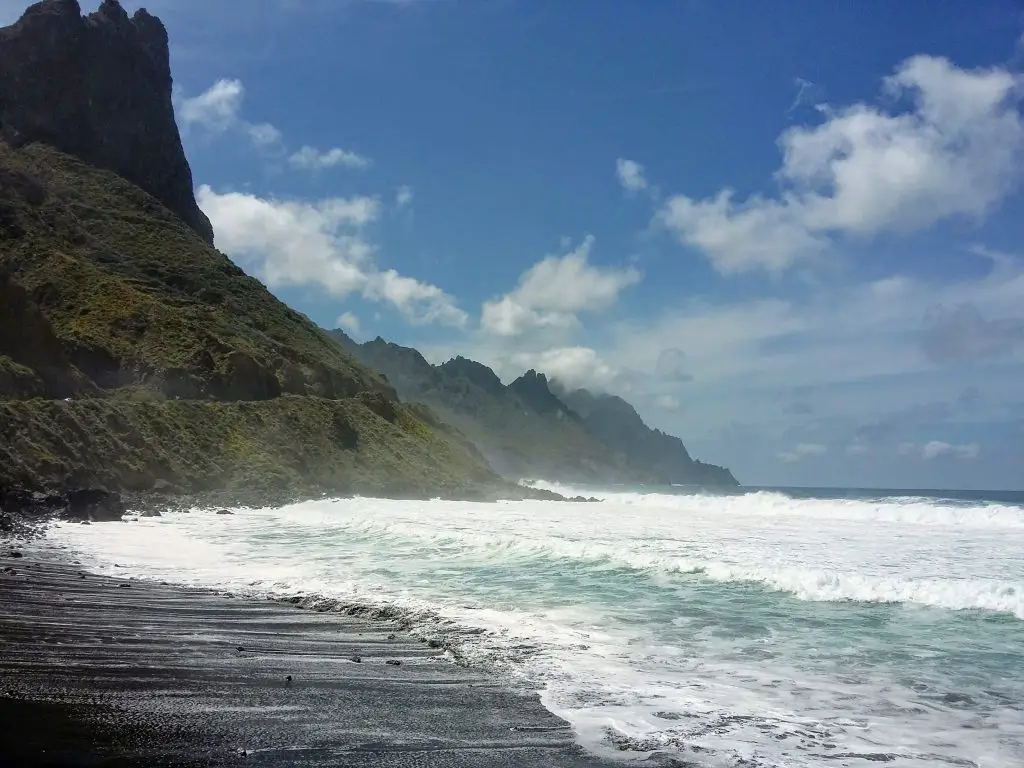 5 Tips for Renting a Car at Tenerife North Airport
Renting a car at Tenerife North Airport can significantly enhance your travel experience by offering flexibility and comfort. Whether you're visiting for business or pleasure, having a car at your disposal allows you to explore the island at your own pace. Here are five essential tips to ensure a smooth car rental process at Tenerife North Airport:
1. Book in Advance
Plan Ahead: Booking your rental car in advance ensures that you'll have the vehicle you want, especially during peak travel seasons.
Compare Prices: Use websites like Discover Cars to compare offers from different car rental companies. This can save you both time and money, and you can review all costs, including fees, taxes, and insurance.
Check Deals: Sometimes, rental companies offer special deals for early bookings. Keep an eye out for discounts and promotional codes.
2. Understand the Insurance Options
Know Your Needs: Rental companies will offer various insurance options such as collision damage waiver (CDW) and third-party liability. Understand what each option covers and select what's suitable for you.
Check Your Existing Coverage: Sometimes, your personal car insurance or credit card may already provide rental car coverage. Confirm with your providers to avoid unnecessary costs.
3. Review Rental Conditions
Age Requirements: Most companies require drivers to be at least 18 years old, and additional fees may apply for young or senior drivers.
Fuel Policy: Understand the company's fuel policy to avoid extra charges. Some companies may require a full-to-full fuel policy, meaning you return the car with a full tank.
Mileage Restrictions: Check if there are any mileage limitations. Unlimited mileage offers are usually the most convenient.
4. Inspect the Vehicle
Check for Damage: Before leaving the airport, inspect the car for any pre-existing damage and ensure it's noted in the rental agreement.
Understand the Car's Features: Familiarize yourself with the vehicle's controls and features to make your drive comfortable and safe.
5. Consider Timing and Location
Business Hours: Be aware of the operating hours of the rental company, especially if your flight arrives late at night. There may be extra fees for off-hour pickups.
Pick-Up and Drop-Off: Verify the exact pick-up location at Tenerife North Airport, as some companies might be located slightly off-site and offer a shuttle service. Plan your drop-off time carefully to avoid any late return fees.
Renting a car at Tenerife North Airport is a straightforward process, but being aware of these five essential tips can make the experience more enjoyable and hassle-free. Plan ahead, understand your options, and take the time to inspect the vehicle.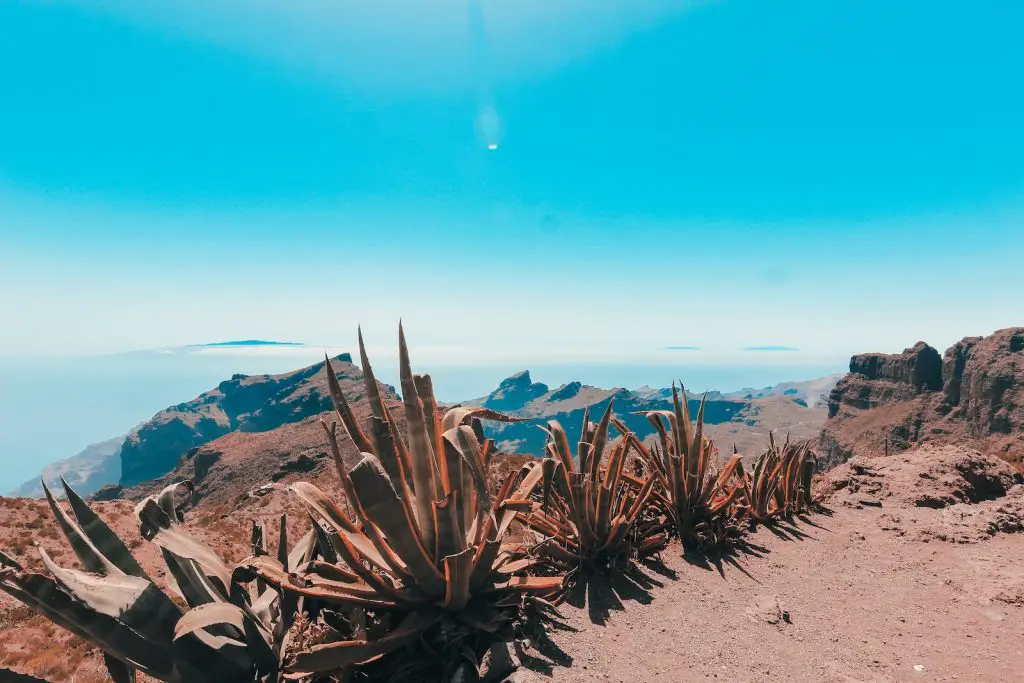 What are Common Car Rental Scams at Tenerife North Airport?
Tenerife North Airport serves as a major gateway to the beautiful Canary Islands, with many visitors opting to rent a car for their stay. While car rentals can be convenient, it's essential to be aware of potential scams that could affect your travel experience. In this chapter, we'll explore some common car rental scams at Tenerife North Airport and offer tips on how to avoid them.
1. Hidden Fees and Charges
What Happens: Travelers may find unexpected charges added to their bill, such as airport fees, service charges, or insurance they didn't request.
How to Avoid: Be sure to read the rental agreement carefully and ask for a complete breakdown of all charges before making a reservation.
2. High-Pressure Sales Tactics for Insurance
What Happens: Rental agents may try to sell additional insurance coverage aggressively, insisting that your existing coverage isn't enough, even if it is.
How to Avoid: Know your existing insurance coverage before arriving at the airport and confidently decline any unnecessary additions.
3. Damage Charges for Pre-Existing Damage
What Happens: Some renters have been charged for damage that was already present on the vehicle when they picked it up.
How to Avoid: Thoroughly inspect the vehicle with a rental agent present, document any existing damage, and take photos or videos as evidence.
4. Fuel Scams
What Happens: Some companies may charge exorbitant refueling fees if the car is returned without the precise fuel level required in the agreement.
How to Avoid: Familiarize yourself with the company's fuel policy and return the car with the correct fuel level. It may be wise to take a photo of the fuel gauge as proof.
5. Unrealistically Low Initial Quotes
What Happens: Some rental companies may offer low daily rates to attract customers, then inflate the final cost with hidden fees and mandatory extras.
How to Avoid: Research and choose reputable rental companies at Tenerife North Airport. Read reviews and make sure you understand all costs involved in the rental.
While renting a car at Tenerife North Airport is generally a straightforward process, travelers should remain vigilant and informed to avoid common scams. Understanding these potential pitfalls and how to steer clear of them can ensure a smooth and enjoyable car rental experience as you explore the enchanting island of Tenerife.
Trust your instincts, consult online reviews, and don't hesitate to seek advice from trustworthy sources if something seems off.
Renting A Car in Tenerife: Frequently Asked Questions
Here are some common questions I receive when discussing car rentals in Tenerife. If you have any other questions, please feel free to leave them in the comments below!
Is it safe to rent a car in Tenerife?
Renting a car in Tenerife is generally considered to be quite safe, especially when using a reputable rental company like Discover Cars. Many tourists opt for this convenient option to explore the island at their leisure. When booking through Discover Cars, you can compare offers from multiple providers, ensuring you get the best deal, and all fees, taxes, and insurance are included in the price displayed.
Is it safe to drive in Tenerife?
Yes, it is safe to drive in Tenerife, but it's important to be aware of local driving regulations and road conditions. As with driving in any unfamiliar place, exercise caution, pay attention to signage, and be mindful of local customs and rules to ensure a safe driving experience.
Is driving in Tenerife easy?
Driving in Tenerife can be both enjoyable and challenging depending on your experience and the specific area. The main roads are generally in good condition, and driving around can be a great way to explore the island. However, some rural areas may have narrow, winding roads, and traffic rules may not always be strictly adhered to by local drivers. Being cautious, understanding local driving customs, and perhaps using a GPS can make the experience easier and more enjoyable.
Is it worth renting a car in Tenerife?
Yes, renting a car in Tenerife is often considered worthwhile for many travelers. The island's diverse landscapes, ranging from beautiful beaches to stunning mountains, make having a car a convenient way to explore at your own pace. Public transportation may not reach all the tourist attractions, especially in more remote or rural areas. By renting a car, you have the flexibility to create your itinerary, access less crowded spots, and enjoy the island's scenic drives. Just remember to choose a reputable rental company and be aware of local driving regulations to ensure a positive experience.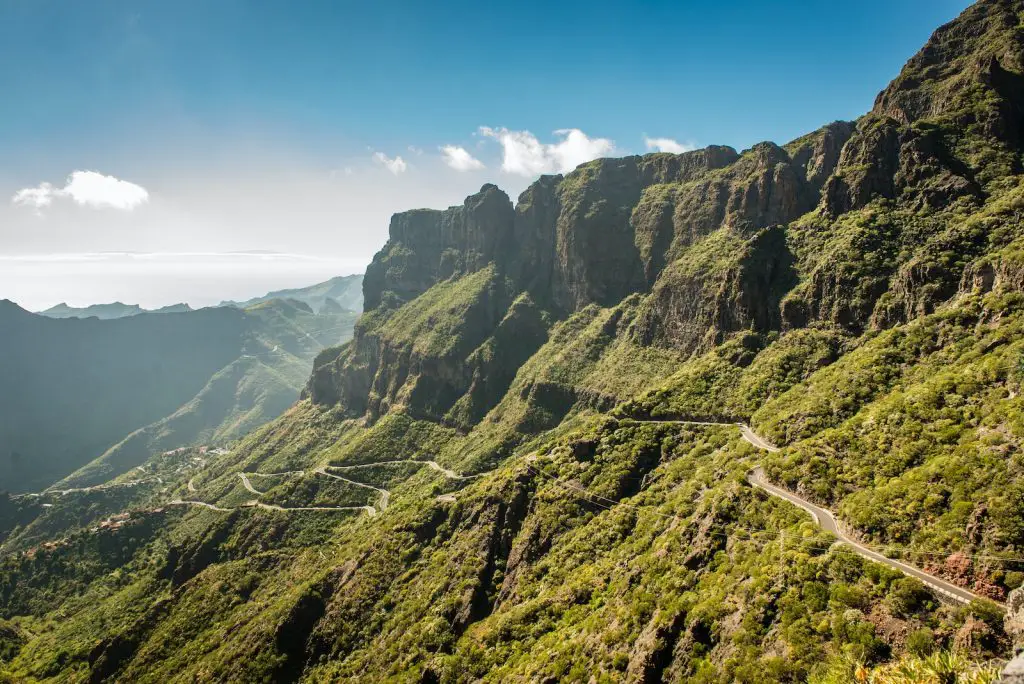 Is there Uber in Tenerife?
Yes, Uber is available in Tenerife, providing another convenient option for transportation around the island. Whether you're headed to the airport, a beach, or exploring the local attractions, Uber can be a handy way to get around, especially if you prefer not to rent a car. Remember though, Uber is available only in bigger cities.
Do you need a car in Tenerife?
While having a car in Tenerife can offer greater flexibility and convenience for exploring the island, it's not an absolute necessity. Many popular tourist areas are well-served by public transportation, including buses and taxis, and there are also options like Uber. If you plan to stay mainly in resort areas or larger towns, or if you prefer organized tours, you might find that you don't need a car. However, if you wish to explore more remote or less accessible parts of the island, renting a car could enhance your experience. Your specific needs and itinerary will determine whether a car is necessary for your trip to Tenerife.
What's the best place to rent a car in Tenerife?
The best place to rent a car in Tenerife is often considered to be Discover Cars. With their service, you can compare rental offers from various companies, ensuring you get the best deal tailored to your needs. Discover Cars includes all fees, taxes, and insurance in the price displayed, so there are no hidden costs. Their platform offers a convenient and transparent way to book a car, making it a top choice for many travelers looking to explore Tenerife by car.
What's the best car rental at Tenerife North Airport?
The best car rental at Tenerife North Airport is often recognized as Discover Cars. They offer a variety of options, allowing you to compare prices and features from multiple car rental companies right at the airport. With Discover Cars, you can find a vehicle that suits your needs and budget, and their transparent pricing means you'll know exactly what you're paying for without hidden fees. Their reputation for ease of booking and customer satisfaction makes Discover Cars a top choice for many travelers arriving at Tenerife North Airport.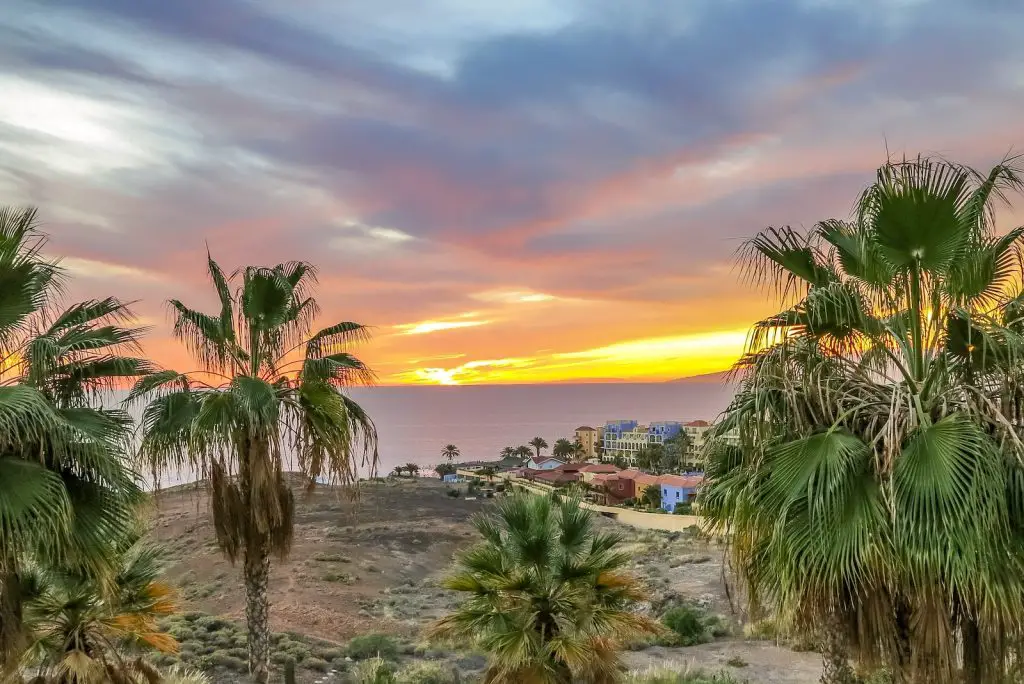 How much does it cost to rent a car in Tenerife?
As of September 2023, the cost to rent the cheapest and smallest car in Tenerife for a week is 84.62 EUR. This price can provide a budget-friendly option for travelers, but it's worth noting that costs may vary based on factors such as the rental company, the specific car model, additional insurance, or other add-ons. Booking through a reputable company like Discover Cars can help you find the best deal and ensure that the price includes all necessary fees and taxes.
What is the best way to travel around Tenerife?
The best way to travel around Tenerife depends on your preferences, budget, and itinerary. Here are some common options:
Renting a Car: Renting a car through a reputable company like Discover Cars offers flexibility to explore the island at your own pace, including remote and less-visited areas.
Public Transportation: Tenerife's bus system is extensive and can be a cost-effective way to travel between major towns and tourist destinations.
Taxis and Ride-Sharing: Taxis and services like Uber are readily available in Tenerife and can be a convenient option for short trips.
Bicycling: For the more adventurous, cycling can be a rewarding way to explore coastal areas and interior landscapes.
Organized Tours: If you prefer guided experiences, there are various tours available that cover the island's highlights.
Walking: In some of the resort areas and towns, walking can be a pleasant way to get around.
The choice depends on your interests and how you want to experience the island. Many travelers find that a combination of these options, such as renting a car for part of the stay and using public transportation or taxis for other parts, provides a well-rounded travel experience in Tenerife.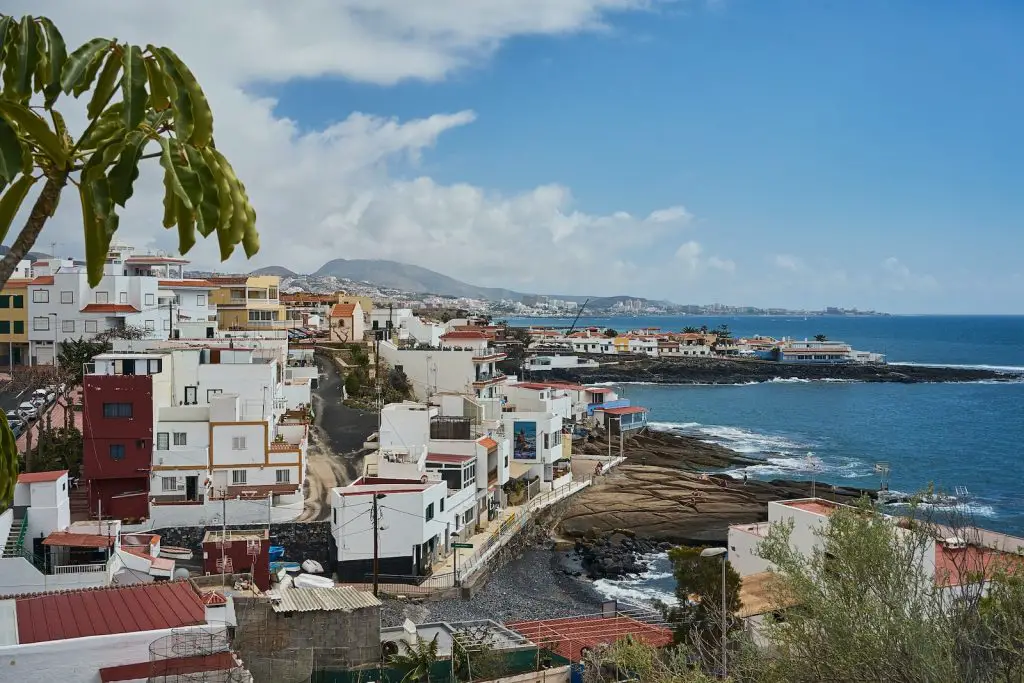 What do I need to rent a car in Tenerife?
Renting a car in Tenerife requires several essential documents and considerations, including:
Driver's License: A valid driver's license from your home country, often required to have been held for at least one year prior to renting. International travelers from non-EU countries might also need an International Driving Permit (IDP).
Credit Card: A major credit card in the name of the main driver for the security deposit, which is usually pre-authorized or charged at the rental counter.
Age Requirements: Typically, the minimum age to rent a car is 18. Rental companies might have additional fees for young drivers under 22 or specific requirements for drivers over a certain age.
Insurance: You'll need to decide on the level of insurance coverage you want. Rental companies offer various insurance options, and it's essential to understand what's included and what isn't.
Booking Confirmation: If you've booked online through a platform like Discover Cars, you should bring your booking confirmation, either printed or on a mobile device.
What side of the road do they drive on in Tenerife?
In Tenerife, as in the rest of Spain, they drive on the right-hand side of the road. If you're coming from a country where driving is on the left, it might take a little time to adjust, so always exercise caution and be mindful of local traffic rules and signage.
How to get car rental discounts?
Getting car rental discounts can make your travel more budget-friendly. Here are some ways to secure discounts on car rental:
Book Early: Many car rental companies offer discounts for early bookings, especially during non-peak seasons.
Use Comparison Websites: Platforms like Discover Cars allow you to compare prices from different providers, often offering exclusive discounts or deals.
Loyalty Programs: Joining car rental companies' loyalty or rewards programs can provide members-only discounts and promotions.
Corporate or Group Discounts: Some companies offer discounts if you're renting for business purposes or have a membership with specific organizations or clubs.
Utilize Credit Card Benefits: Certain credit cards come with rental car discounts or benefits as part of their rewards program.
Look for Coupons and Promo Codes: Websites, travel forums, and newsletters often share coupon codes and special promotions. Keep an eye on the rental company's website or sign up for their newsletters.
Rent for Longer Periods: Sometimes, renting for a week rather than individual days can offer a reduced daily rate.
Consider Different Pick-up Locations: Sometimes, renting from an off-airport location can be cheaper, even in the same city.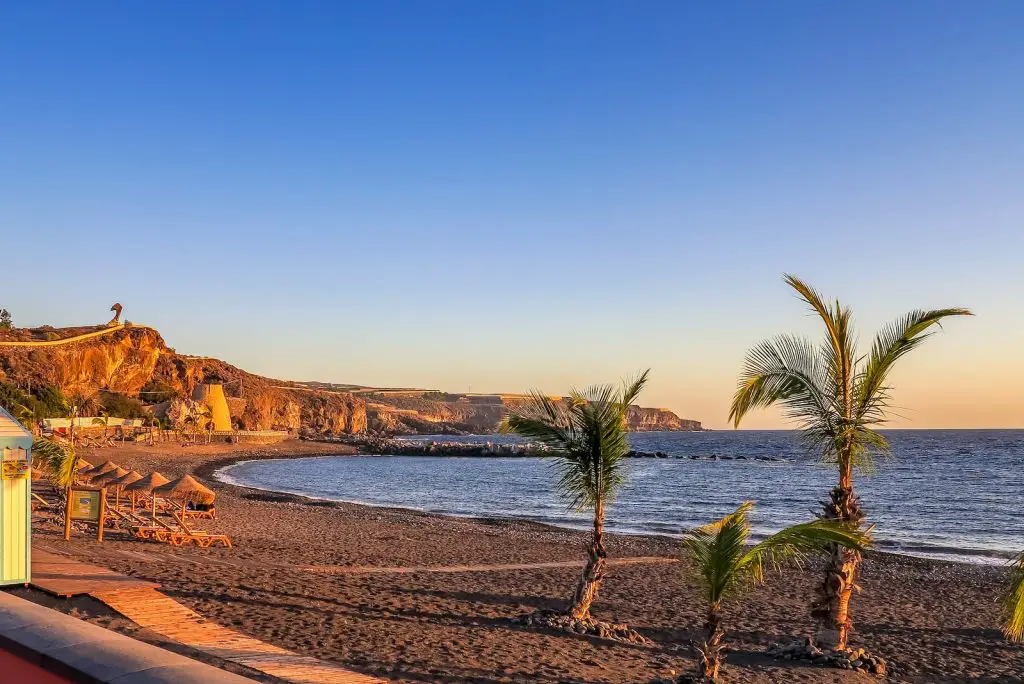 Top things to visit in Tenerife
Tenerife, the largest of Spain's Canary Islands, is renowned for its stunning beaches, vibrant nightlife, and diverse landscapes, ranging from lush forests to dramatic volcanic terrain. Whether you're an adventure seeker, a history buff, or someone looking to relax by the sea, Tenerife has something to offer. Here's a guide to the top things to visit in this beautiful island:
1. Mount Teide National Park
What to See: Home to Spain's highest peak, Mount Teide, this UNESCO World Heritage Site offers breathtaking volcanic landscapes, unique rock formations, and hiking trails.
Tips: Consider taking the cable car to the upper station for magnificent views. Early morning visits are recommended to avoid crowds.
2. Siam Park
What to See: A Thai-themed water park boasting adrenaline-pumping rides, a wave pool, and a relaxing lazy river.
Tips: Purchase tickets in advance and consider visiting during weekdays to enjoy shorter lines.
3. Santa Cruz de Tenerife
What to See: The capital city is known for its architectural wonders, museums, gardens, and shopping areas.
Tips: Don't miss the Auditorio de Tenerife, an iconic building with a wave-shaped roof, and the lively local market, Mercado de Nuestra Señora de África.
4. Masca Village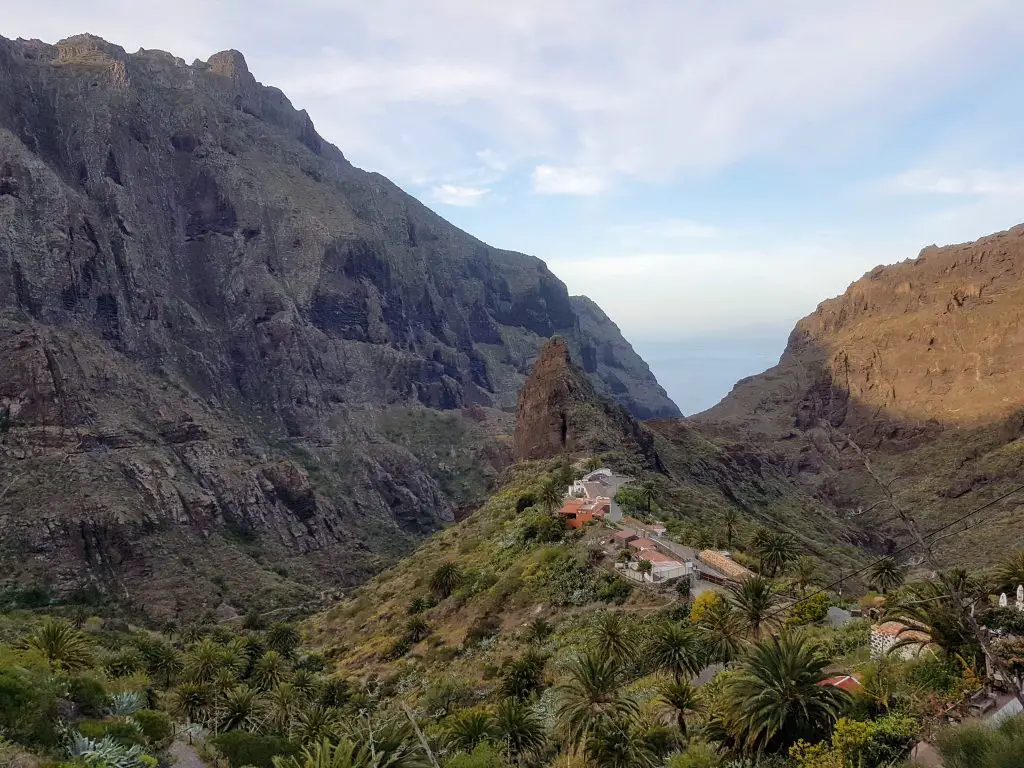 What to See: The picturesque Masca village set amidst rugged mountains, offering thrilling hiking trails and panoramic views.
Tips: The hike can be challenging, so proper footwear and preparation are essential. Guided tours are available for those less experienced.
5. Los Gigantes Cliffs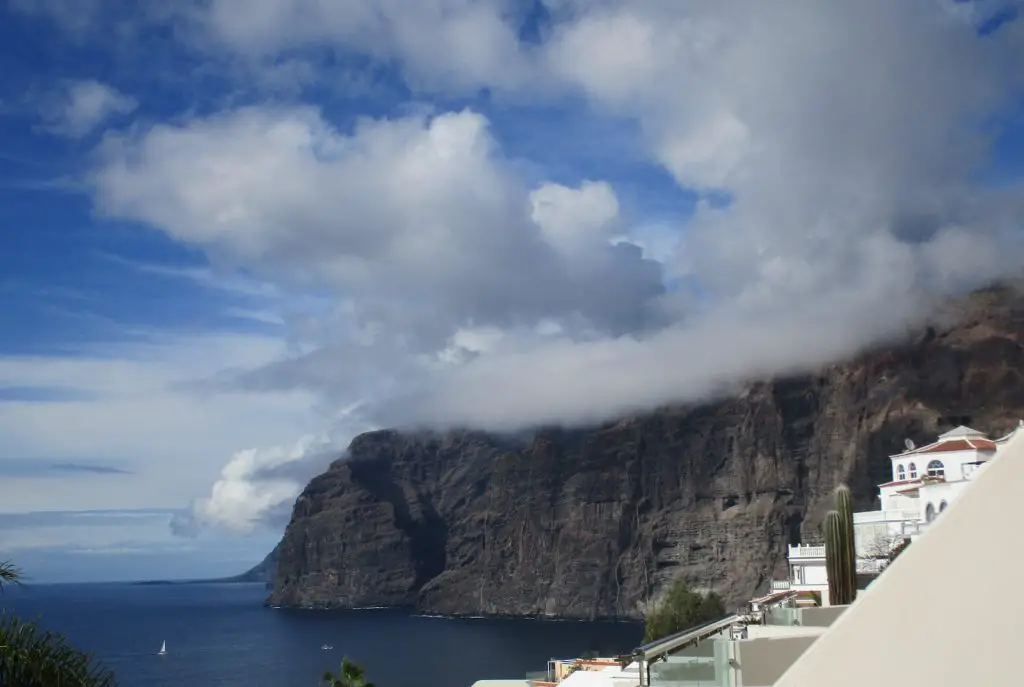 What to See: Towering cliffs that plunge dramatically into the sea, best viewed from the water.
Tips: Consider taking a boat tour to see the cliffs and possibly spot dolphins and whales.
6. Loro Parque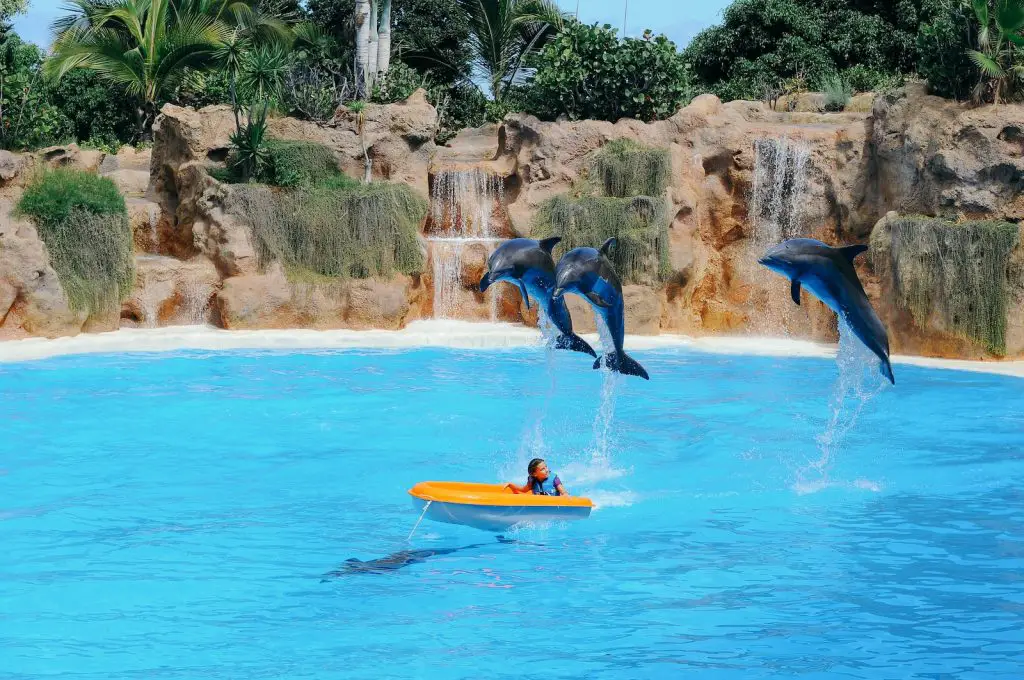 What to See: A world-class zoo that's home to an extensive variety of animals, including orcas, dolphins, penguins, and parrots.
Tips: Plan a full day for this visit, and don't miss the animal shows and the Planet Penguin exhibit.
7. La Laguna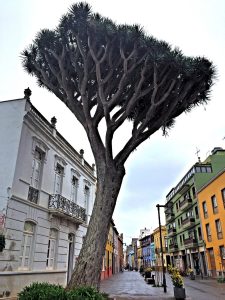 What to See: A UNESCO World Heritage Site, La Laguna's historic center is filled with colorful colonial buildings, churches, and squares.
Tips: Explore on foot and take time to enjoy local cafes and boutiques.
8. Anaga Rural Park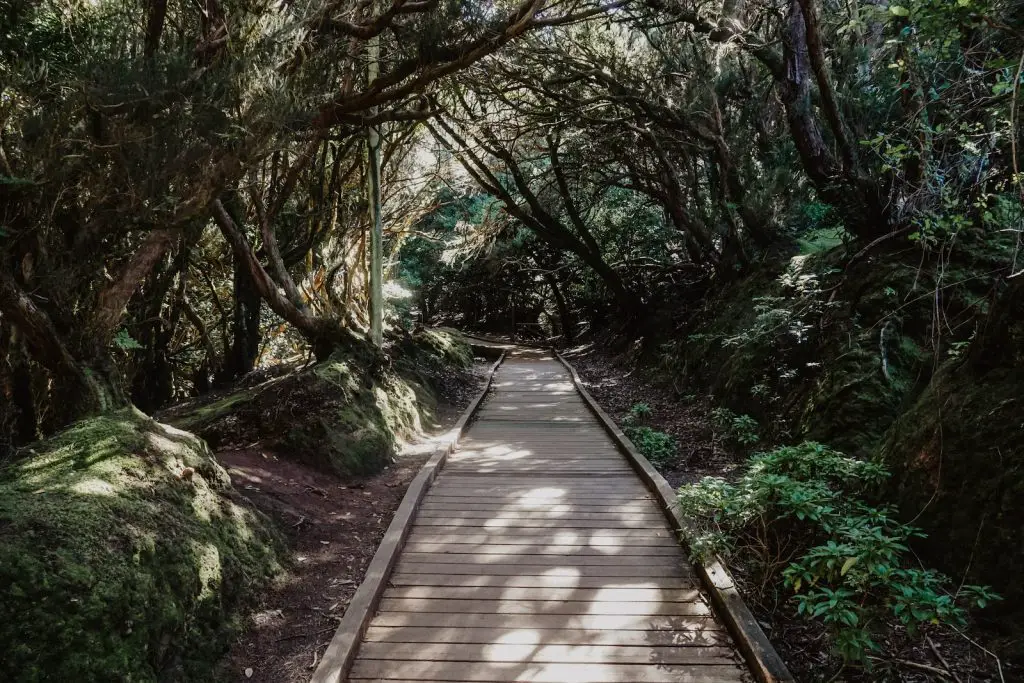 What to See: A biosphere reserve with lush laurel forests, walking trails, and remote villages.
Tips: This area is perfect for hiking enthusiasts and nature lovers. Guides are available for those looking for a more informative experience.
9. Beaches of Tenerife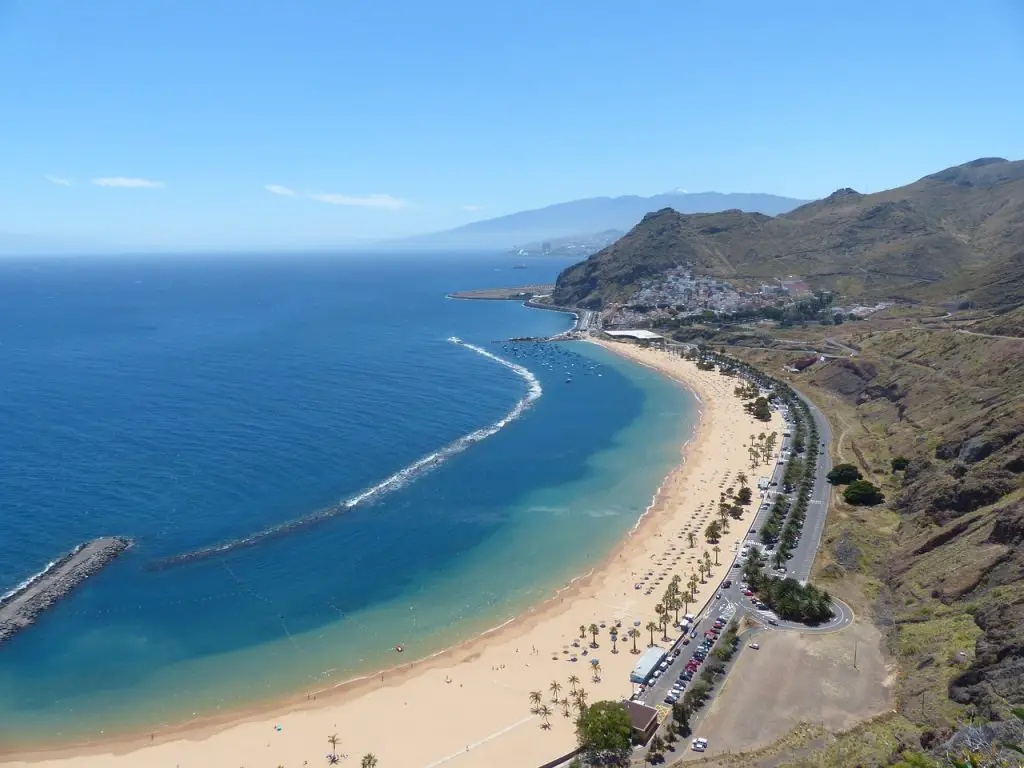 What to See: From the golden sands of Playa de Las Teresitas to the black volcanic beaches like Playa Jardín.
Tips: Explore different beaches to experience diverse landscapes. Water sports are widely available for the adventurous.
Tenerife is an island of contrasts, offering a rich blend of natural beauty, cultural heritage, leisure activities, and relaxation opportunities. From the majestic Mount Teide to the lively streets of Santa Cruz de Tenerife, the island promises an unforgettable experience for every traveler. Remember to respect the local environment and culture as you explore all that Tenerife has to offer. Whether you have a few days or a couple of weeks, this diverse island will surely captivate your heart and leave you longing for a return visit.
---
---