Some of the links in this post are affiliate links. This means if you click on the link and purchase the item, I will receive an affiliate commission at no extra cost to you. All opinions remain my own.
Tenerife is a Spanish island that's just begging to be explored. From its dramatic landscapes to its quaint villages, there's something for everyone on this stunning island. There are many reasons why you should visit Tenerife.
First, Tenerife is home to some truly breathtaking scenery. The Teide National Park, with its towering volcano and lush green valleys, is definitely worth a visit. In addition, the island's coastline offers an array of beautiful beaches and coves, perfect for relaxation or adventure. Whether you're looking for a quiet spot to sunbathe or an adventurous hike, Tenerife has it all.
Second, Tenerife is rich in culture and history. The island has been inhabited for centuries, and its culture is a unique blend of Spanish and African influences. From its traditional festivals to its vibrant nightlife, there's plenty to explore on this culturally-rich island.
Finally, Tenerife is simply a great place to relax and escape the hustle and bustle of everyday life. With its beautiful weather and laid-back vibe, Tenerife is the perfect place to unwind and enjoy some well-deserved rest and relaxation.
Where is Tenerife?

Tenerife is located in the Atlantic Ocean near the northwestern coast of Africa. It is a province of Spain and a part of the Canary Islands. Tenerife is part of Spain, not Portugal. The language spoken in Tenerife is Spanish.
Southside usually is a better choice for a stay
There are two airports on the island, and you might be wondering, which one you should choose. In my experience, the south of the island might be a bit better choice. It is warmer during the cold months, and there are nice towns for staying near the airport. However, if you are ready for a bit wetter and colder weather, the north side is the right choice for you. It is greener and boasts epic views from the mountains.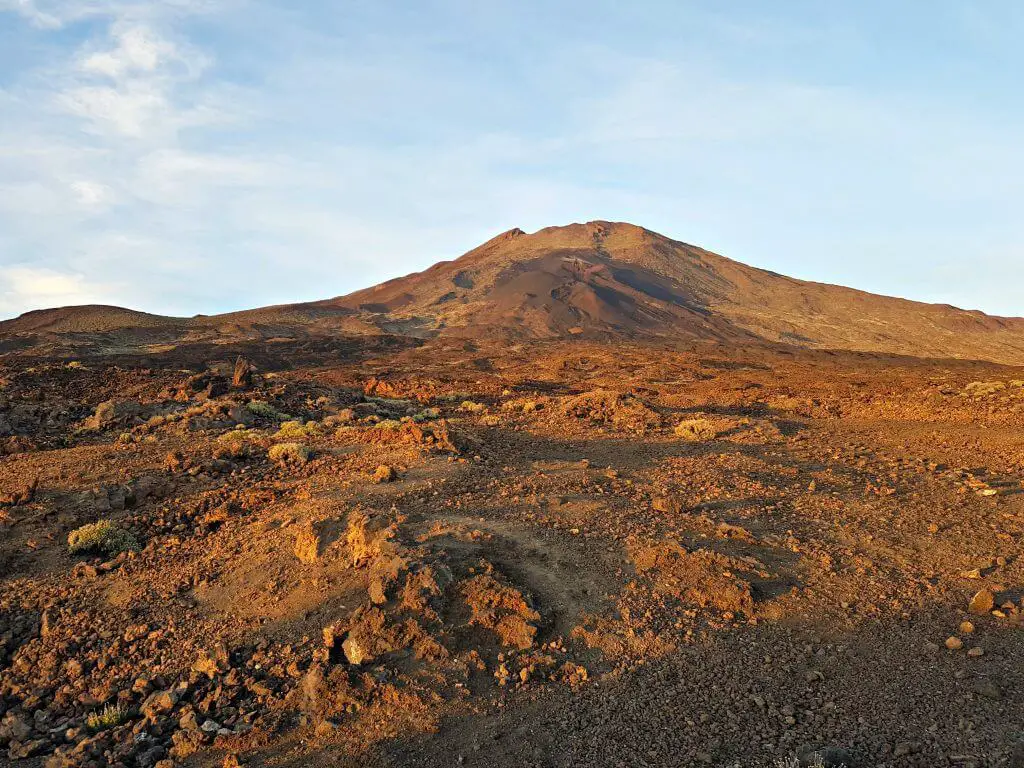 In my experience, the nicest part of Tenerife for accommodation is Costa Adeje. It is a well-known resort with multiple hotels near the well-maintained beach. The resort is located on the south side of Tenerife which pretty much guarantees sunshine and warm weather for the most part of the year. And a bonus? The biggest water park on the island – Siam Park – is located in this resort.
January is the coldest month in Tenerife
Tenerife is a good destination if you want to catch the winter sun. The island is lying at the same latitude as the Sahara Desert so it is warm all year round.
January is the coldest month in Tenerife. The average daily maximum temperature is 21.1°C and the average daily minimum temperature is 15.4 °C.
If you go to the warmer south side of the island there is a good chance that you'll be able to fully enjoy the beach, as the temperatures usually are above 20°C. Tenerife offers around 6 hours of sunshine per day in January, so it is possible to sunbathe as well.
The best view of a sunset is from the Teide volcano
On days with fewer clouds around the island, it is a great idea to go to Teide volcano to watch a sunset. The roads surrounding the base of the volcano have several parking places for landscape lovers. It is possible to take some food with you and have a picnic while the orange light from the sunset reflects in the foreign-looking volcano.
For adventurous travelers, it's possible to hike up Teide to view the most magical sunsets or sunrises. Check out here how to prepare for the Teide volcano hike!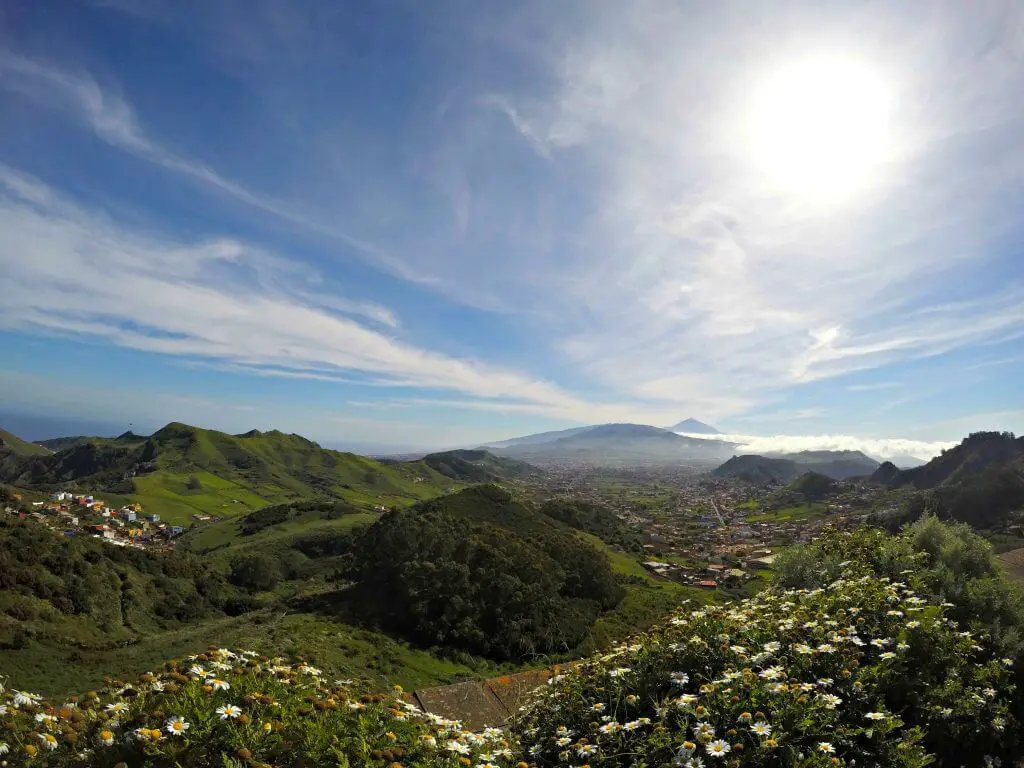 Beat the crowds at Siam Park
According to Trip Advisor, Siam Park is one of the best water parks in the world. According to me – it is so much fun! There are a lot of attractions like a beach with waves, the long river flowing through the whole park, and awesome water slides. It is possible to buy tickets to Siam Park online so that you wouldn't have to stay in line. And if you are interested in animals as well, it is a wise idea to get the combined ticket to Siam Park and Loro Park.
Sand is black on beaches
Tenerife has a volcanic origin, and all of its beaches (except one) are black-sanded. This gives quite an exotic feeling but is no place for a white towel and bikini.
However, there are a few white sand beaches as well. Check out one of them in this list of the best things to do in Tenerife!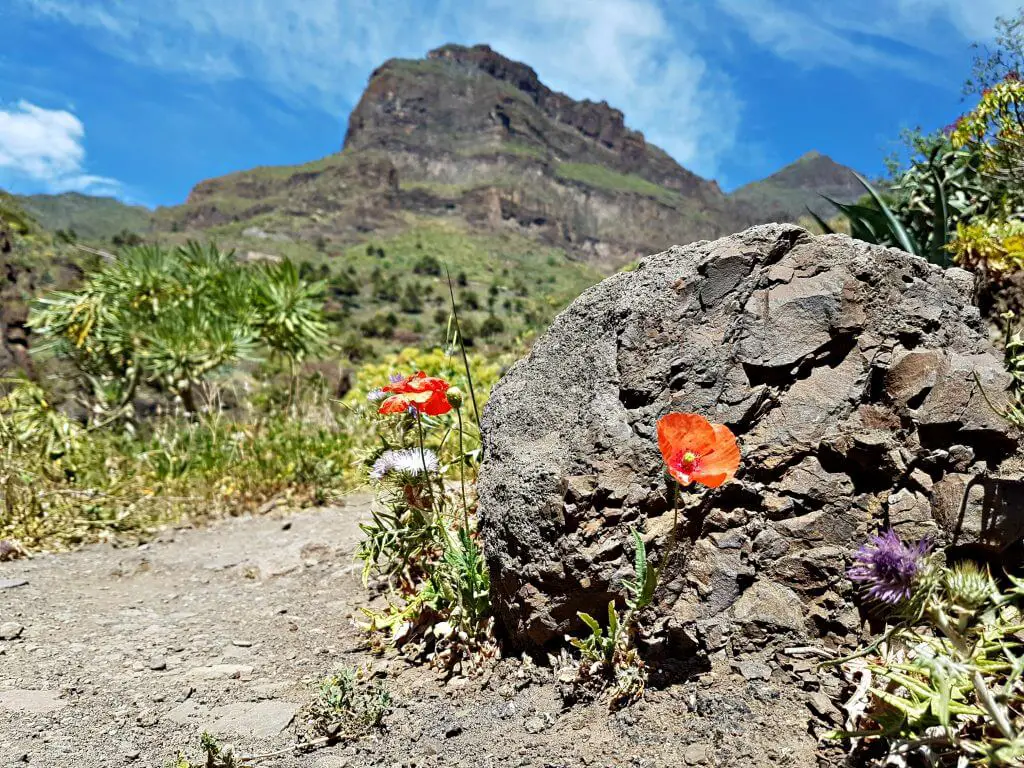 You need to take a lot of water when going on hikes
I am a big fan of getting to know a foreign country by going on a hike there. In Tenerife there are some great options for hiking, for example, you can climb on Teide volcano or go down to Masca valley. However, you need to remember to take enough water with you. The weather can get quite hot in the Canary Islands, and usually, there is no option to fill up your water bottle with clean drinking water along the way.
Top tours in Tenerife
Check out these popular tours in Tenerife to get the most out of your visit: