Some of the links in this post are affiliate links. This means if you click on the link and purchase the item, I will receive an affiliate commission at no extra cost to you. All opinions remain my own.
For couples seeking to celebrate their 40th birthday, the United Kingdom offers a tapestry of enchanting destinations that perfectly balance romance, adventure, and luxury.
From the rugged coastlines of Cornwall to the poetic streets of Stratford-upon-Avon; from the bustling heart of London to the serene landscapes of the Peak District, the UK is a mosaic of experiences waiting to be explored. Each destination tells its own story, promising memories that will last a lifetime.
Dive into our curated list of 40th birthday destinations in the UK for couples and let the magic of these places add an extra sparkle to your celebrations.
Whether you're craving history, nature, gastronomy, or simply a change of scenery, there's a spot on our list that's tailor-made for your milestone moment.
Table of contents:
Edinburgh, Scotland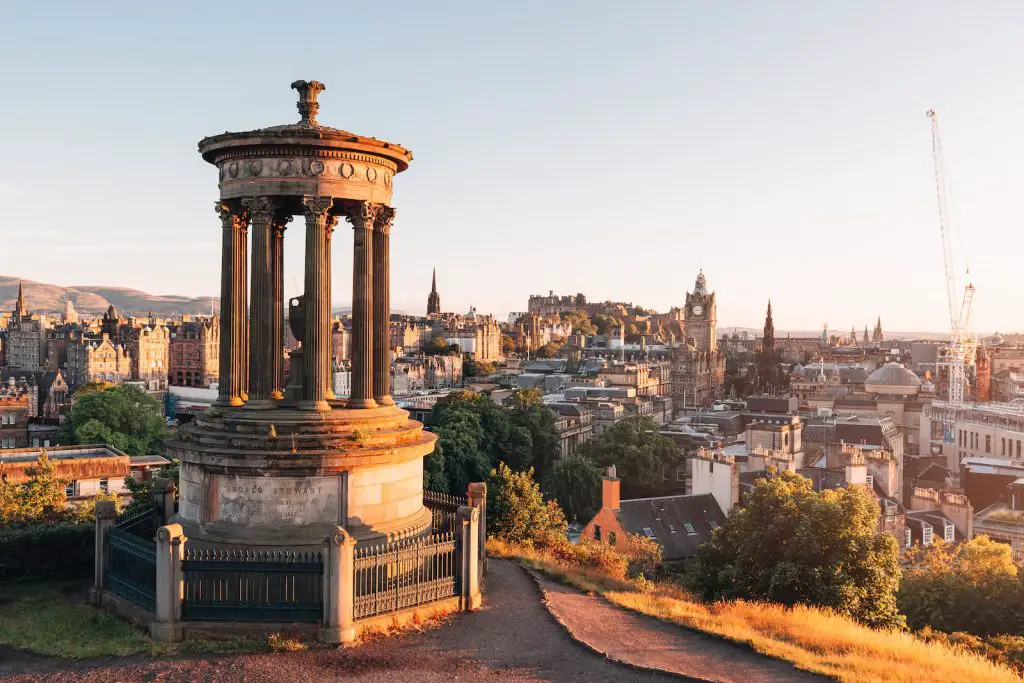 Scotland's capital, Edinburgh, stands out with its rich history and iconic landmarks. It's the epitome of medieval and neoclassical grandeur.
Best visited in August, when the world-famous Edinburgh International Festival and Edinburgh Festival Fringe come alive, the city buzzes with arts, theatre, and music.
To make your 40th birthday memorable, start with a picnic atop Calton Hill; the panoramic views are breathtaking. Next, indulge in some retail therapy on George Street, offering a mix of high-end shops and historic architecture. Finally, book a ghost tour in the city's ancient underground vaults, a spine-tingling experience.
Celebrating in Edinburgh promises a blend of romance, adventure, and culture.
The Cotswolds, England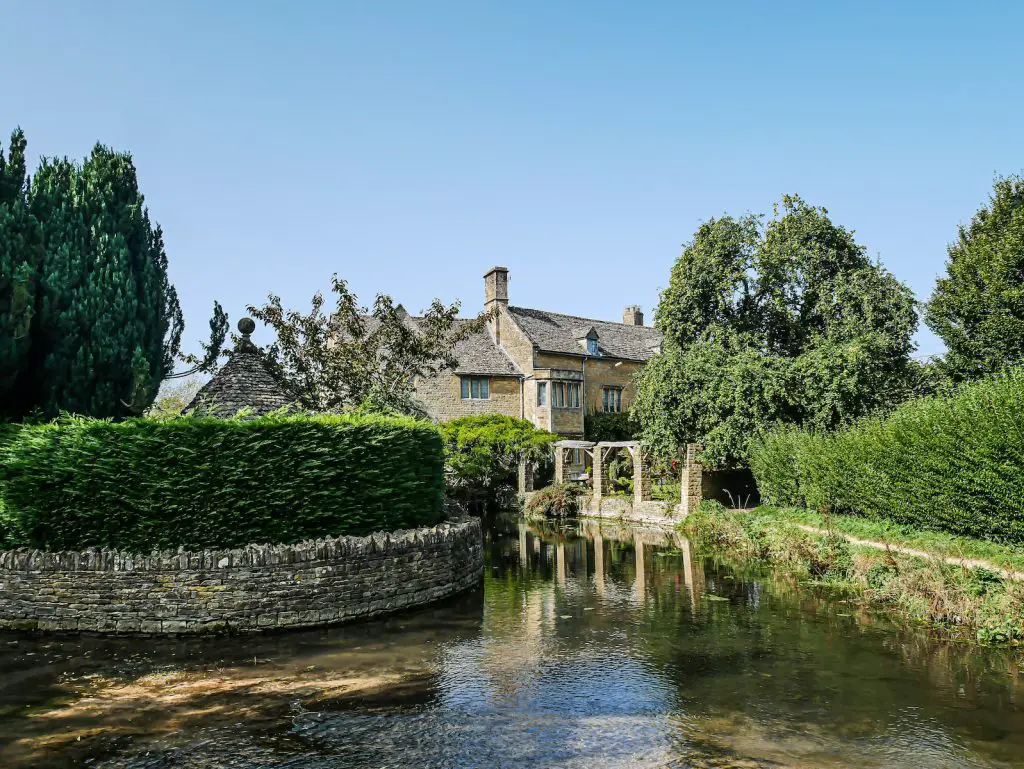 The Cotswolds is synonymous with rolling hills, historic market towns, and limestone cottages tinted with a warm, golden hue. This area of outstanding natural beauty covers nearly 800 square miles, spanning several counties, and is the epitome of tranquil, rural England.
April to June offers the best weather and scenery, showcasing vibrant spring colors and avoiding the summer tourist rush.
For a birthday to remember, start with a hot air balloon ride. The bird's-eye view of the verdant countryside is nothing short of magical. Next, head to one of the area's historic spas, like Cowley Manor, to pamper yourselves in a setting that blends heritage with modern luxury. Conclude with a gourmet meal in one of the region's esteemed restaurants, such as The Wild Rabbit in Kingham, where locally sourced ingredients are added to the plate.
A birthday in The Cotswolds is a serene retreat, offering an immersion into nature, history, and England's finest gastronomy.
Lake District, England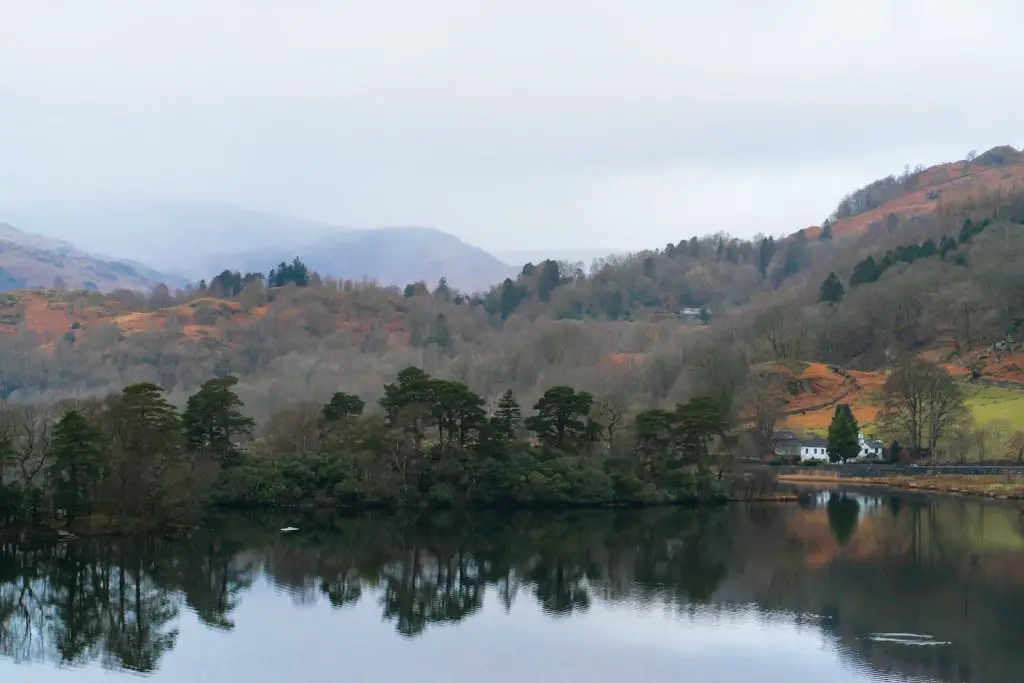 Nestled in the northwest corner of England, the Lake District National Park is a tapestry of shimmering lakes, rugged fell mountains and quaint villages. It has inspired countless poets and writers, most notably William Wordsworth, who penned some of his greatest works amidst its serene beauty.
Visiting between May and July provides an optimum blend of pleasant weather and blossoming landscapes, making it ideal for outdoor activities and sightseeing.
For a romantic adventure, take a fell walk to secluded spots, ideal for picnics with sweeping valley views. Elevate your 40th celebrations with a luxury cruise on Lake Windermere, the largest natural lake in England, offering stunning vistas of surrounding peaks and woodlands. Culminate the special day with a stay in a historic lakeside hotel, like Linthwaite House, where gourmet dining and panoramic views ensure an unforgettable evening.
Every moment in the Lake District is connected with nature's grandeur, making it a picture-perfect destination for milestone celebrations.
Bath, England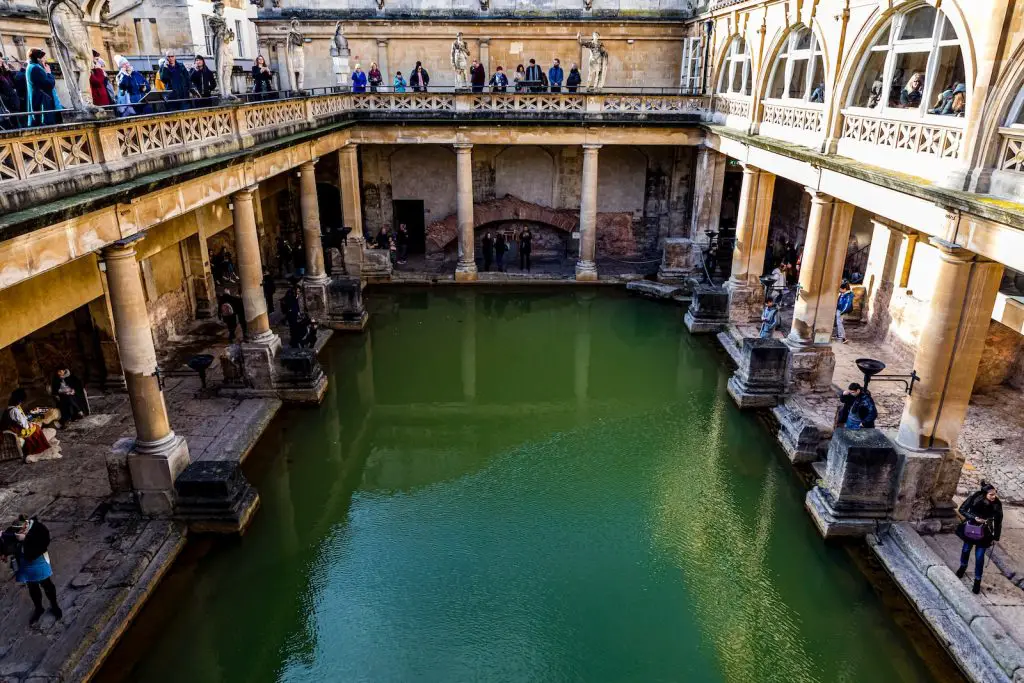 Bath, a UNESCO World Heritage city, boasts a storied history stretching back to Roman times. Its honey-colored Georgian architecture and ancient spas have cemented its reputation as a city of relaxation and cultural sophistication.
For those seeking moderate temperatures and vibrant green landscapes, spring (March to May) is an ideal time to immerse in Bath's charm.
To mark a special 40th, consider a dip in the Thermae Bath Spa's rooftop pool, a modern complement to the city's ancient Roman Baths, offering panoramic views of the city's skyline. Discover the elegance of the Royal Crescent and its surrounding manicured gardens, an architectural marvel that teleports visitors back to the 18th century. Round off the celebration with an intimate evening at the Theatre Royal, one of the oldest and most revered theatres in England, with a legacy of hosting top-tier plays and performances.
A visit to Bath seamlessly marries historical opulence with modern luxury, offering couples a unique blend of relaxation and cultural enrichment.
London, England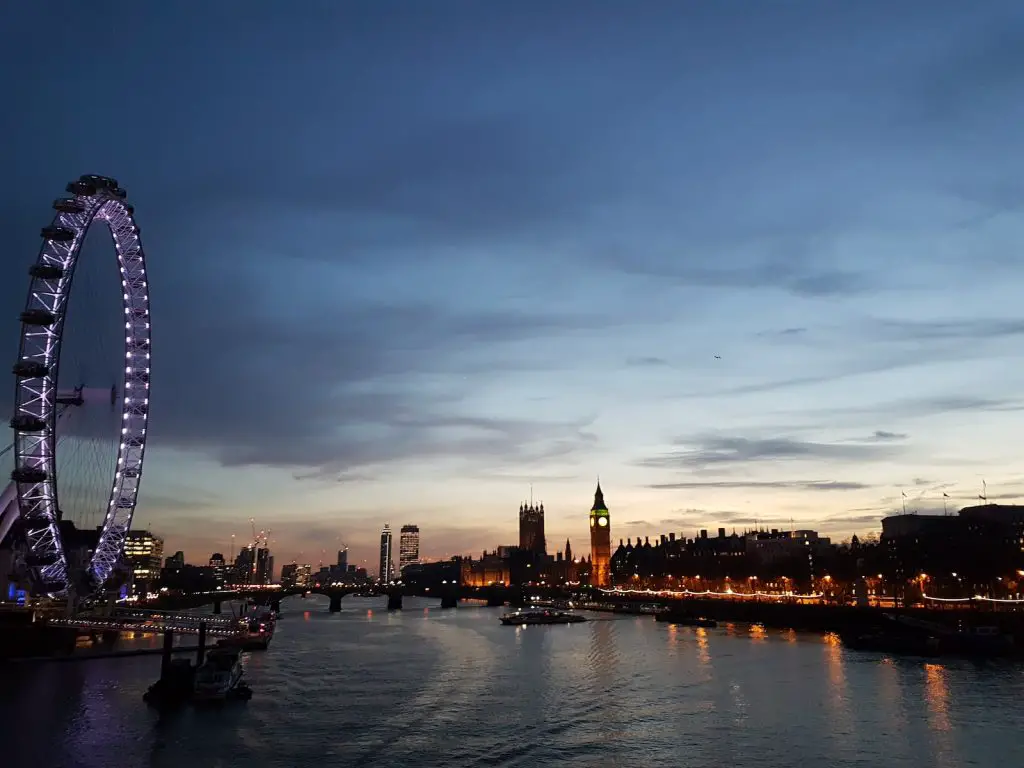 London, the bustling capital, seamlessly blends centuries-old heritage with cutting-edge modernity. Its iconic skyline, world-class museums, and vibrant arts scene make it a global hub for culture, fashion, and gastronomy.
For mild weather and numerous open-air events, consider visiting London between April and June.
Begin your 40th celebration aboard the London Eye. As the world's tallest cantilevered observation wheel, it offers unparalleled views of the River Thames and the city's architectural wonders. Dive deeper into culture by exploring the British Museum. To add a touch of luxury, book a table at one of London's iconic dining establishments such as The Ritz; its Afternoon Tea is the epitome of classic British indulgence.
Experiencing London offers a sensory journey through time, presenting an eclectic mix of the historical and the contemporary, ensuring every couple a birthday celebration filled with wonder and sophistication.
York, England
Steeped in 2,000 years of history, York is a treasure trove of ancient walls, narrow pathways, and Gothic architecture. Its rich tapestry of Roman, Viking, and Medieval heritage sets the scene for a romantic and enlightening getaway.
September to November sees fewer tourists, offering a more intimate experience amidst autumnal hues.
Begin your 40th celebrations with a stroll atop the York City Walls. These ancient fortifications, some parts dating back to Roman times, offer a panoramic view of the city's landmarks. To round off your day, dine in the uniquely atmospheric Guy Fawkes Inn, the birthplace of its notorious namesake, serving traditional English fare amidst wooden beams and roaring fireplaces.
In York, every cobblestone and corner tells a story, ensuring that couples celebrating a milestone will leave with their unforgettable narrative.
Isle of Skye, Scotland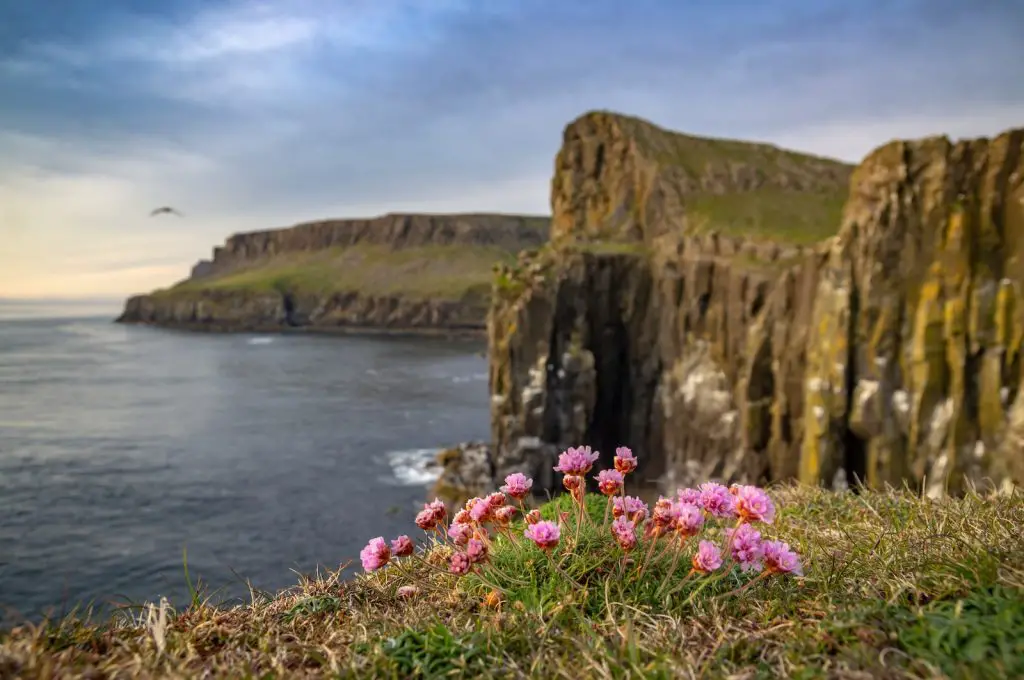 Located off the north-western coast of Scotland, the Isle of Skye is celebrated for its dramatic cliffs, turbulent seas, and landscapes that seem to have leaped out of a fairy tale. This enchanting island boasts both raw natural beauty and rich folklore.
The late spring and early summer months (May to July) present Skye in its full splendor, with long daylight hours illuminating its wonders.
To mark a 40th in style, journey to the Old Man of Storr, an iconic rock formation with legends as captivating as its views. Alternatively, experience Skye from the water by taking a boat trip around its coastline, where you might be greeted by seals. As evening draws in, enjoy a romantic dinner at The Three Chimneys, a world-renowned restaurant that showcases the island's bountiful produce and seafood.
Choosing the Isle of Skye ensures a birthday imbued with wild, untouched beauty and moments that echo the timeless romance of Scotland's islands.
Cornwall, England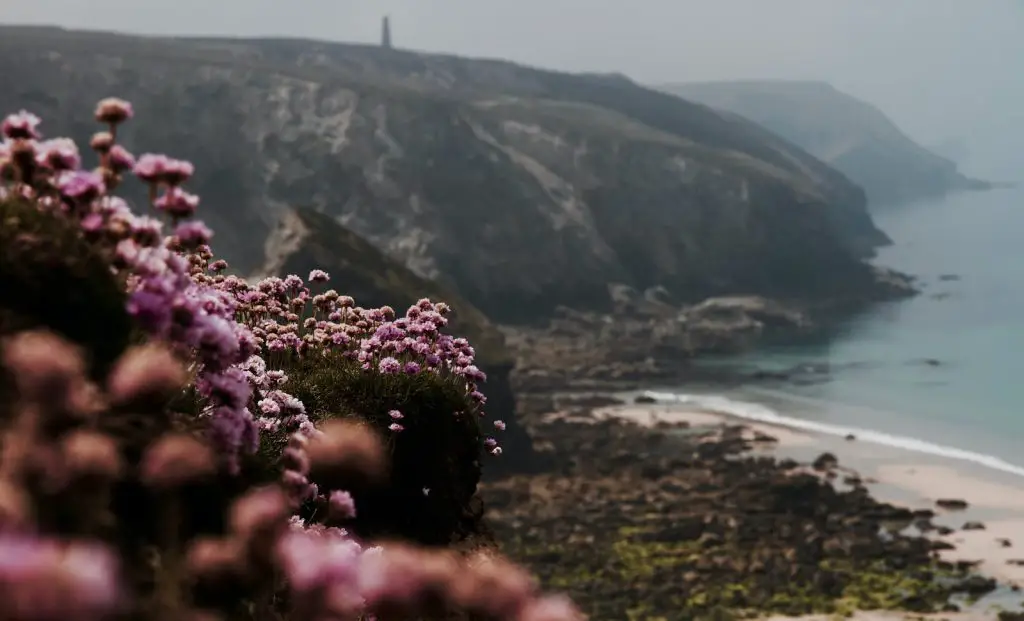 Cornwall, the southwestern tip of England, is a region distinguished by its jagged coastline, hidden coves, and a cultural legacy deeply rooted in Celtic traditions. It offers a unique blend of seaside serenity and ancient allure.
The summer months (June to August) unveil Cornwall's beaches at their finest, with azure waters and golden sands beckoning sun-seekers.
For a memorable 40th, venture to Tintagel Castle, said to be the birthplace of King Arthur. Perched dramatically on the coastline, it's steeped in myths and offers panoramic sea views. Then, seek out one of Cornwall's secluded beaches, like Kynance Cove, renowned for its turquoise waters and rare serpentine rock formations.
Cornwall's blend of natural beauty, historic sites, and culinary delights creates a mosaic of experiences, ensuring couples a birthday celebration both intimate and grand.
Stratford-upon-Avon, England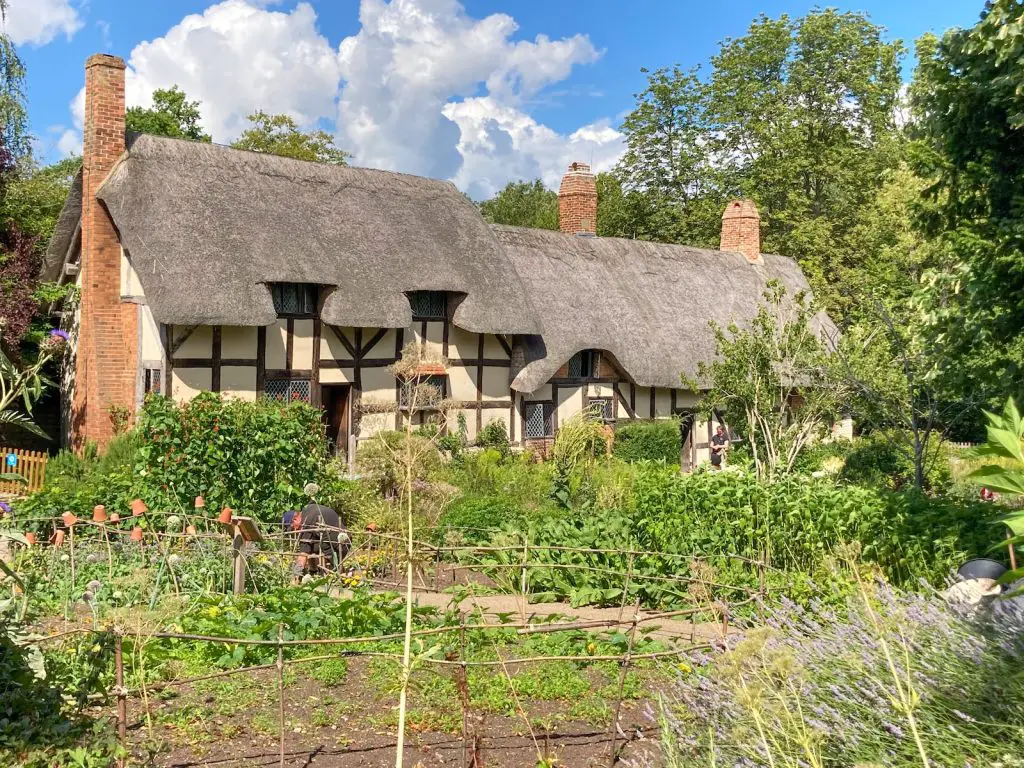 Situated in the heart of England, Stratford-upon-Avon is most famed as the birthplace of William Shakespeare, the world's pre-eminent playwright. This picturesque market town, with its timbered houses and gentle river, is a repository of Renaissance artistry and timeless tales.
Spring (April to June) sees the town in full bloom, providing an ideal backdrop for its historical landmarks.
Begin your 40th celebration with a visit to Shakespeare's Birthplace, walking through rooms where the Bard first drew breath and inked his early works. Follow this with a leisurely cruise on the River Avon; the tranquil waters offer a reflective journey through the town's scenic beauty. As evening descends, secure seats at the Royal Shakespeare Theatre. Watching a Shakespearean play in his hometown, performed by world-class actors, is an experience unparalleled in its authenticity.
In Stratford-upon-Avon, couples are not just exploring a town; they're stepping into chapters of literary history, ensuring a birthday filled with culture, charm, and poetic romance.
Belfast, Northern Ireland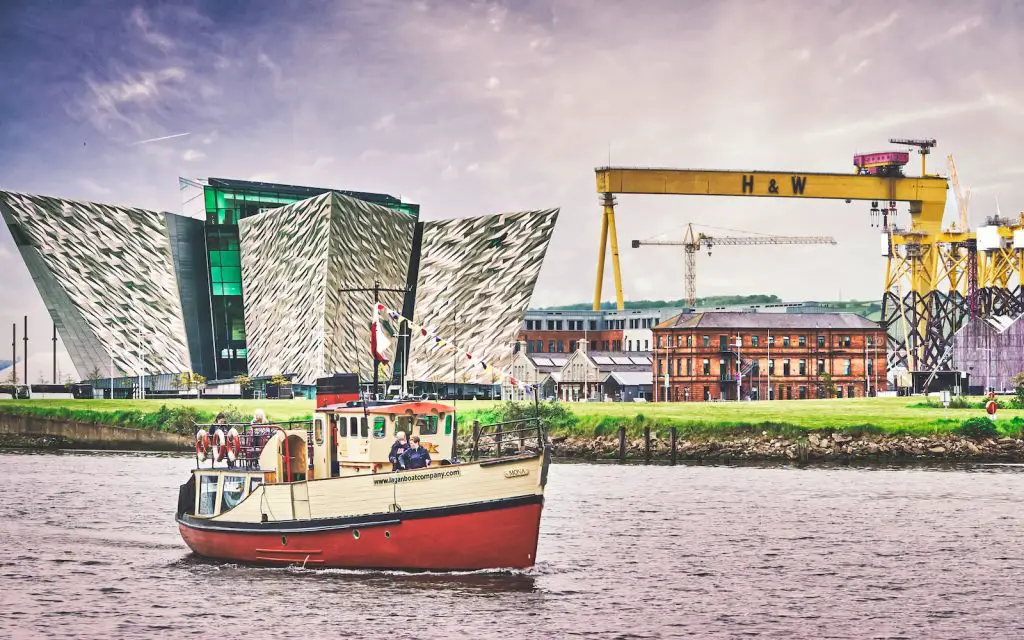 Belfast, the dynamic capital of Northern Ireland, intertwines its industrial heritage — particularly as the birthplace of the RMS Titanic — with a burgeoning arts scene and a revitalized waterfront. The city's historic streets now echo with contemporary energy, making it a destination of both reflection and celebration.
For favorable weather and a series of outdoor events, June to August is optimal.
Dive into history with a visit to the Titanic Belfast; this state-of-the-art museum, located on the very slipways where the ship was built, offers an immersive journey into the Titanic's storied past. Explore the Cathedral Quarter, Belfast's cultural heart, with its cobbled lanes, bustling pubs, and street art. Here, you can book a table at Ox, a Michelin-starred restaurant that exemplifies Belfast's culinary renaissance.
Belfast invites couples to embrace a fusion of historical depth and modern allure, guaranteeing a birthday celebration as memorable as the city's legacy.
Peak District, England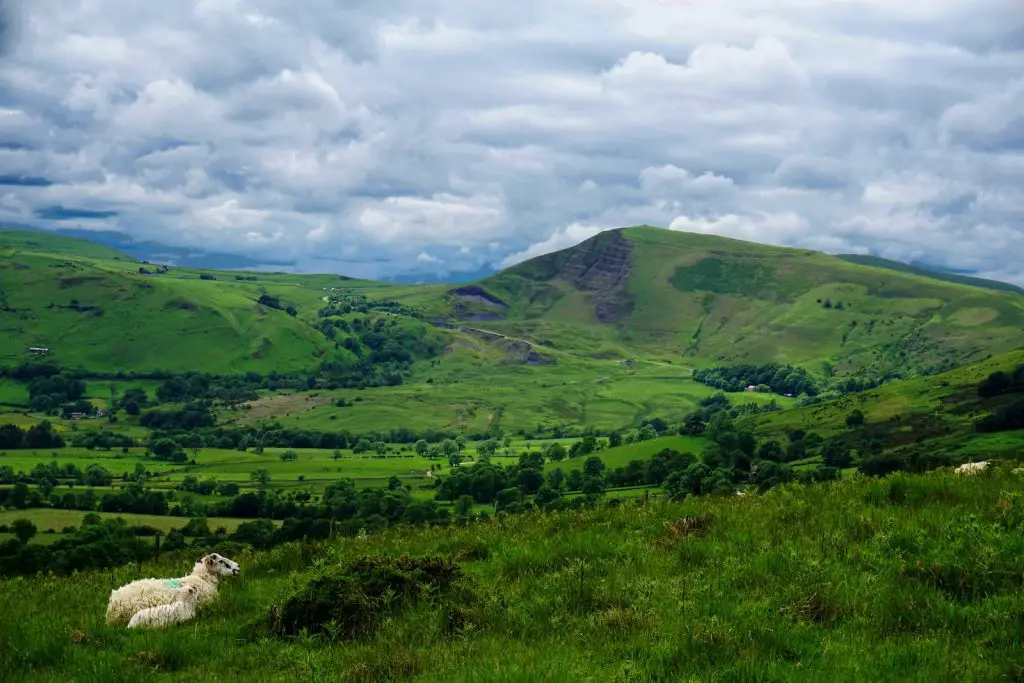 Nestled between Manchester and Sheffield, the Peak District is England's first national park and is renowned for its captivating landscapes of rolling hills, limestone dales, and historic market towns. This natural haven is a testament to the timeless allure of the English countryside.
Visiting during the late spring to early summer (May to July) ensures verdant landscapes and relatively dry days, ideal for outdoor pursuits.
For a journey through time, explore the caverns of Castleton, particularly the Blue John Cavern known for its unique mineral deposits. Enhance your birthday experience with a visit to Chatsworth House, an opulent stately home surrounded by lush gardens and parkland, often referred to as the 'Palace of the Peak'.
The Peak District presents couples with a canvas of natural wonders and historical intrigue, ensuring a 40th birthday filled with discovery, romance, and unparalleled scenic beauty.
---
---