Some of the links in this post are affiliate links. This means if you click on the link and purchase the item, I will receive an affiliate commission at no extra cost to you. All opinions remain my own.
Europe is full of amazing weekend getaway destinations, but knowing which ones to choose can be tricky. To help make things a little easier, we've put together a list of fourteen unforgettable European break destinations that are perfect for a quick weekend trip.
From the charming streets of Paris to the stunning landmarks of Athens, Europe is full of surprises. And even if you have only a couple of days, you can still see and experience a lot on a city break.
Table of Contents
Annecy, France
Recommended by Nes of Kevmrc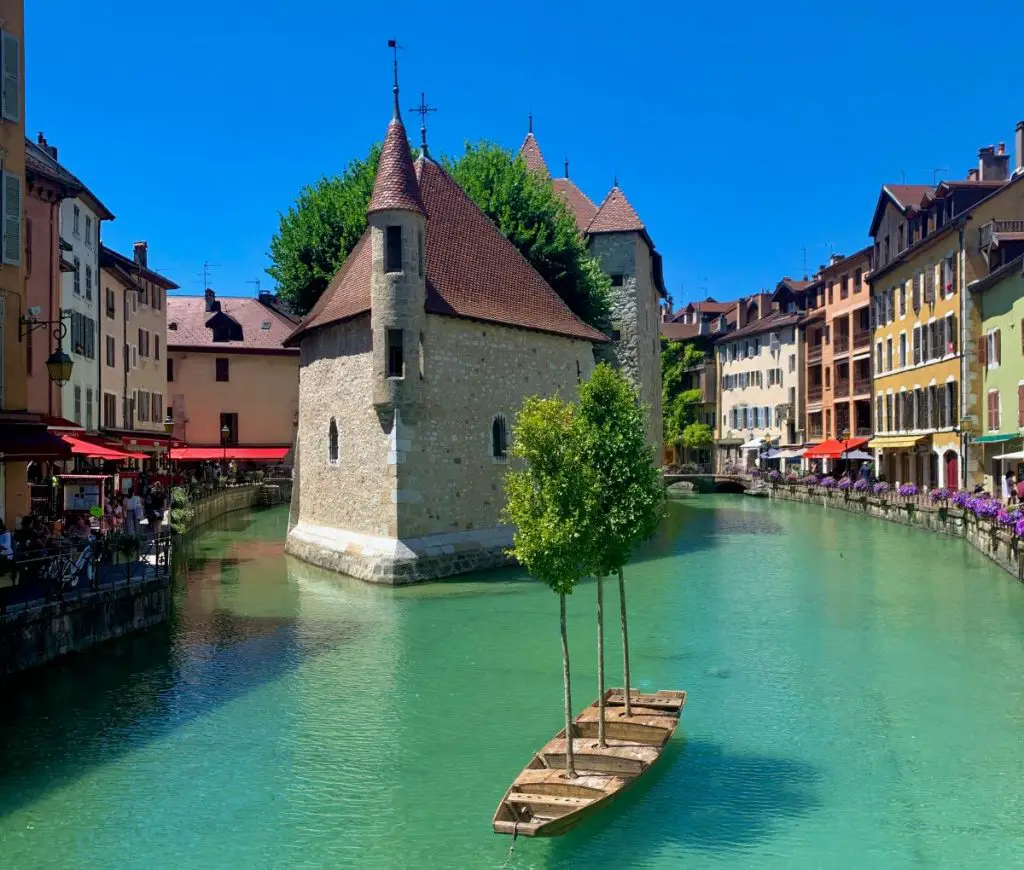 Annecy is a beautiful city located east of France, close to the Italian and Switzerland borders. The city that is also known as the "Venice of the Alps" boasts an exceptional environment thanks to the mountains that surround it and its lake, one of the purest in Europe. It is the perfect destination for a romantic or family weekend, a relaxing stay, or a more sporty trip thanks to the various activities available.
In a weekend of 2 or 3 days, you can do and see lots of attractions in Annecy. First of all, you can't miss a complete visit to the Old Town. Its canals, medieval buildings, and geranium gardens will make you fall in love with the city. 
Lake Annecy is also a must. Surrounded by mountains and deep blue water, it offers breathtaking views that you can enjoy during a boat ride, a hike, or even a swim if you are visiting in summer. 
But what you should experience when in Annecy is definitely tasting the local food. The region is famous for its cheese dishes such as the Tartiflette or the Fondue, so make sure to try at least one of them.  
Ready to go and wondering where to stay? Lodge et Dolce is the perfect accommodation for a weekend in Annecy, whether you are a couple or a family. Nicely furnished and ideally located in Annecy city center only a 5min walk away from the lake, you won't need to worry about transportation as you will be able to tour the city and its surroundings easily by walk. 
Barcelona, Spain
Recommended by Emily of Emily Embarks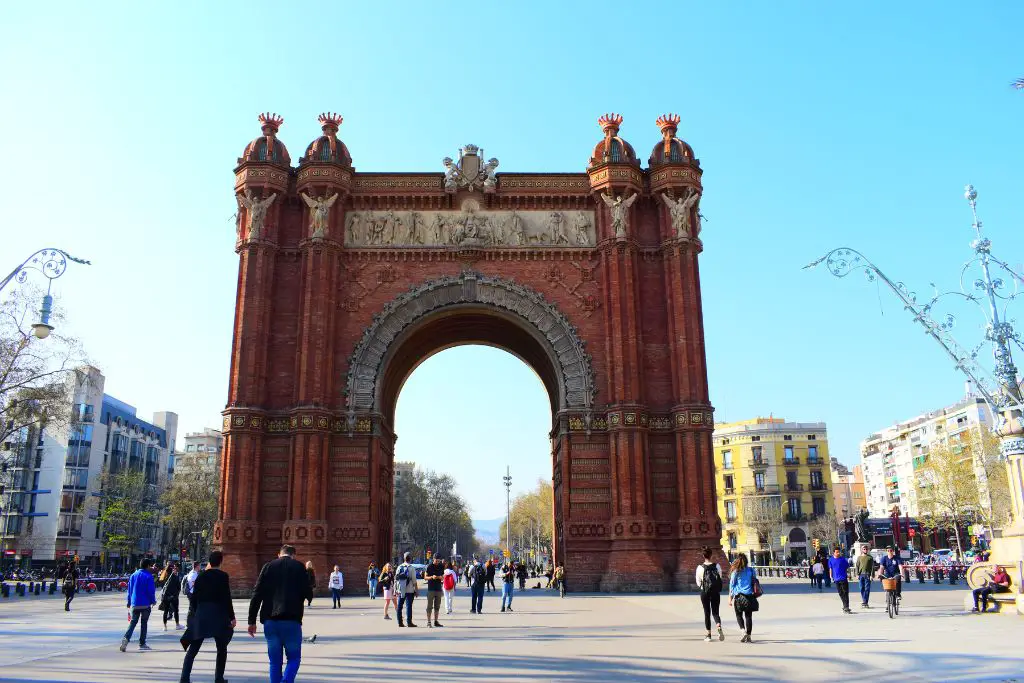 If you're looking for a great weekend break in Europe, Barcelona should be at the top of your list. This beautiful city is full of history, culture, and amazing architecture. You can explore world-renowned landmarks such as Park Güell and La Sagrada Familia, or stick your toes in the sand on the famous Barceloneta Beach.
And don't forget to try the local food – tapas bars are everywhere and offer a great taste of Spanish culture! Wash them down with a refreshing glass of fruity sangria – a Barcelona staple – before making your way back to the Violeta Boutique which offers its guests air-conditioned rooms with their own private balcony right in the middle of one of Barcelona's most chic neighborhoods, Eixample. 
With just a 7-minute walk to Las Ramblas (Barcelona's famed shopping street) and only a 5-minute walk to the Passeig de Gracia, you will be in the center of all the action and nearby some of the city's best cafes and shops. If you're looking to visit this iconic Spanish city, come in August or September when the weather is still warm but the tourist crowds have started to dwindle. July is when you'll find the hottest weather, but be prepared to share your beach towel with everyone around you. 
Also, be sure to brush up on your Spanish, especially if you plan on visiting in the off-season since many locals have a thick Spanish accent that can be difficult to understand if you aren't familiar with it ahead of time. Overall, Barcelona is an incredible option for a weekend break in Europe that shouldn't be overlooked!
Rome, Italy
Recommended by Joanna of The World in My Pocket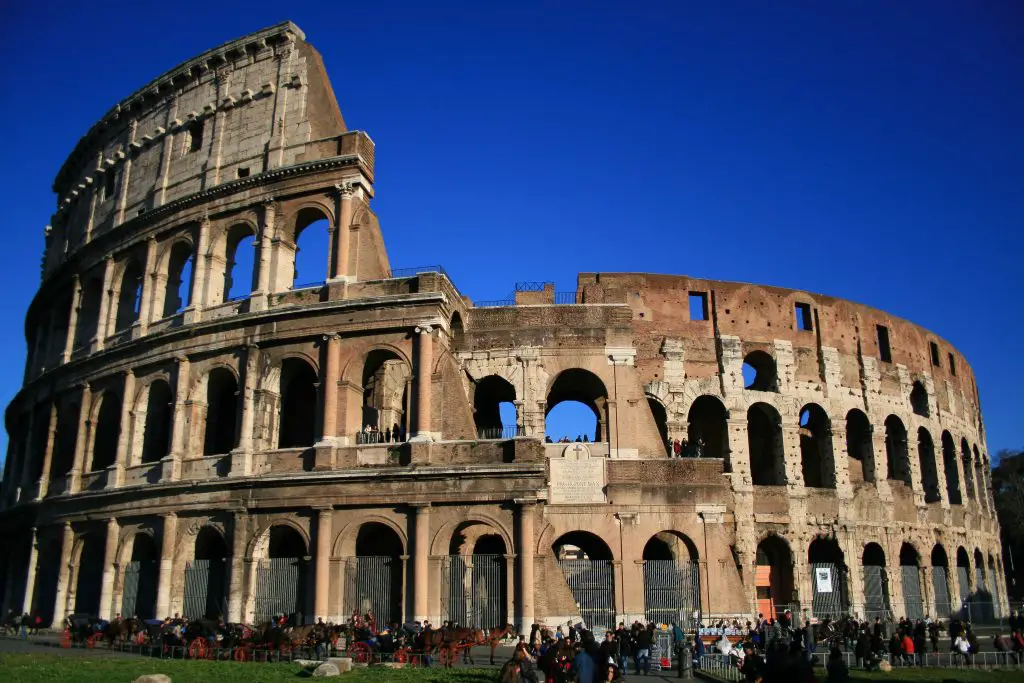 Rome makes a fantastic weekend break in Europe. There are so many things to do and see in Italy's capital that you can never get bored, and every time you will return there will be something else to do.
One of the best things to do in Rome is exploring its past by visiting the Colosseum and the Roman Forum. These two can take the entire day. It is recommended to start with the Colosseum, first thing in the morning, have lunch at a nearby restaurant, and then continue with a visit to the Roman Forum. Download the app and bring headphones so that you can explore the grounds with the audioguide. 
Another great thing to do in Rome is visiting the Vatican. On special dates, you may even get to see the Pope on his balcony. St Peter's Basilica is the largest and one of the most beautiful in the world, a must-visit when in Rome.
Don't forget to throw a coin in Fontana di Trevi, to make sure you will be back in the Eternal City. It's best to come here either early morning or late at night, to avoid the crowds.
Also, you must try the traditional food in Rome, such as pasta carbonara, cacio e pepe, or porchetta.
A great area to stay in Rome, close to most attractions but still quite local, is Monti. Check out Santa Maria Maggiore B&B for a homely experience.
Warsaw, Poland
Bec of Poland Travel Expert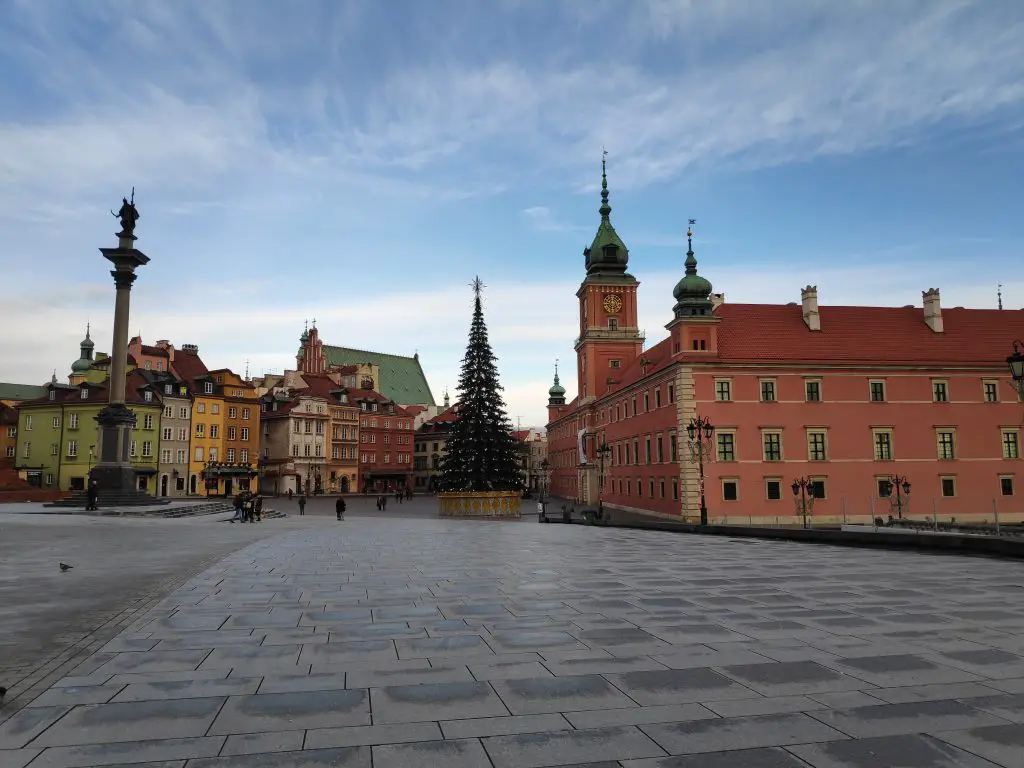 If you are looking for the perfect European weekend getaway look no further than Warsaw Poland. Many people have not considered a trip to Poland in the past but it is now becoming one of the best places to visit on a short holiday.
Warsaw is a brilliant city break for solo travelers, couples, and families and there is so much to do in the city. If you love history then you are in for some amazing discoveries in Warsaw. The Warsaw Uprising Museum documents and teaches visitors about the insurgents who fought to save the city from the invading armies in WWII. You can also visit the Polin Museum, a museum that features the long history of the Jewish people in Poland. Near this area of town, you can also visit the palace of Science and Culture. On the top level, you will get amazing views over the city of Warsaw of both the old and new areas. In the basement is a traditional restaurant known as a milk bar. These restaurants were extremely popular in the Soviet Era and now they still serve traditional, homemade Polish food at a great price.
For most people, a visit to the Warsaw Old Town is where they want to go. This area was severely damaged by bombings in WWII and has been rebuilt to what it looked like before the war started. Accommodation in this area is in abundance and you can choose to either stay in a hostel like the Safestay Hostel or a more upmarket hotel. You can easily start your day in Castle Square or Plac Zamkowy in Polish. Visiting the Royal Palace is a great experience and then you can walk to the old market square Rynek Starego Miasta with its colorful buildings and abundance of cafes. Take in the Barbican, The Little Insurgent, and the Bell on Kanonia Street while you snack on some Zapiakanka or Pierogi. 
Weekends in Warsaw are easy any time of year. You can visit Warsaw when the sun is shining in the warmer months or you can take a trip to a winter wonderland to experience one of the most beautiful city light displays in Europe in the weeks leading up to the Christmas market time.
Strasbourg, France
Mark of Visit the Alsace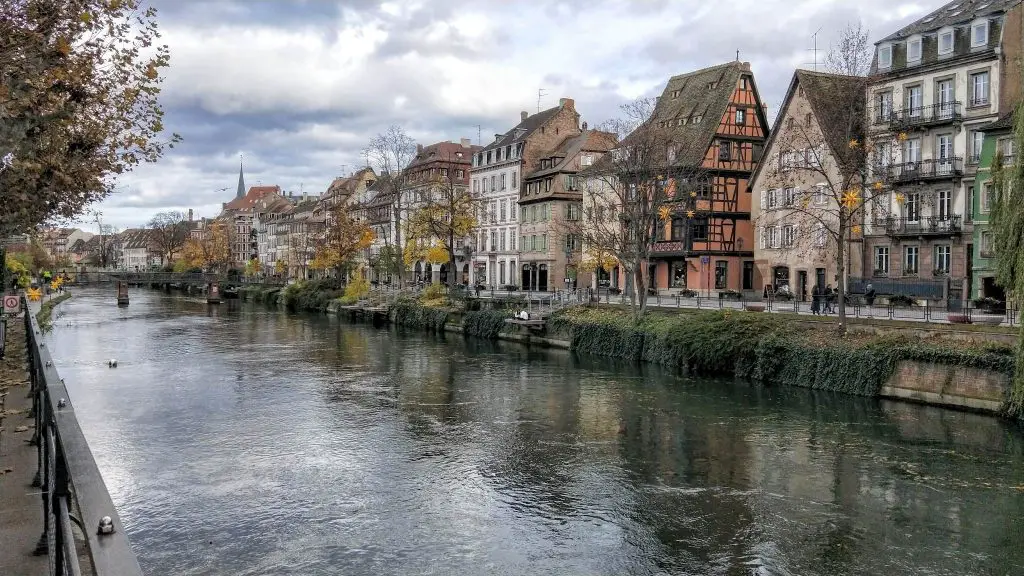 For an unforgettable weekend vacation in Europe look no further than the stunning Strasbourg in the Alsace region of France.
This magnificent village is known worldwide for its colorful, fairytale buildings that line the canals. In the spring flowers bloom from flower boxes and in the winter twinkle light hang from every available space to bring extra beauty to this place. Tourists and visitors alike wander the small streets in awe of the pure magnificence of Strasbourg and even before you have left you are thinking about coming back.
Most people start their walking tour of Strasbourg right at the Strasbourg Cathedral. This magnificent church is stunning on the inside and is home to the Astronomical Clock. If you want you can go up to the platform for amazing views over the town. After you have finished there you can have a look at some of the shops that line the streets around the Church. You will find some of the most popular wine growers in the region have stores there and you can also find the famous Forwenger Gingerbread from Gerwiller readily available. Traditional Alsace souvenirs are also out the front of every shop from tablecloths to winter socks.
You can easily walk to the Le Petite France, the Barrage Vauban, and the Ponts Couverts de Strasbourg. If you are traveling to Strasbourg with children there is a great park you can spend some time in. If you need to escape the heat or the cold wandering the halls of the wonderful Palace Rohan is a great idea or you can take a boat tour of the canals to see the city from another perspective.
Amsterdam, The Netherlands
Lowri of Many Other Roads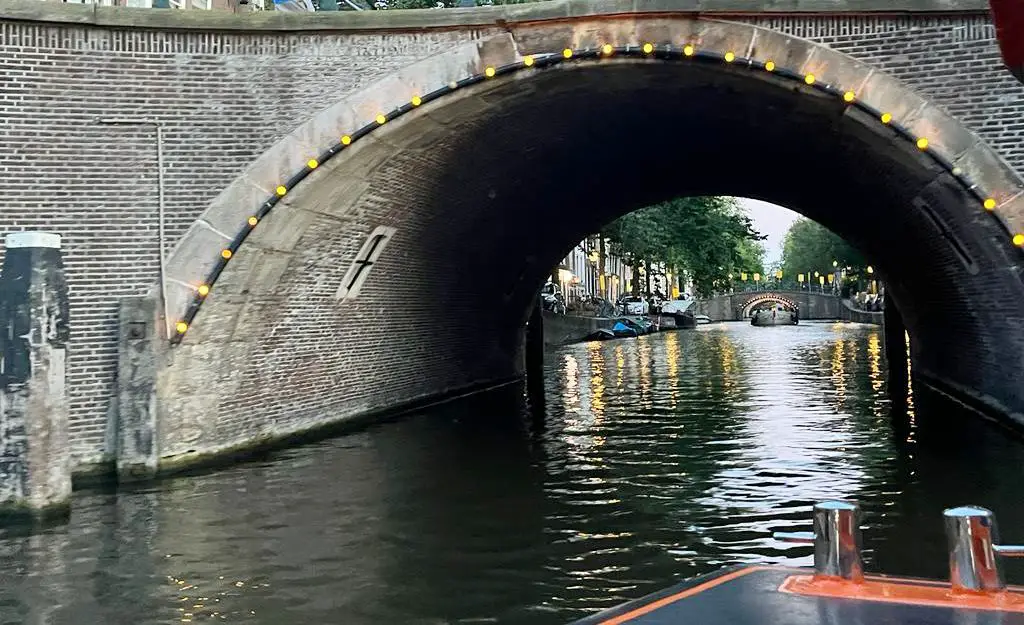 If you're looking for a weekend break that's a little bit different, why not consider Amsterdam? This vibrant city is known for its canals, cafes, and museums, and there's plenty to keep you busy for a weekend.
One of the best things to do in Amsterdam is visiting the Anne Frank House. This moving museum is dedicated to the young diarist who was hiding from the Nazis during the Second World War. The museum is located in the house where Anne Frank and her family hid, and it's a powerful reminder of the war.
Exploring the canals on any trip to the Netherlands is a must. The canals are one of the city's most distinctive features. The best way to see the city is by booking a canal cruise. You'll get to see some of Amsterdam's most beautiful buildings from the water.
Spend a few hours in the Jordaan district. This neighborhood is full of narrow streets, independent shops, and charming cafes. It's one of the most atmospheric areas of Amsterdam.
No matter what time of year you book your trip, you are guaranteed one of the best city breaks Europe has to offer. But for the ultimate trip, September is a great time to visit. You will still have warm temperatures to see the sites, but most of the summer crowds will be gone. 
Amsterdam has plenty of accommodation options for all budgets and needs. But if you are looking for a hotel that has a central location, The INK Hotel Amsterdam- MGallery is a great choice.
Lagos, Portugal
Recommended by Alya of the Algarve Family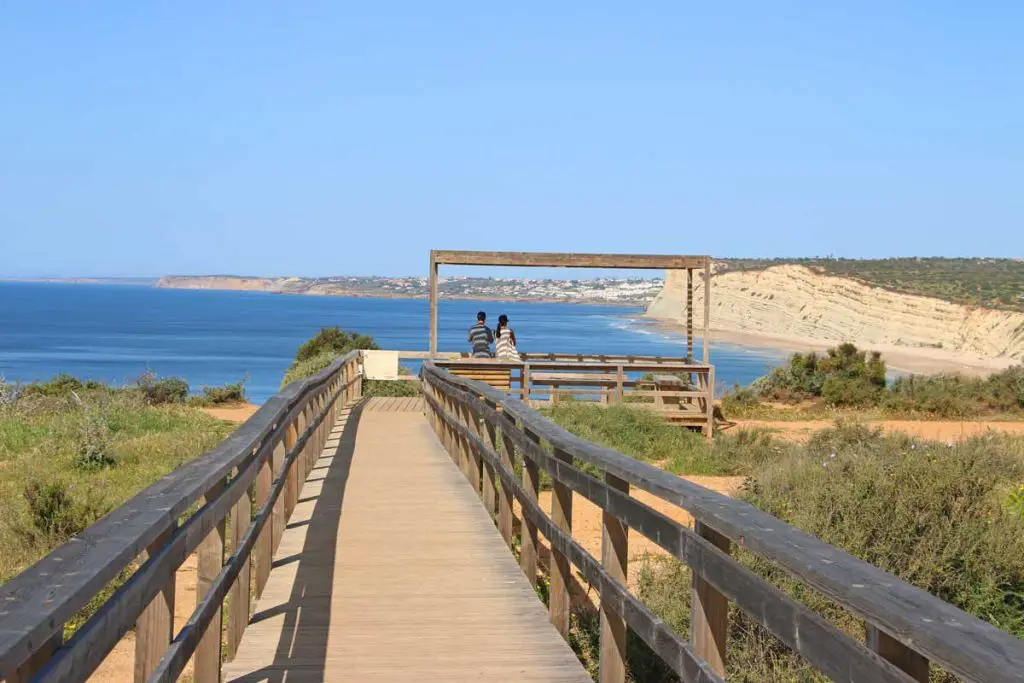 Lagos, a beautiful beach town in southern Portugal is a perfect place for a weekend break in Europe. The town has several beautiful beaches, a charming historical center, and many bars and restaurants.
There are many great things to do in Lagos. Water activities such as surfing and kayaking are very popular here. Meia Praia and Porto de Mos Beach are the best surfing spots in the town. You can rent a board or take a lesson at one of the surf shops. Kayaking along the rugged limestone cliffs stopping at secret beaches and visiting the caves is a fun way to explore the area. Watching dolphins from a boat is another great water activity in Lagos. Dolphins are often seen near the shores. There are several walking routes in and around Lagos with breathtaking views of the coast and beaches. Ponta da Piedade, a picturesque cape with a lighthouse is a not-to-miss place in Lagos. Going out for a drink in Old Town or at Lagos Marina is a great way to finish the day. 
April to June and October are the best months to visit the region when it is nice and warm and there are not too many tourists. July to September are the busiest months if you decide to come during that time it's recommended to book accommodation and activities in advance.
The nearest international airport is in Faro, 90 km away. There is a direct shuttle bus from Faro Airport to Lagos. You can get to Lagos from Lisbon by bus or train, the journey takes 4 hours. Lagos Avenida Hotel is a good place to stay. It's close to the Old Town, the Marina, and the beaches.
Paris, France
Recommended by Esther of Dreams in Paris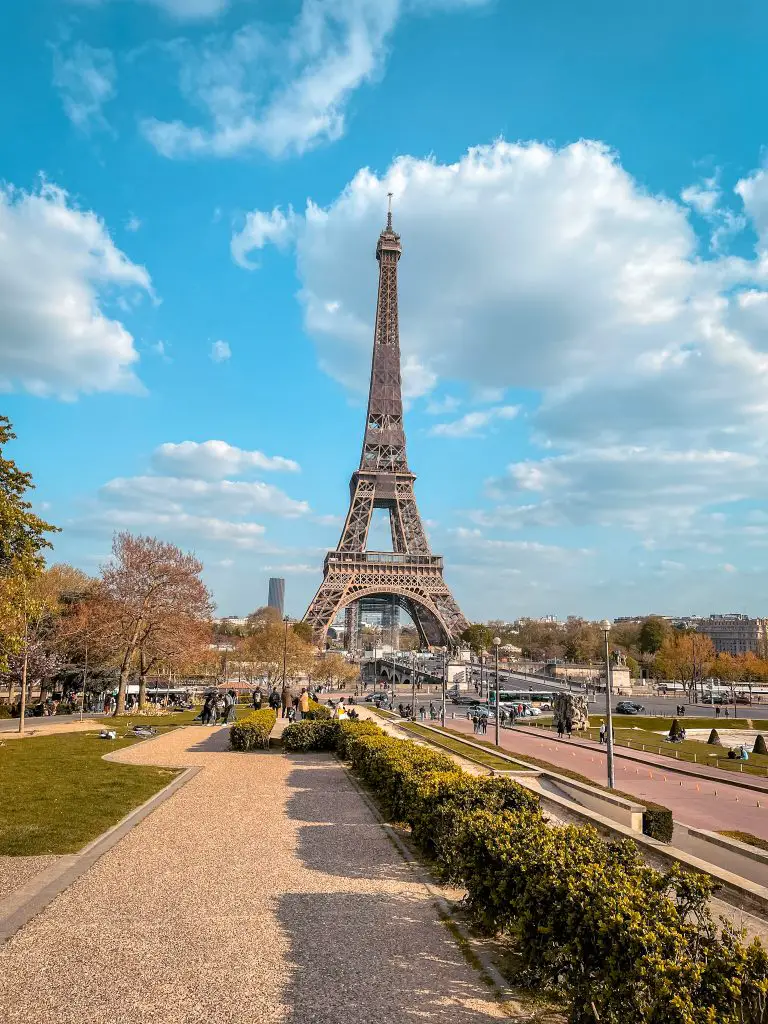 One of the best cities to visit in Europe on a weekend getaway is nonother than Paris, the city of love. Famous for its monuments, sprawling cafes, and bustling cafe culture, spending a weekend in Paris will be fulfilling.
While 2 days in Paris may not be enough to see everything the city offers, it's enough to see the highlights.
Start your visit by seeing the iconic Eiffel Tower up close and later climb to the top to take in the spectacular views of the city.
If you're an art lover, you'll love visiting one of the city's famous museums. From the Louvre museum (which is the most famous art museum in the world) and its famed Mona Lisa painting, Orsay museum (which has the largest collection of impressionist and post-impressionist paintings) to Centre Pompidou for modern and contemporary art! There is a museum in Paris for every kind of traveler. 
You can also spend some time in the Montmartre neighborhood, a bohemian district with a charming village feel that famous fallen artists like Monet, Renoir, Van Gogh, and many others used to call home. Some of the attractions not to miss here include Sacre Coeur, Moulin Ruge, Place de Tertre, and more. 
While this may feel satisfactory, no trip to Paris is complete without taking a sunset cruise on the Seine. From the cruise, you'll see the city's top landmarks like Notre Dame, Les Invalides, Orsay museum, and the Eiffel Tower as they dazzle in the thick of the night.
Not sure when to go on a weekend trip?
Paris is always a good idea and the best time to visit entirely depends on what you want to do. If you're all about Christmas lights and markets but don't mind the cold, then traveling in winter is perfect. Summer is also a great contender as the weather is warm, but it also means crowds everywhere and higher costs.
But if you would like an in-between, spring brings the best of all worlds. The season offers a lot of unique activities like seeing cherry blossoms, the weather is warm and enjoyable, and the crowds haven't yet arrived.
And as for where to stay, Pullman Paris Tour Eiffel will make your Parisian dreams come true. The hotel is close to the Eiffel Tower and has modern rooms with balconies to enjoy a stunning view of the Iron lady.
Athens, Greece
Recommended by PlacesofJuma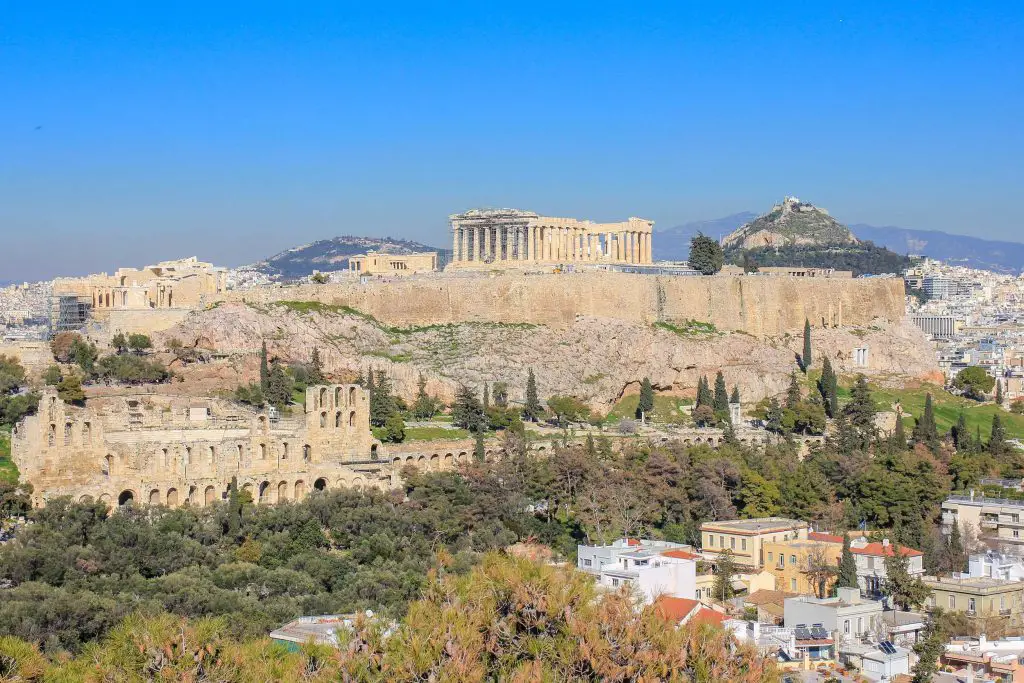 One of the best tips for a weekend break in Europe is definitely Athens in Greece. For that, you can find really cheap flights from nearly anywhere in Europe, the offer of accommodation is phenomenal and also culinary you get your money's worth on the trip. Of course, there are also many great things to do in Athens, enough for a weekend or even for a longer stay!
You should definitely visit the famous Acropolis of Athens. It is the landmark of the city and should not be missing on any trip.
But there is even more. Explore the gorgeous neighborhood of Plaka, the old town of Athens with its colorful townhouses and numerous good restaurants. Not far away is also the Acropolis Museum, a must-see for all history fans. In addition, Athens is home to truly spectacular archaeological sites such as the Roman Agoda, the Ancient Agoda, and the Olympic Stadium.
If you want to combine your weekend trip with shopping, you should visit Ermou Street, a 1.5-kilometer-long promenade with numerous boutiques. Really cool is also the Monastiraki Flea Market with the long bazaar street, where you can find nice and cheap souvenirs.
For a weekend trip, there is a fantastic selection of accommodations. Especially stunning is the Moon & Stars Boutique Hotel with a roof terrace and view of the Acropolis!
Prague, The Czech Republic
Recommended by Ann of The Road Is Life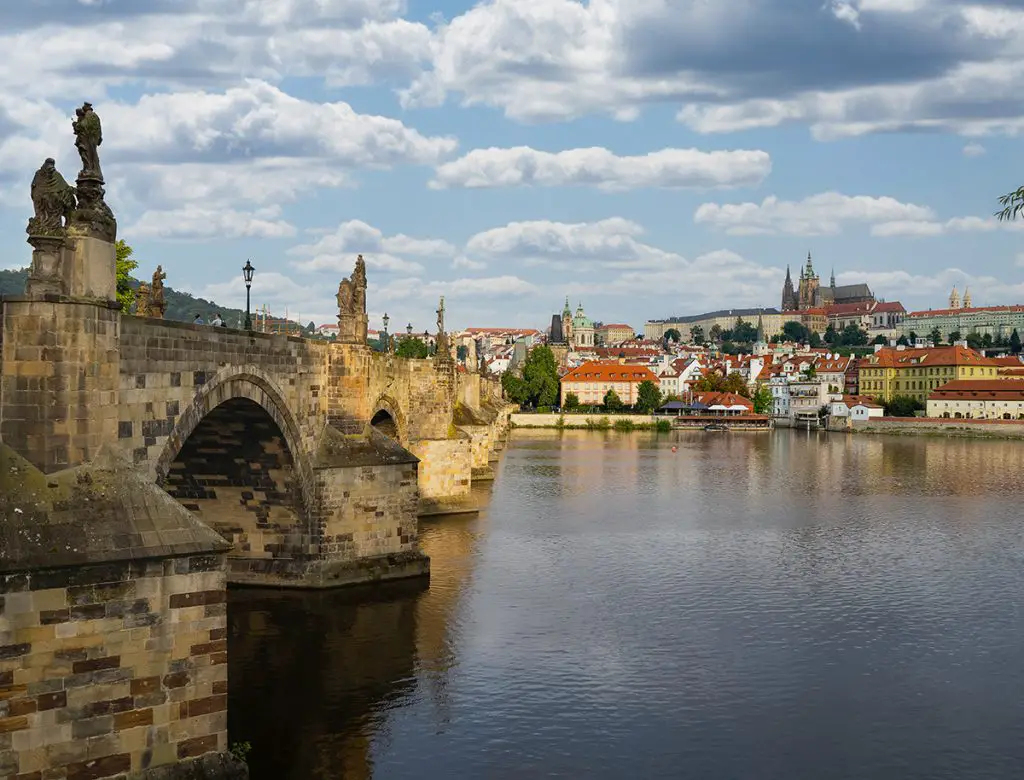 There are many reasons why Prague is considered one of Europe's most popular destinations for a weekend break. With an endless choice of activities, a great nightlife scene, and plenty of fascinating history to discover, Prague has something to suit everyone. Spending two days in Prague is the perfect amount of time to see the city's main highlights.
Prague is a stunning city with an abundance of well-preserved medieval buildings. One of the best things to do in Prague is to simply wander the cobbled streets of the Old Town and take in the charming scenery.
As you stroll through the narrow lanes you will come across beautiful churches, historic bridges, and impressive architecture. Be sure to stop at the Astronomical Clock and the Old Town Square for some great photo opportunities.
The most famous attraction in the city is the Prague Castle complex. Sitting high on a hilltop, this UNESCO-listed castle is made up of a number of historic buildings including the amazing St Vitus Cathedral. The castle is over 1000 years old and is the largest castle complex in the entire world!
You simply cannot visit Prague without taking a walk across the iconic Charles Bridge. This incredible 14th-century bridge is lined with statues and offers some of the best views of the city. Take a cruise on the Vltava River to get a different perspective of Prague and Charles Bridge.
Prague is a very popular city for tourism at all times of the year. For optimal weather and minimal crowds, the best time to visit Prague would be during spring (April-June) or fall (September-October).
When seeking accommodation in Prague, it's best to stay in a central location so you can easily access all of the city's attractions on foot. Located in the heart of Prague's Old Town and housed in a 14th-century building, Hotel Cerny Slon is a great place to stay.
Seville, Spain
Recommended by Milijana of World Travel Connector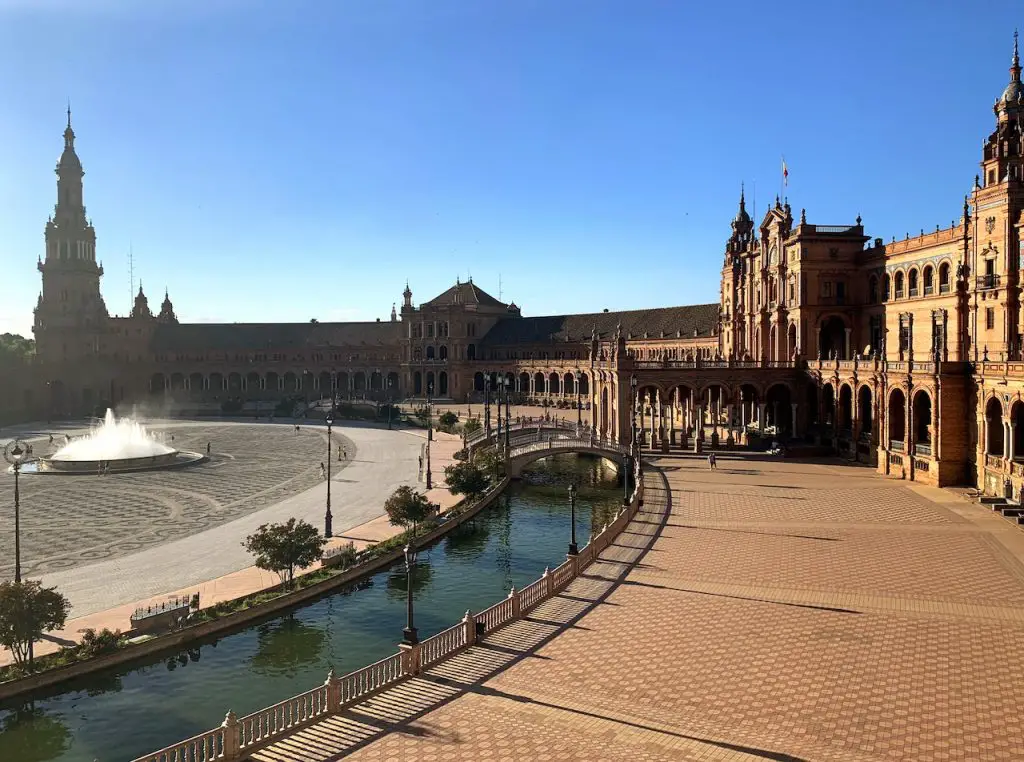 Spectacular Seville is one of the most beautiful and romantic cities in Europe. 
Seville is one of the top weekend getaways in Europe for culture lovers, history fans, romance seekers, gourmands, and hedonists of all kinds. 
The beautiful capital of Andalusia has three UNESCO World Heritage sites: the magnificent Alzacar palace complex, the outstanding Seville Cathedral, and the unique General Archive of the Indies. Of course, touring those marvelous places goes to the top of the list of the best things to do in Seville, Spain. 
But if you want to see one of the most exceptional architectural masterpieces, check out Plaza Espana square! Beautiful Plaza de Espana is one of the most impressive squares in the world, and no visit to Seville is complete without seeing it. 
However, if you seek more romantic activities in Seville, go for a horse-carriage ride! Romance and fun seekers enjoy touring Seville in a horse carriage. Need some more fun in Seville? Book your seat and watch a traditional Flamenco show in Seville. Fun time in Seville is guaranteed! Watching a flamenco show is a must-do in Seville for first-time visitors. 
But if you are a gourmand, you will enjoy Seville tapas bars, and bodegas! Seville has an impressive culinary scene filled with fantastic tapas bars and first-class restaurants. Seville's Barrio Santa Cruz and Triana neighborhoods have some top-rated tapas bars and bodegas in Spain. 
For a perfect stay in Seville, check out the 4-star Hotel Casa del Poeta in the Santa Cruz neighborhood in the historic part of Seville. It is a stunning boutique hotel that offers good value for money. 
London, The United Kingdom
Recommended by Alex and Leah of alexandleahontour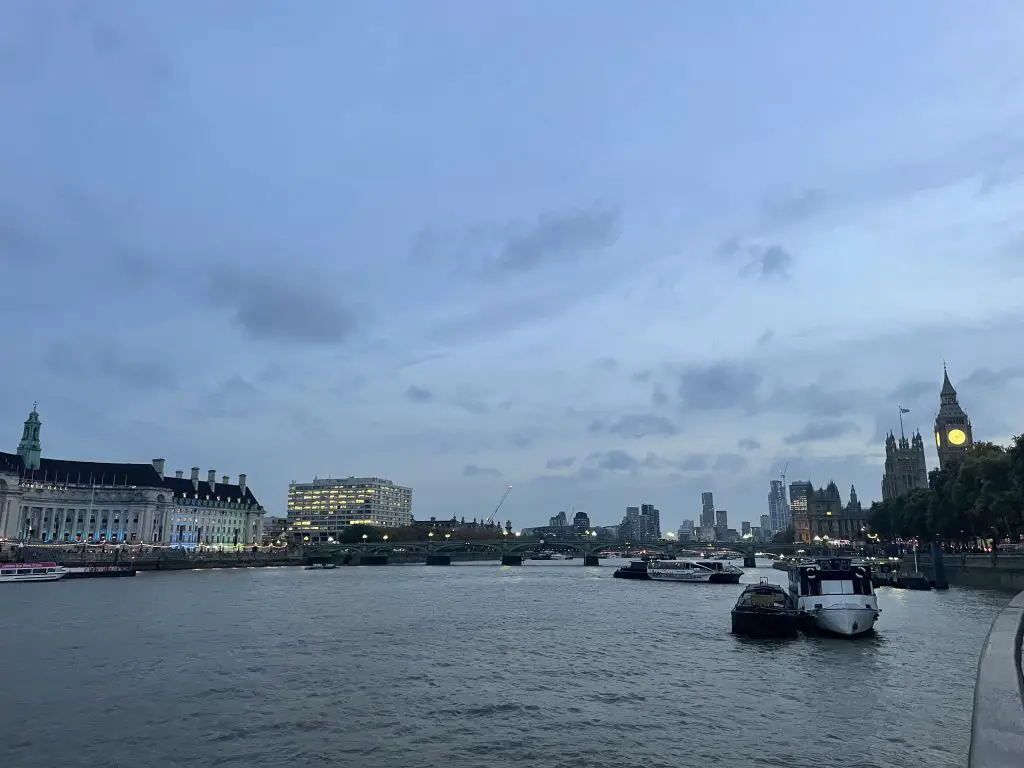 London is without a doubt the best place to visit for a weekend break in Europe. The capital city of the UK is so big that there are absolutely heaps of things to do whatever you fancy. If you're planning a multi-stop trip around Europe, London has to be number one on your list.  
Don't worry about trying to see everything there is to see. People have lived in London for over 20 years and still haven't seen half of what this beautiful city has to offer. 
The best time to visit is either spring or autumn. This way the crowds are far more manageable, you are likely to get some good weather, and hotels/activities aren't as expensive as they're in the crazy summer months.
If you're looking for a place to stay, look no further than H10 Waterloo. The hotel is really close to the transport networks, the staff is super friendly and the place was really clean and well insulated. You can't go wrong staying here. 
No matter where you want to see, London has arguably the best transport network in the world thanks to the London Underground; here you can access the labyrinth which will get you anywhere you need to go cheaply and in a quick time. Make sure to download the London Tube map before visiting.
If you want to see the iconic landmarks of London, head to Westminster and Waterloo where you can see the iconic Houses of Parliament, Big Ben, and the London Eye. All are incredibly easy to visit and a stone's throw from each other. Buckingham Palace is another place to visit if you're into traditional British landmarks. 
Alternatively, London is well-known for its amazing market stalls put together by local businesses and is a MUST visit for a bite to eat. Borough of Camden markets are hugely popular and offer everything you can imagine. 
Like other European cities, London also has a great reputation for great coffee culture. Whilst Soho and Covent Garden are slightly on the expensive side, it is the perfect place to go and watch the world whizz by!
Hallstatt, Austria
Recommended by Jessica of Uprooted Traveler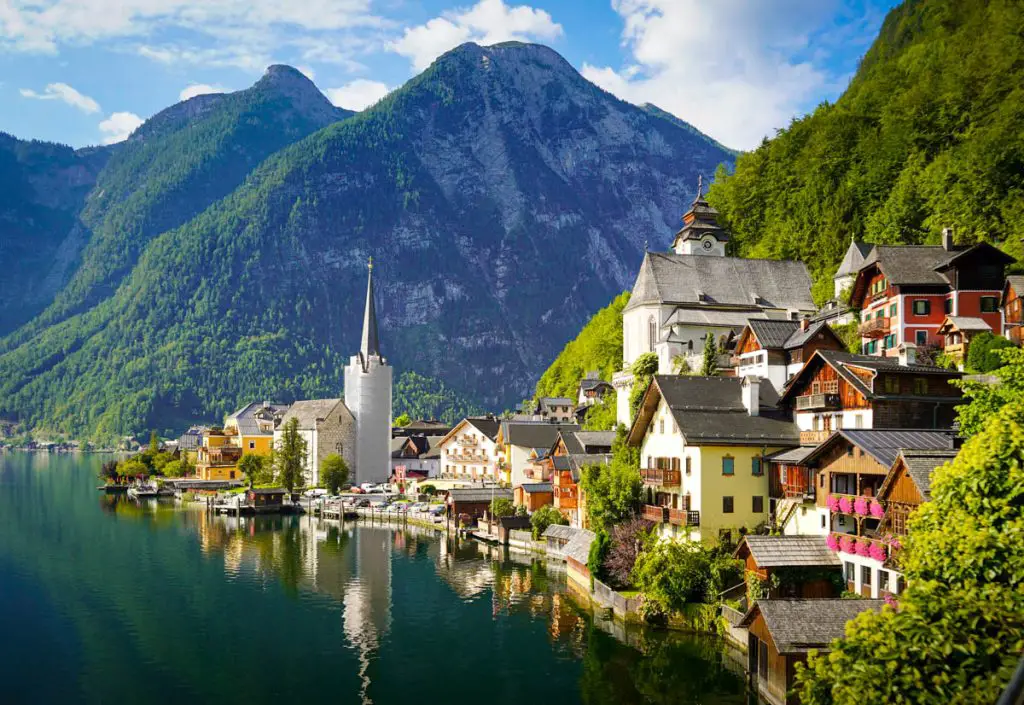 Hallstatt is a fairytale town, tucked away in the Austrian Alps and sitting on the shores of a turquoise lake. Besides its jaw-dropping setting, though, the town is beloved for its colorful gingerbread houses, perched on the slopes of the pine-tree-covered mountains.
One of the most popular things to do in Hallstatt is to stroll around its Old Town, marvel at the adorable houses first hand, and enjoy the spectacular alpine views. For a different perspective of the town, consider renting a canoe or paddle boat in the Old Town and paddle it out into the middle of Lake Hallstatt. Pack a picnic lunch and watch swans gracefully glide through the waters around you.
Depending on what time of year you visit, boating across Lake Hallstatt may be a chilly endeavor, so if you'd like to take in the stellar views of the Alps in the cooler months, head to Dachstein Krippenstein, an adventure park perched high up in the mountains. Here, regardless of the season, you can get up to some kind of epic outdoor adventure, from snowshoeing and ice caves in the wintertime to Via Ferrata in the summer.
Best time to visit: While the weather in Hallstatt is at its peak in the summertime, so is its tourism; this tiny town of 780 residents can see crowds that swell up to 10,000 people per day. If you'd prefer to enjoy this fairytale village in peace, time your visit for the fall or the winter, when the town is just as beautiful, but you'll have its quaint streets to yourself. 
Stay at Seehotel Gruener Baum, a charming historic hotel with balconies directly overlooking the lake and beyond, the towering Alps.
Budapest, Hungary
Recommended by Lucinda of Dual Adventures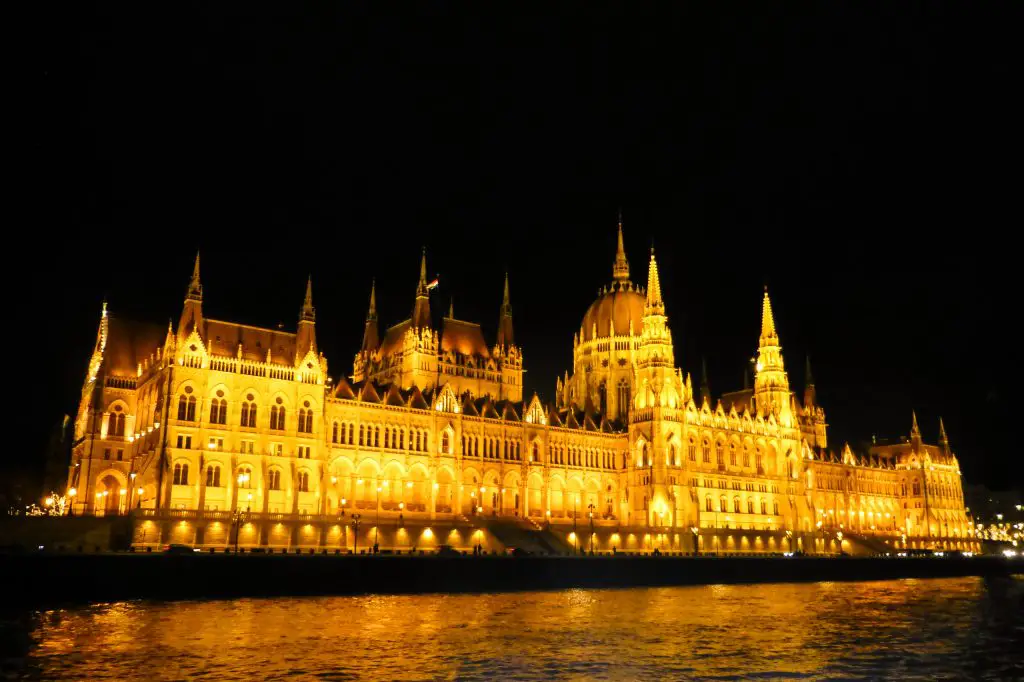 The capital of Hungary, Budapest is the 10th largest city in Europe. If you love beautiful architecture, Budapest is the place to visit.
Top on the list of things to do in Budapest would be to visit the Hungarian Parliament building, beautiful architecture by day and stunning lit up by night. We would recommend seeing the building on foot during the day, where you can take a guided tour if you like. Then by night take a boat cruise along the river Danube to see the Gothic Revival Architecture lit up in all its glory.
Next, you can take a stroll along Budapest's historic Chain Bridge. The 19-century chain bridge allows you to stroll from the 'new' town to the 'old' town – Buda to Pest. This is the city's most famous bridge, so be sure to put it on your things to do and see list.
Lastly, a visit to Szechenyi Baths will help you relax in the busy city of Budapest. The 20th-century Turkish building has everything from spa treatments to saunas and by night-time, it offers raves with unlimited alcohol and live music.
These are just a few of the great things you can do in Budapest but there is so much more to be explored.
Depending on the type of trip you are looking for, Budapest is perfect for different seasons. In the spring months, Budapest is less busy making it easier to get around and see as much as you like. The summer months bring in more tourists, but it is also the best time for events and festivals. 
But Budapest is also magical at Christmas time, although cold. The city has traditional Christmas markets and lit-up buildings that dance to the sound of Christmas carols. Oh, and don't forget to try a traditional Chimney cake (Kurtoskalacs), that's a must!
Residence Baron Hotel is in the perfect location to explore The city of Budapest, right across the road from The Chain Bridge, with a hop on hop off bus stop just around the corner, the 'city' is your oyster!
Riga, Latvia
Recommended by The Professional Traveller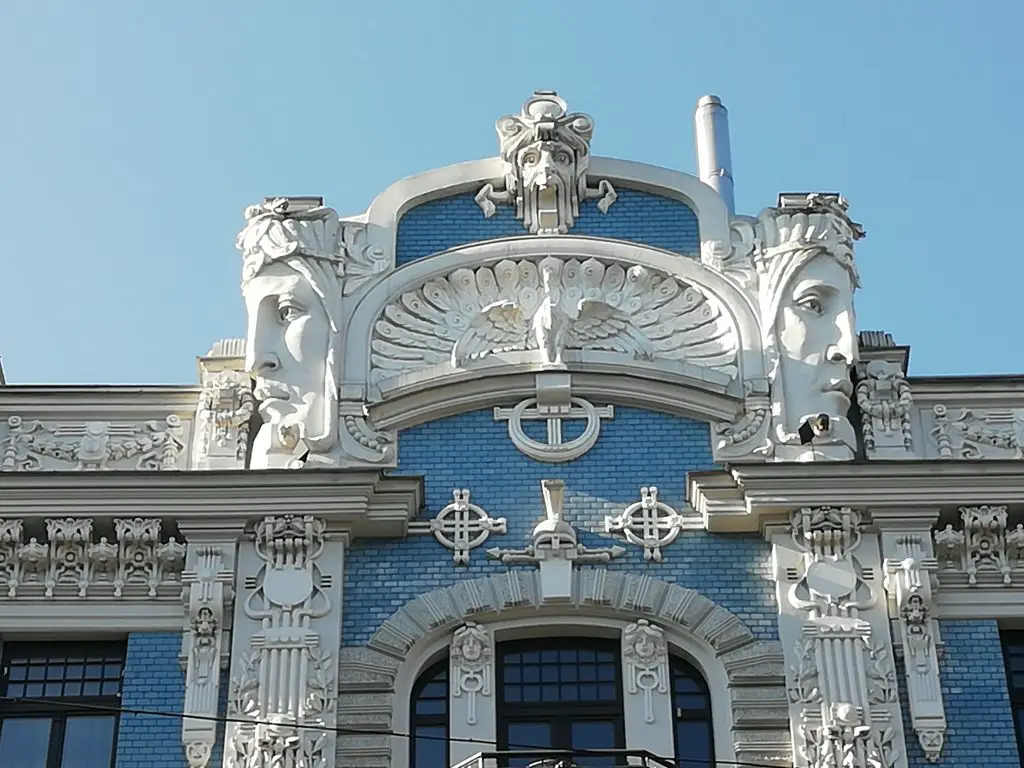 Looking for an easy to reach great value destination with lots to do? Then check out Riga, the capital of Latvia. It is a friendly, fun city with plenty to do – infact a weekend might not be long enough.
Here are 3 things not to miss when you visit:
The Food Market – Housed in 5 huge old wartime hangars Riga's food market is the largest in Europe. It's very well used by locals and there are plenty of small cafes there to try local delights too.
River Boat Trip – Glide through the centre of Riga on a vintage steam boat and enjoy a new perspective on the city. This trip lasts around 1 hour and it goes right under the food market too.
Art Nouvea District – Check out amazing architecture with lots of beautiful details. This district is easy to explore on foot yourself. There are also guided tours available.
If you want to stay right beside the old town and river check out the Wellton Riga Hotel & Spa. It is also close to the river and railway station. As it name implies it has great spa facilities too.
Riga is a fantastic destination for a city break. It is great to visit any time of the year, including winter when there is a wonderful Christmas market.
---
Travel tips and tricks:
I highly recommend trying these tools for yourself – not only will you save money, but you'll also create memories that last a lifetime. Happy travels!
---