Some of the links in this post are affiliate links. This means if you click on the link and purchase the item, I will receive an affiliate commission at no extra cost to you. All opinions remain my own.
Imagine reading a great review of a product that you would want to buy. There are pictures, pros and cons and the information is helpful for you to decide to buy that product. Would you like to know that the author of the review will receive a commission if you buy the product? Would that affect your thoughts about the glowing review?
Enter Federal Trade Commission's (FTC) Endorsement Guides. These guidelines require bloggers to disclose affiliate links in their posts so that the readers would know that blogger will receive a commission if a reader makes a purchase.
If a blogger doesn't disclose to their audience that he is getting commission / free product sample / any other kind of reward in exchange for the promotion of a product, it is considered as a deception.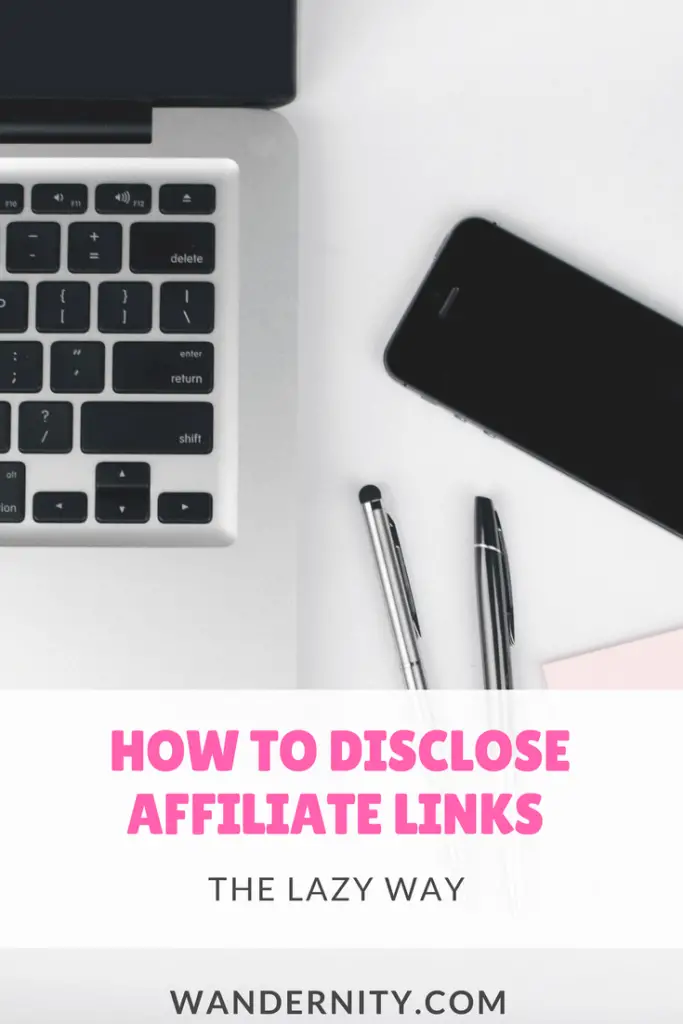 Affiliate disclosure statement
Affiliate disclosure statement is something that you may have seen on a lot of blogs and never given much thought to it. However, if you are blogging in a serious way, you will understand that the practice of disclosing your relationship with the product that you promote ensures fair business practices. All fellow bloggers must disclose their affiliate links as well, and all of your audience can make informed decisions about the future purchases.
There are several rules on how to add affiliate disclosure statements it correctly.
Frequent
Disclosure statements must be placed on any post on a blog or in social media, where a product is promoted, from which the blogger will get a compensation. So if you recommend an online course on your blog to your readers, a disclosure statement must be on a page. And if you share a pin on Pinterest that leads to a product with your affiliate link, at least #ad should be added to the description.
Clear
It must be immediately clear that you may receive compensation for your review or rating. You should write in simple terms that are understandable for your audience.
Conspicuous
The disclosure must be placed in a way that is easy to see, preferably at the top of the page. The text size should be at least the same as the main text of the page. The color should be contrasting with the background so that it would be easy to read.
Require no action
You should not hide the disclosure behind a link. Your audience shouldn't have to make an extra click to see that you will receive a commission if they buy a product recommended by you.
Affiliate disclosure examples
You can easily find an example of my statement at the top of this post. And here are some affiliate disclosure statements from other bloggers. Not all of them are ideal and corresponding to FTC guidelines, but these may be an inspiration to you when you will create your own disclosure statement:
We are a professional review site that receives compensation from the companies whose products we review. We test each product thoroughly and give high marks to only the very best. We are independently owned and the opinions expressed here are our own.
This post contains affiliate links, to find out more information, please read my disclaimer (link to a disclaimer page).
Please note that this post contains affiliate links and any sales made through such links will reward me a small commission – at no extra cost for you. That's just the beauty of affiliate marketing that I'm going to discuss in more depth below!
This post contains affiliate links. See affiliate disclaimer here (link).
THIS POST MAY CONTAIN AFFILIATE LINKS. PLEASE READ MY DISCLOSURE (link) FOR MORE INFO.
How to add affiliate disclosure to all your WordPress blog posts automatically
A few days ago I got a scary e-mail reminder from one of the companies whose products I have promoted on my blog. It said that there absolutely must be a disclosure statement on each post where I have added an affiliate link. And I really didn't want to go through all of my old posts to check, if I had done it.
So I searched for an automatic solution. There is a WordPress affiliate disclosure plugin, which adds affiliate disclosure statement automatically to all of the posts in a blog.
Do all of my posts have affiliate links in them? Probably not. But I don't want to risk it in case I forget to add the statement in a post which actually contains an affiliate link.
Here are the steps to installing the plugin:
Click on Plugins -> Add new in your WordPress navigation.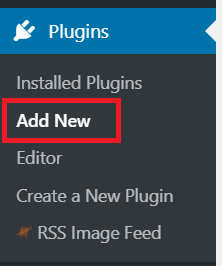 2. Search for "FMTC Affiliate Disclosure" and install it. After installation, activate the plugin.

3. After the plugin is activated, find it in the list of installed plugins and click on "Settings".
4. In the opened page of settings write your own affiliate disclosure statement and save changes.
Congratulations! Now you have an affiliate disclosure statement on all of your posts. It is visible clearly both on a desktop and mobile devices. And it is formatted according to your blog theme.
Your turn
What other routine formalities of blogging would you like to automate? Which are your favorite WordPress plugins?