Some of the links in this post are affiliate links. This means if you click on the link and purchase the item, I will receive an affiliate commission at no extra cost to you. All opinions remain my own.
Finally, it has happened! I have made my first affiliate sale. My earnings are $7.60, and now I know that making money online is possible. And the good thing is that I have learned from here how to repeat this process over and over again.
And the best part? I was on a vacation in Sweden, while it happened. This was passive income at its best.
Do you want to know how to make a Pinterest affiliate sale as well? Then read on about my experience and tips.
What is affiliate marketing
Affiliate marketing is a simple strategy that a lot of shops and services use. This is also a way how bloggers can write about the tools and products that they use and love, and get a monetary reward in the process.
Here is a very simplified example, which is similar to how many affiliate products work.
Imagine, you have created an e-book. You want to earn around $12 from each sale and want to make the most sales possible. So you decide to sell the ebook for $20 and offer $8 to anyone who recommends the e-book to a buyer.
With each recommendation that ends with a purchase, the person who has advertised the product or service receives a reward for their effort. And this monetary reward from affiliate sales is how many bloggers make money online.
And this system is helpful for the buyers as well. The final price of the product does not change for them even if the purchase has been made through an affiliated recommender. But as a bonus, the buyers oftentimes get a review or a tutorial on how the product can be used.
I have been reading a lot of blogs and books about making money online, and this book spiked my interest. It is about affiliate marketing on Pinterest, which was perfect for me. You see, my blog is still growing and I don't have a huge audience here.
However, Pinterest is an entirely different deal. You don't have to have thousands of followers to start earning money with the affiliate sales on Pinterest. In the book, you'll see, how Pinterest works more like a search engine, and less like a social network. Check it out now for yourself!
My exact steps for making my first affiliate sale
There are some books that give guidance on how to make the first affiliate sale in 24 hours. It sounds so nice, but it wasn't so in my case. It took a bit longer. Or to be precise – much longer. Let's see a screenshot from SendOwl, which is a service that manages affiliate sales in this case:

According to my calculations, my first sale took me around 3 months. The good news is – I wasn't working on it at all, so for a determined person this might take a lot less.
So how does this magic of setting up and forgetting about the sales works? Here are the steps:
In Pinterest I created my profile in a way that gets more followers so that my pins are displayed to more people;
I signed up for the affiliate program of this e-book (you can find detailed instructions on the frequently asked questions about the book);
The author had prepared some images that could be used for Pinterest, so I pinned them to my boards. Tip: don't forget to disclose that you will earn an affiliate commission if a purchase is made through this pin, I usually add a tag #affiliate to do this);
Here are some tips for creating pins that get clicked (if you don't already have them made by the product owner);
And that's it. Pinterest has lead 552 people to the landing page of the book, and one of the people has made a purchase. And as a result, I have earned $7.60.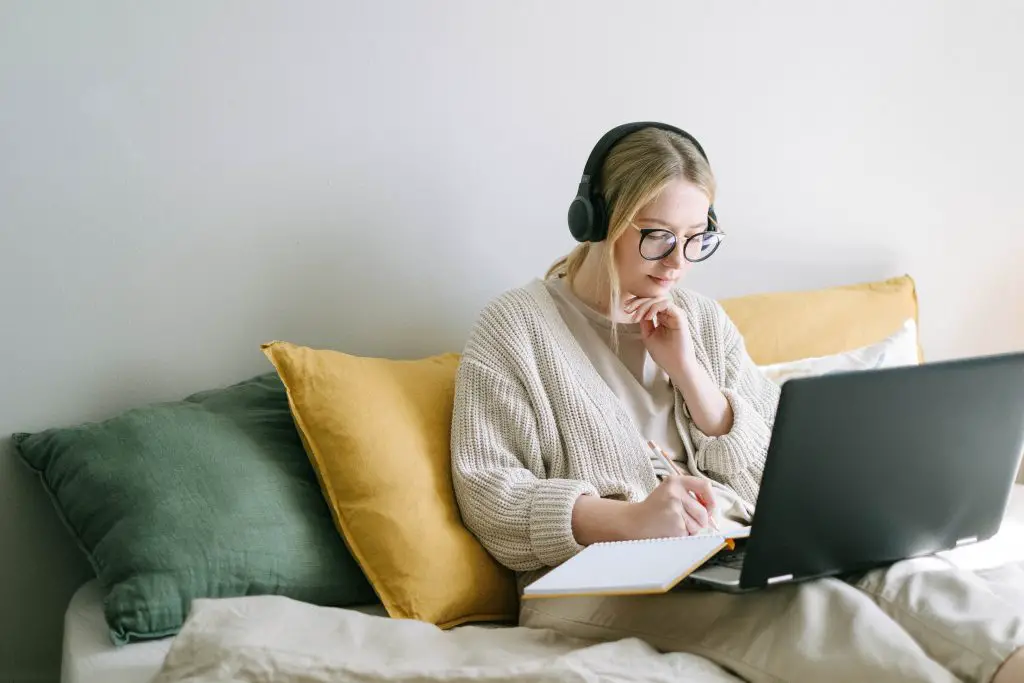 Tools that can help you to make a sale faster
Tailwind is a scheduling tool for Pinterest. To drive more people to your pins, you have to be active and pin constantly. You can even join multiple Pinterest group boards and add the affiliate pins there. Tailwind comes to help here, as it can automate the pinning, distribute it to several times a day and even give an opportunity to get your pins added to Pinterest by other people to their followers. Try Tailwind's free trial of 200 pins today!
Canva is a free tool that makes creating Pinterest graphics a fun and easy experience. Who says you can't create several images of your own leading to the affiliate products that you want to recommend to others? I like to create designs specifically for Pinterest, as it is a big visual search engine. If you are interested in other Pinterest tips and tricks, you can read more here.
Unsplash offers free images that you can use to create Pinterest graphics. So there is no need to pay for stock photos if you are just starting out.
Your turn
Have you tried affiliate marketing? If yes, what kind of products have you recommended to others?