Some of the links in this post are affiliate links. This means if you click on the link and purchase the item, I will receive an affiliate commission at no extra cost to you. All opinions remain my own.
ARE YOU TRAVELING TO BALI AND WANT TO BE PREPARED?
Then you are in the right place because I cover the things to know before going to Bali in this post.
I have spent several weeks in Bali and know firsthand that traveling to the other side of the world can be a bit overwhelming.
But don't worry!
Bali has become a world-famous destination due to its stunning beauty, instagrammable nature, and English-friendly hotels and cafes. It's the best destination if you want something exotic yet familiar. And there are many more reasons for visiting Bali.
Here is a list of things to know before traveling to Bali so that you won't be caught off-guard on your trip.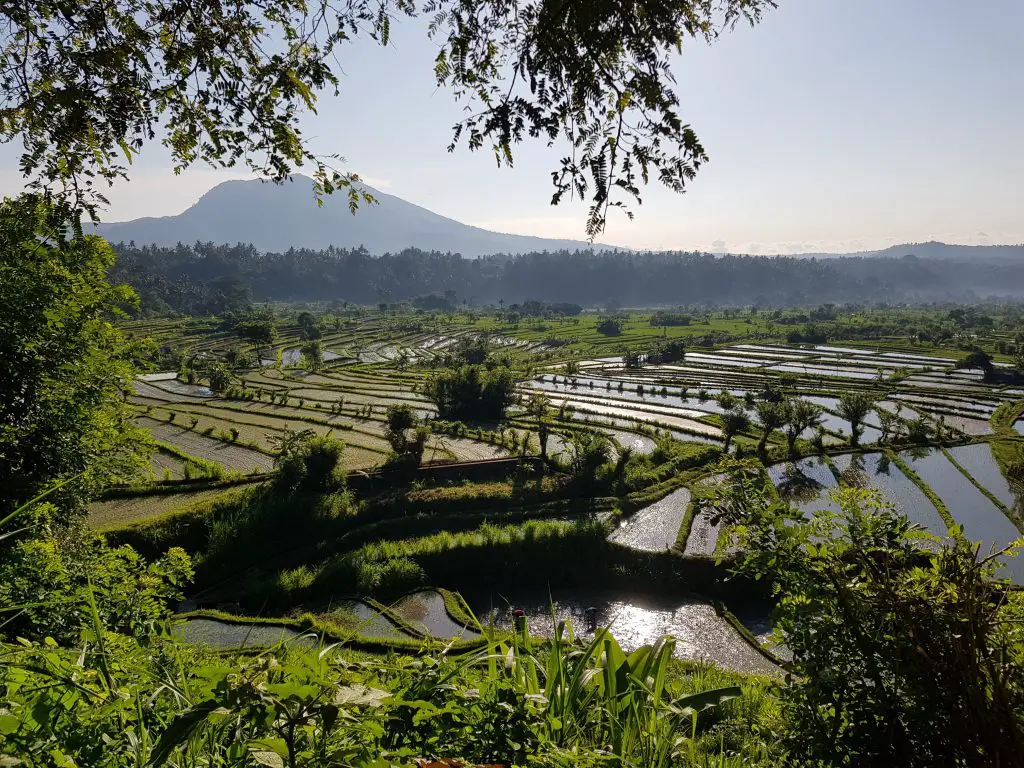 There are other rice terraces in Bali than the well-known Tegallalang
As you may have noticed while looking at the photos of Bali one of the main background themes is rice terraces. They are so fresh and green, and quite different from the landscapes Americans and Europeans are used to.
You will be tempted to take a lot of photos of the magnificent rice fields. They are magical during the sunrise waking for the day. Rice fields look stunning when there is a volcano in the background. You may notice that the locals now have a business not only of growing rice but also of building swings and photo-taking places with a lush green background of the terraces.
One thing to know about the terraces is that in Bali there are many that are stunning. Probably the most famous is the Tegallalang, but you can find quite beautiful rice terraces by just exploring the island. The more rural ones can be just as beautiful but without the backdrop of a city and without standing in the tourist queues. Check out this list of other stunning rice terraces in Bali.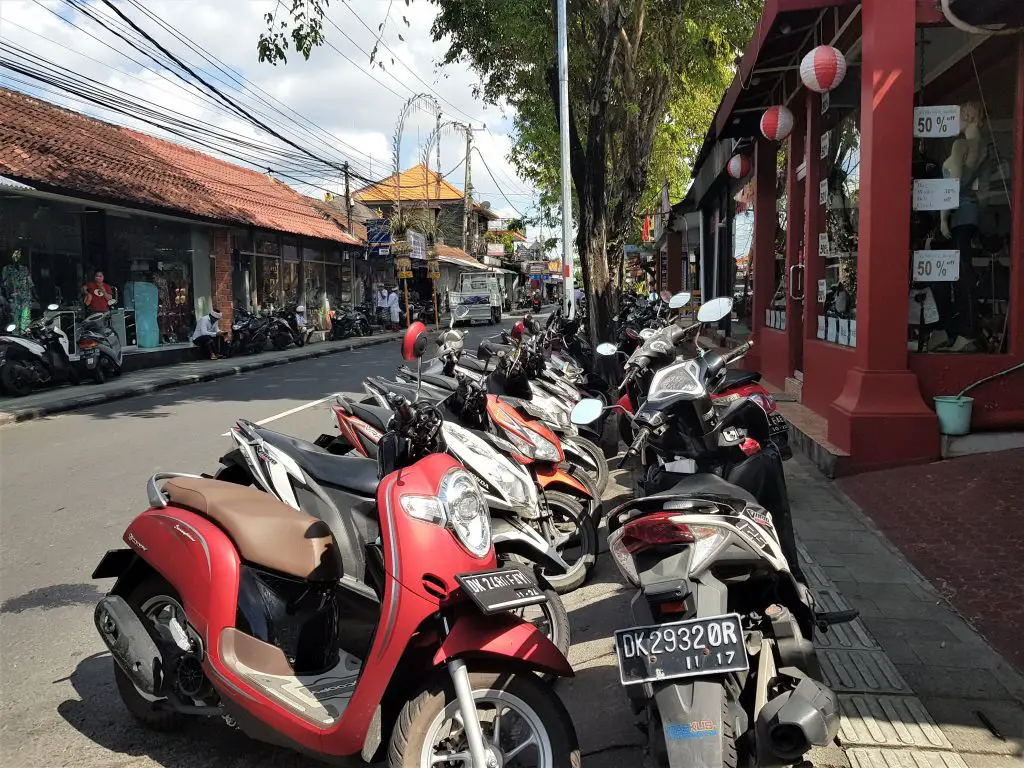 Driving on the left side
Driving on the roads in Bali happens on the left side. The locals usually use scooters to get around and you should try them as well.
Don't be intimidated by traffic. There are A LOT of scooters on the streets in any city. And they all are kind of flowing in a stream of traffic. It might look a bit terrifying in the beginning. But if you try driving a scooter in less busy streets you'll quickly get better at driving them.
And sometimes it might even seem that being on a scooter is safer than going somewhere on foot as the sidewalks generally are quite terrible.
Renting a scooter in Bali might be one of the easiest and cheapest ways to get around. It gives you the freedom to explore the surroundings beyond your hotel and the nearest pub. With a scooter, you might go to a beach, find a waterfall off the beaten path, or drive up in the mountains to see Bali from above.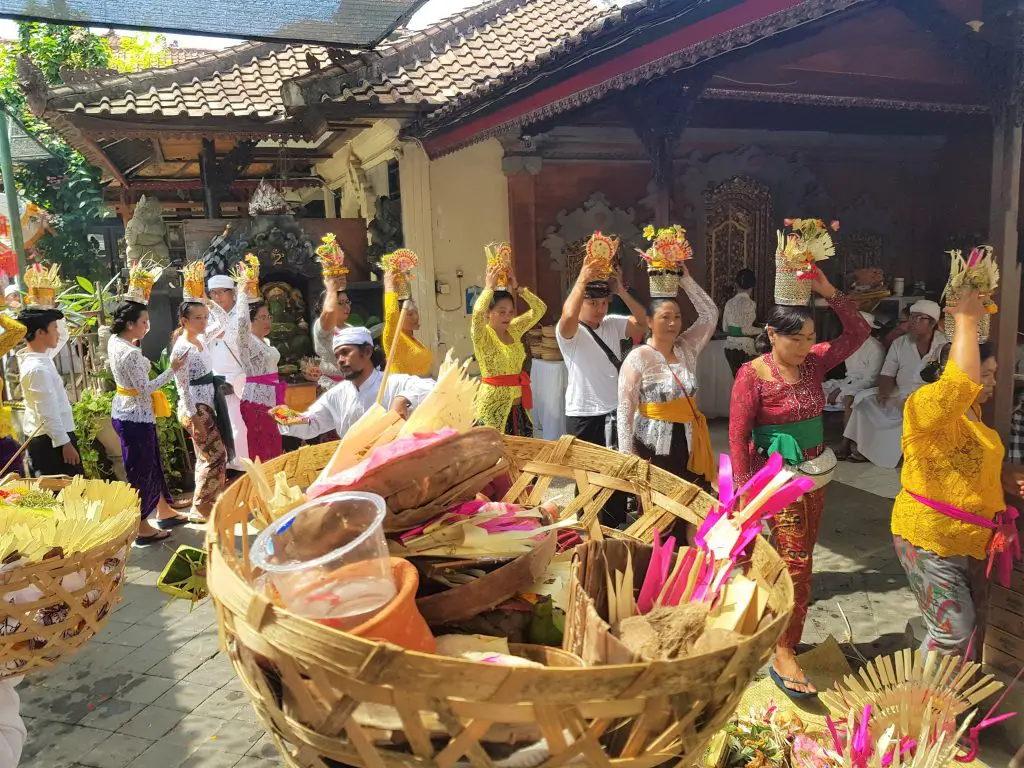 People are very nice
The Balinese people are really nice and friendly. The main religion practiced in Bali is Balinese Hinduism and it is reflected in everyday life.
When you are walking on a street you may notice Canang sari offerings which are made daily to thank the Sang Hyang Widhi Wasa God in praise and prayer. There are many temples and sculptures of different Gods in cities and outside of them. You may notice people wearing traditional clothes in vivid colors as they go to some religious events.
If you want to say "thanks" in Balinese, say "suksma". People will be thrilled that you have shown them gratitude and respect. Check out here how to say Thank You in other languages. Might be helpful in your travel.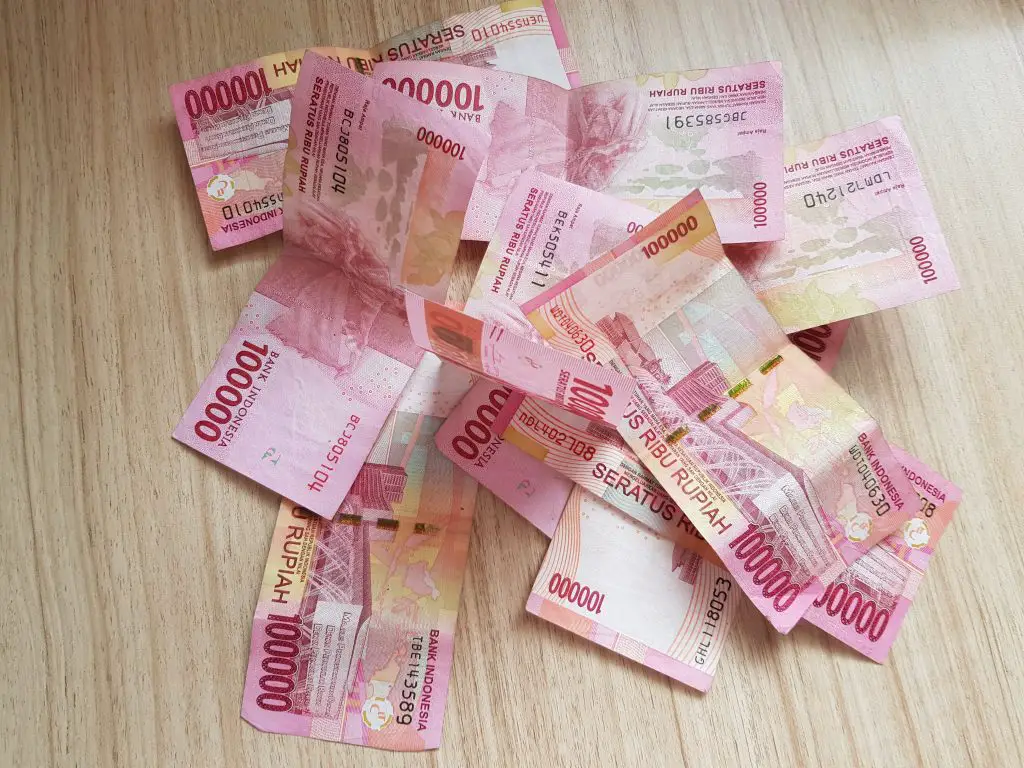 You will need some cash
The currency in Indonesia is the rupiah. At the moment of writing this, 10,000 rupiah is 0.71 USD. So be prepared to expect big numbers when you have to pay for anything.
In many places like hotels, restaurants, and shops, it's possible to pay with a card. However, there are many places that take cash only.
One of the best ways to get the local currency while traveling is to have a travel card that allows taking out money in the local currency at ATMs. My favorite card is Revolut as it is free and allows me to take around 200 USD in the local currency without any fees.
It's more than enough for the small things that will require cash. If you plan to pay everywhere with a card and plan your visit to be around two weeks long you probably won't have a need for more cash.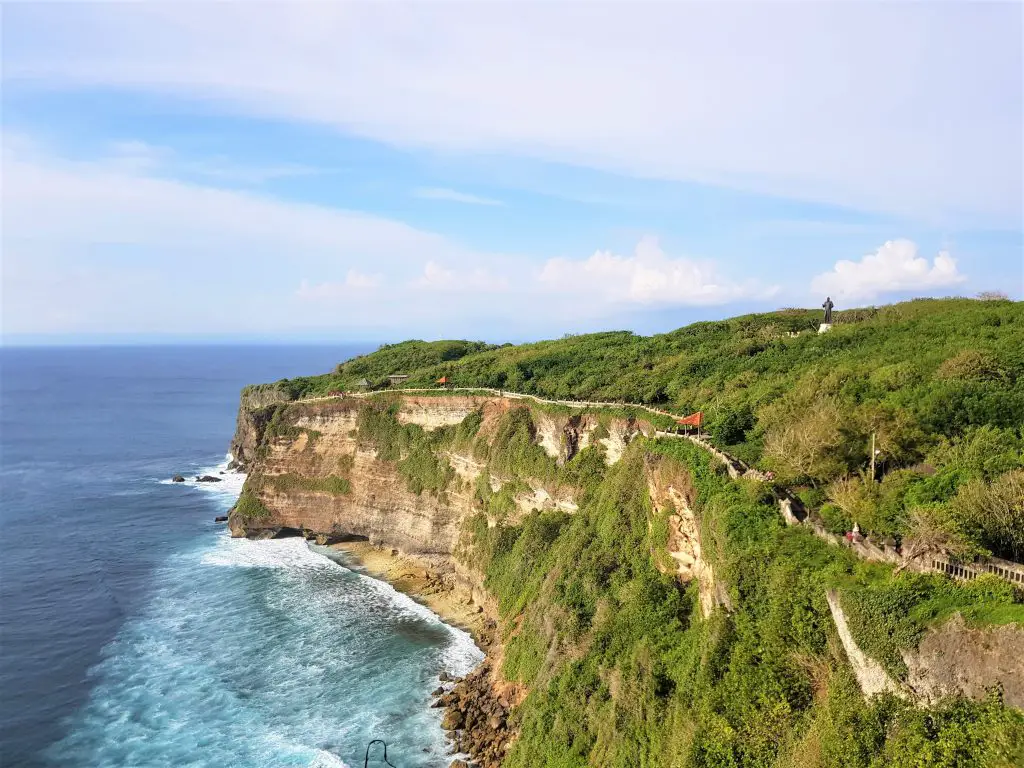 Driving small distances takes a long time
When you look at Bali on the map it doesn't seem that big. Sure, it's not a small island by any means, but it's like 120 kilometers from north to south. So you would imagine that you can reach any point on the island in around an hour, right?
Wrong.
Even small distances can take a long time to reach by driving a car or a scooter. It's due to the constant traffic, many inhabited places, tiny streets, and probably other reasons.
So if you plan to go anywhere check a map that offers some driving time calculations beforehand. For example, now I can see on the map that driving from Denpasar to Ubud would take me 44 minutes even though the two cities are located only around 22 kilometers apart.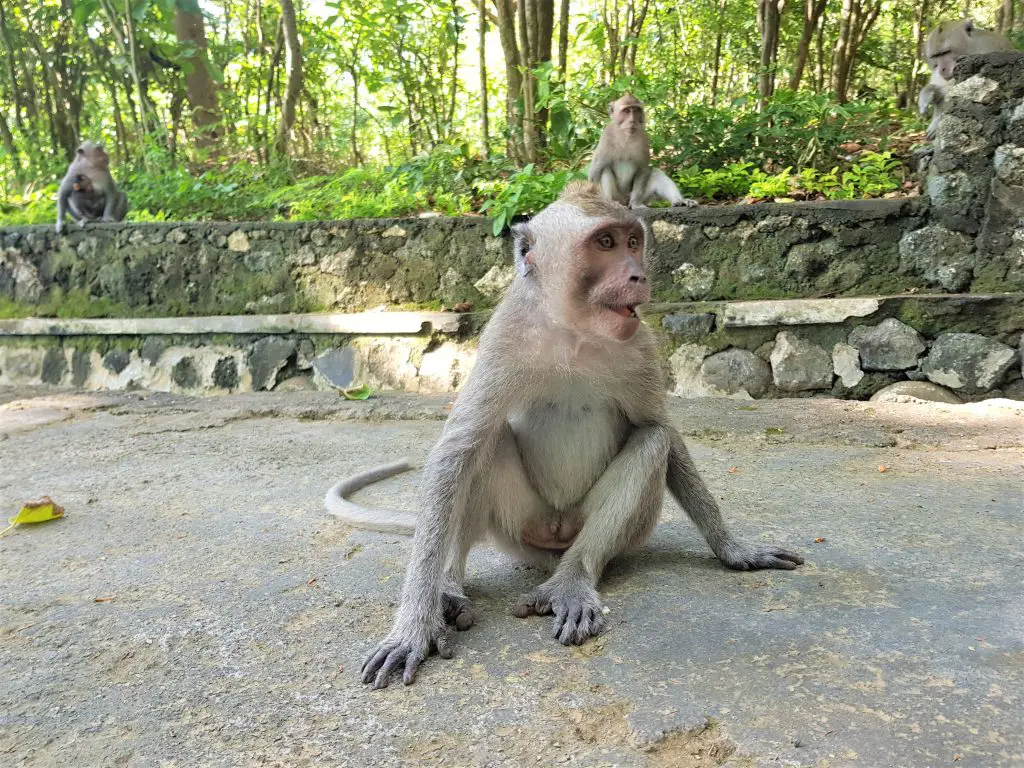 Monkeys are mean
In Bali, you will encounter monkeys in many temples, parks, and maybe even on the street. But don't be fooled by their cute looks and human-like movements.
Monkeys usually don't like when you go near them (unless they come to you themselves). And they especially don't like it when you try to touch their children. Monkeys can bite and show their aggressiveness in other ways.
So don't be that tourist who troubles the local monkeys in an attempt to get a nice photo.
Be respectful and keep your distance. And be careful if the monkeys actually choose to come to you. They might have ulterior motives.
There are many tourists who end up chasing after a monkey who has just stolen their glasses or phones. And on many occasions, these things might break in the process. So it's better just to leave the monkeys alone.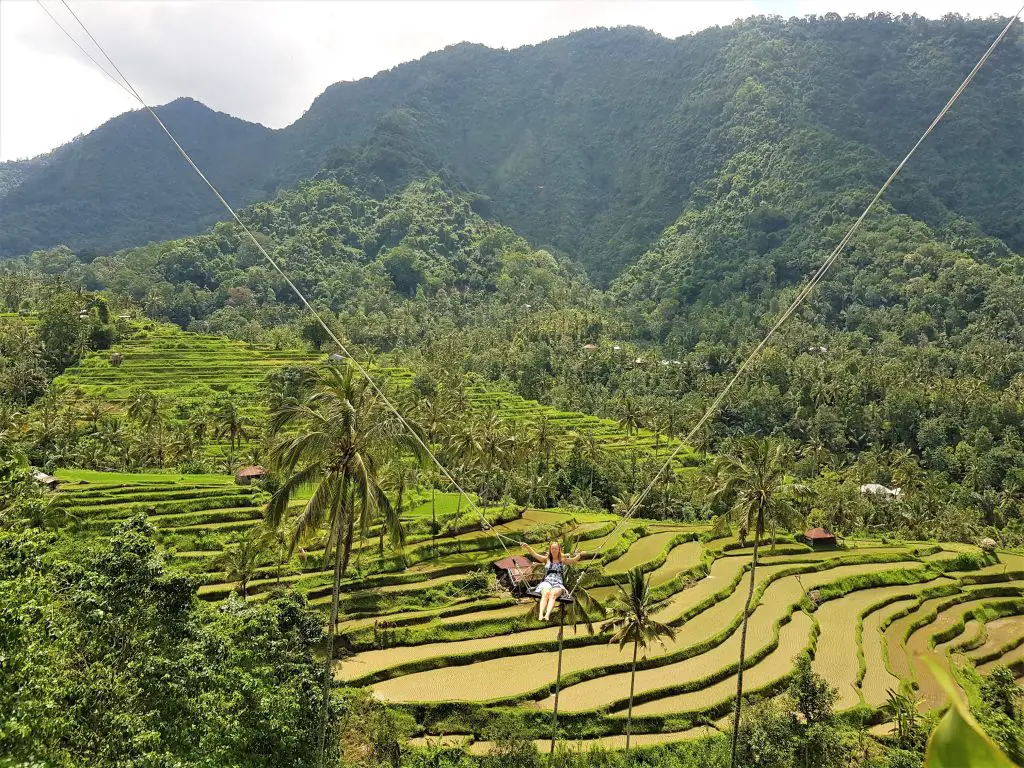 Hidden waterfalls and off-the-beaten-path swings usually cost money
Bali has a lot of lesser-known waterfalls, cute swings with amazing views, lush rice terraces, and other hidden gems that might interest anyone who visits the island.
It's truly a shame that many tourists just go to Bali and never leave their water-front hotels. There is so much to see and explore on the island, and hidden gems are all over the island.
And the locals have learned what the tourists like. A hidden canyon? A swing with a panorama view of lakes and volcanos? They can show you where to find these treasures. For a small fee.
Tourists often have comments about this kind of fee for visiting anything worth seeing. These fees are one of the reasons why you need to keep some cash on you when you are exploring the island.
But the fees are usually quite low. If you have paid hundreds of dollars on the plane tickets it won't hurt you to pay a dollar or two to support the locals. So I don't mind giving some money to see something that many other tourists haven't seen.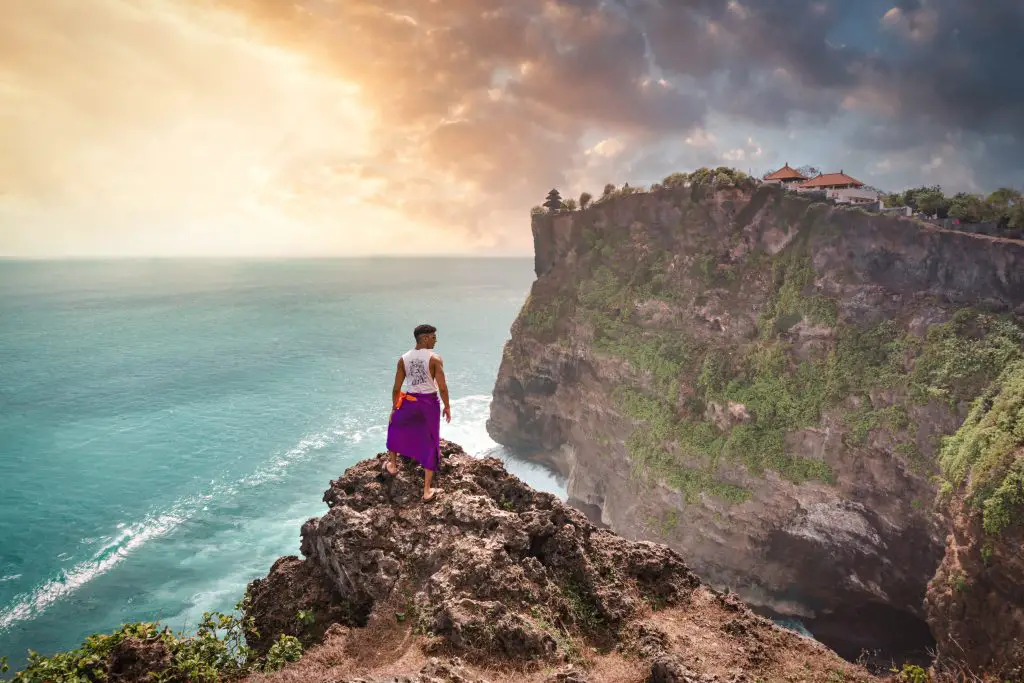 You need to cover yourself in many temples
When you visit a Balinese temple it is expected that you cover your shoulders and upper arms. In some temples, it is necessary to wear sarongs to cover the legs below the knee. Usually wearing flip-flops is fine.
So be prepared to visit a temple. Take a long-sleeved T-shirt and a sarong with you. Check out here other things you should pack when traveling to Bali. If you don't have one it's usually possible to rent one near the entrance of a temple.
But as a sarong makes a nice souvenir you might want to consider buying one at the beginning of your visit to Bali.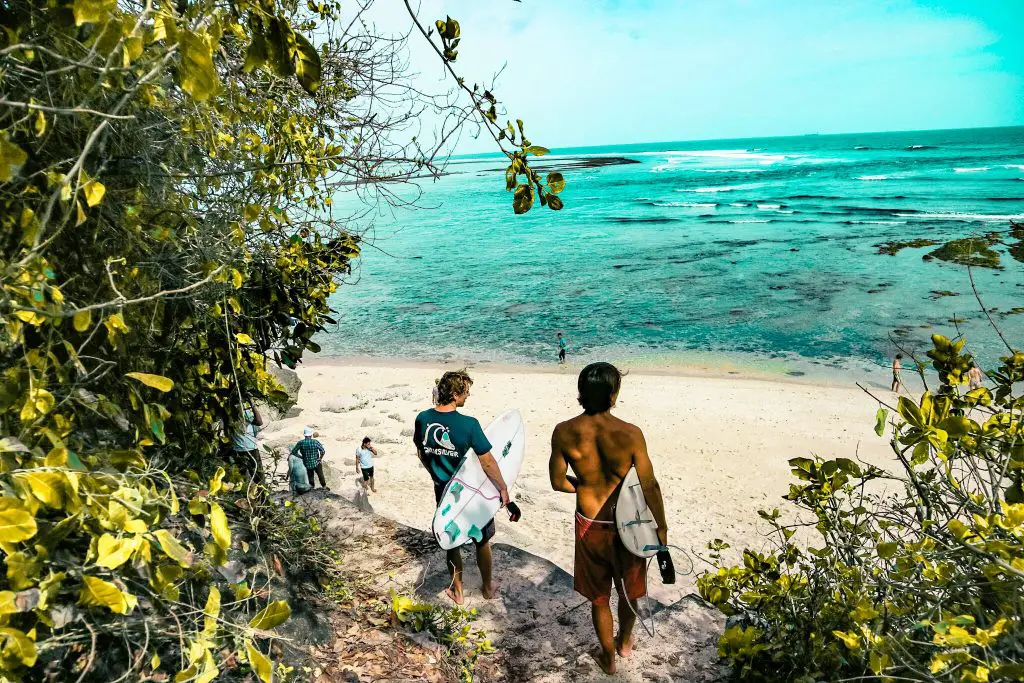 Surfing is harder than it looks like
Many YouTube videos of Bali showcase the magnificent waves and the surfers who are riding them all day long. The water is in a beautiful blue color, a nice breeze swings the palm trees, and the surfing activity seems like a nice new skill to try out during your vacation.
On many beaches, it's possible to rent a surfboard. If you don't have any experience, for around $20 you can get an instructor for an hour.
But be prepared.
If you don't have any prior experience, much of the first training will be you getting on the board, riding a wave for a little bit, falling down, and getting back to your instructor.
It might not sound that hard, but remember that you have to bring your board with you and the water creates resistance.
So if you want to try out surfing – good for you! Just keep in mind that it might tire you out so much that you will need a nap afterward.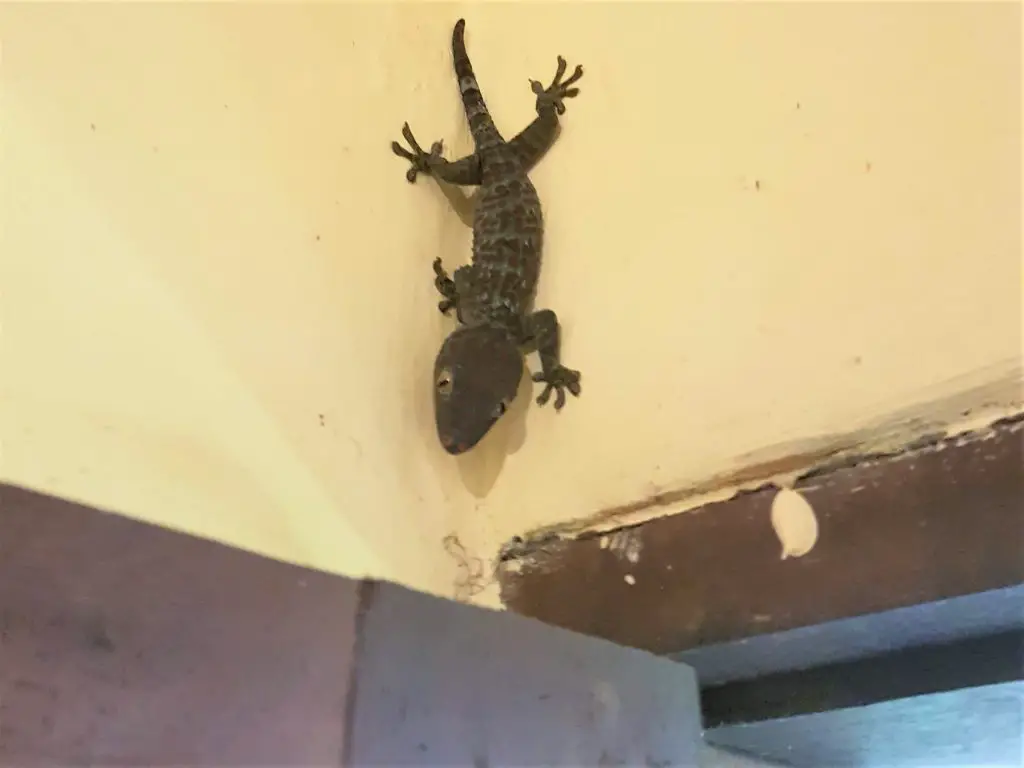 Don't be surprised to find a gecko in your shower
Geckos are small lizards that sound exactly like someone saying "Gecko". They are quite common in Bali and you might encounter them on trees, walls, near a pool, or anywhere else you might not expect.
As many showers in Bali have an open wall or window there is a good chance that a gecko might come to visit you there.
But don't be afraid. Geckos are not dangerous or poisonous. They can bite if they are stressed out, but they will be more afraid of you than you will be of them. Just give them space and they will run away from you.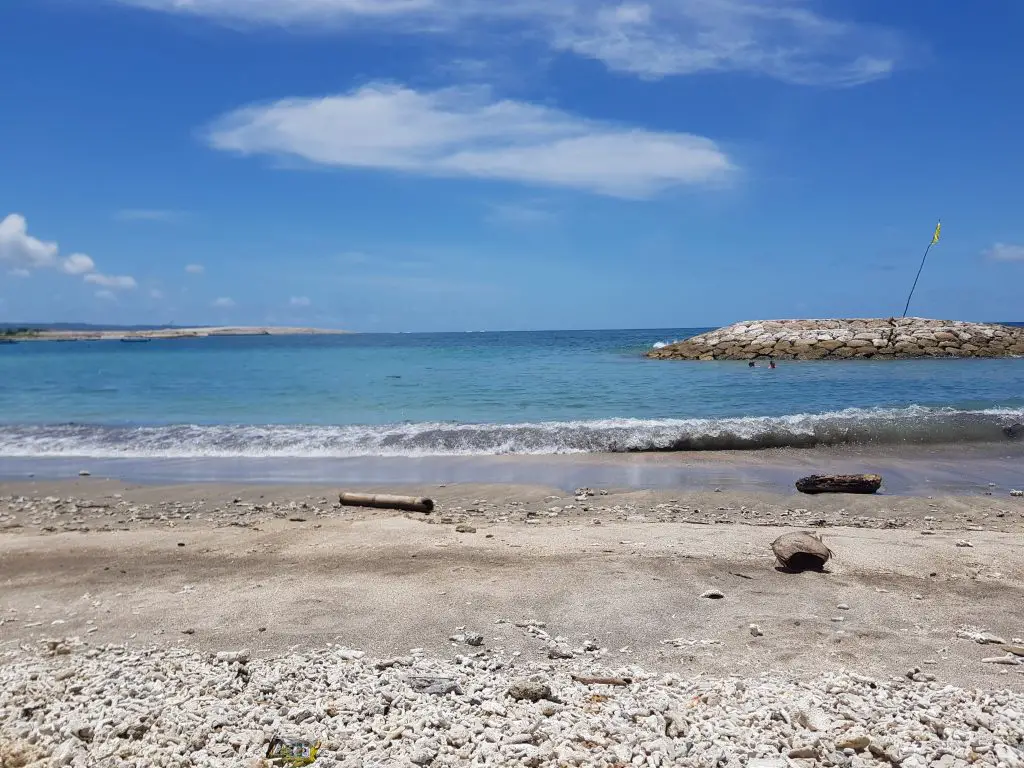 Not all beaches are beautiful
Bali is known for its magnificent beaches. Probably the most iconic is the T-Rex-shaped mountain and a nearby beach on Nusa Penida, which is not even on Bali island. But not all of them are as in the pictures.
Many beaches near the biggest cities are quite plain. No mountains, no white sand, no blue color of the water. Maybe even some garbage floating around.
This is the reason why you shouldn't just go and stay in one place in the middle of a city. Explore the awesomeness Bali has to offer!
One way to get a variety of beaches is to follow a guide like this. But it might lead you to the same beaches as any other tourist browsing Google.
Another fun way to find exceptional beaches would be just taking a scooter and checking out several beaches along the coast. There are many beaches on Google Maps, and locals or road signs can lead you to some lesser-known ones.
---
---