Some of the links in this post are affiliate links. This means if you click on the link and purchase the item, I will receive an affiliate commission at no extra cost to you. All opinions remain my own.
Spring break is the perfect time to escape the daily grind and explore new places. If you're looking for a vacation that's both fun and affordable, California is the place to be.
With its endless beaches, bustling cities, and scenic mountains, there's something for everyone. Whether you're a college student looking for a party or a family looking for a relaxing getaway, California has it all.
In this blog post, we'll take a look at the top spring break destinations in California, highlighting the best things to do and see in each location. So grab your sunscreen and get ready to explore the Golden State!
Table of contents:
San Diego
This city is known for its beautiful beaches, theme parks, and year-round warm weather. On a spring break trip to San Diego, the possibilities are endless! With so many beaches along the coastline, there's no shortage of sand and sun.
But if you're looking for something a little more out of the ordinary and unique, then don't worry…San Diego has got you covered.
Zoo Safari Park for kids? Check.
Seaworld San Diego to explore the marine life wonders? Check.
Exhilarating wooden rollercoaster next to a beach? You can find it in Belmont Park.
And there are so many more fun things to do in San Diego. Get ready for some wild adventures with unforgettable experiences!
And when it comes time to take a break from the hustle and bustle of exploring new places, simply relax in one of the charming cafes or quaint boutiques around the city.
No matter what your spring break destination dreams consist of, San Diego has all you need!
Los Angeles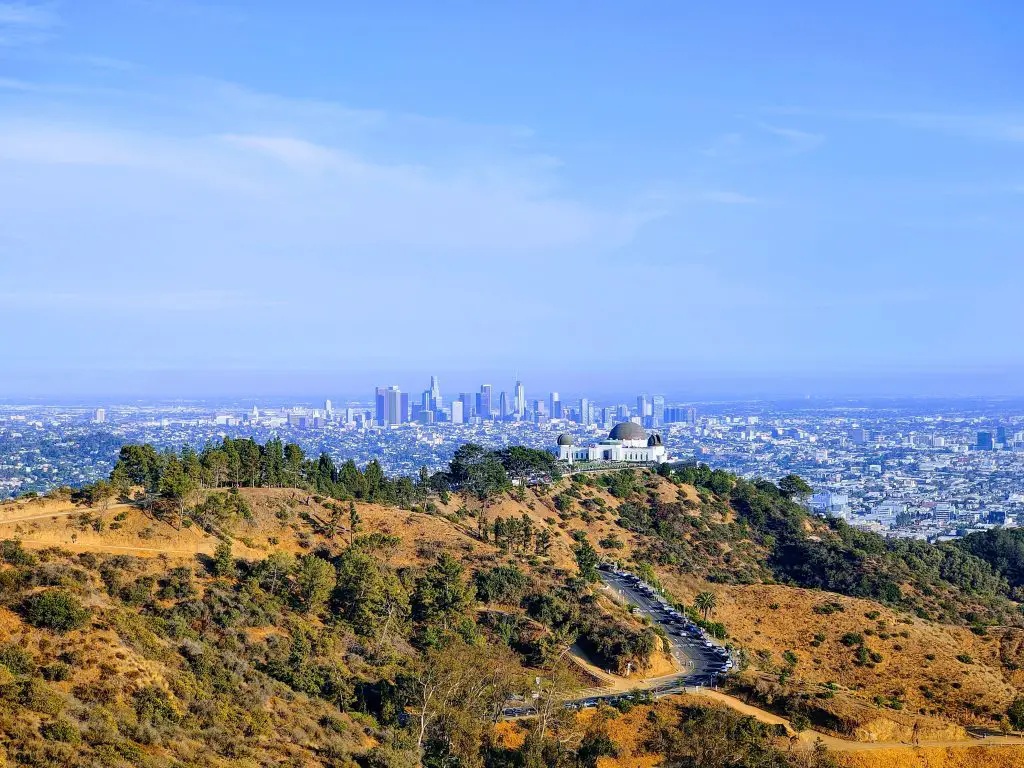 If you're looking for a zest-filled spring break getaway, look no further than Los Angeles! This city is known for its iconic attractions, such as Hollywood and Beverly Hills, and its diverse range of activities and events. It's one of the best places for spring break.
The alluring sunny beaches, captivating Hollywood Boulevard, lively amusement parks, and thriving music scene are just some of the things that make this city so special.
For those seeking an adventure of a lifetime, take a beach bike ride in Santa Monica or gaze at the starry night sky along the Griffith Park Observatory trail.
Whatever your mission may be during your L.A. experience, you won't depart disappointed — guaranteed!
San Francisco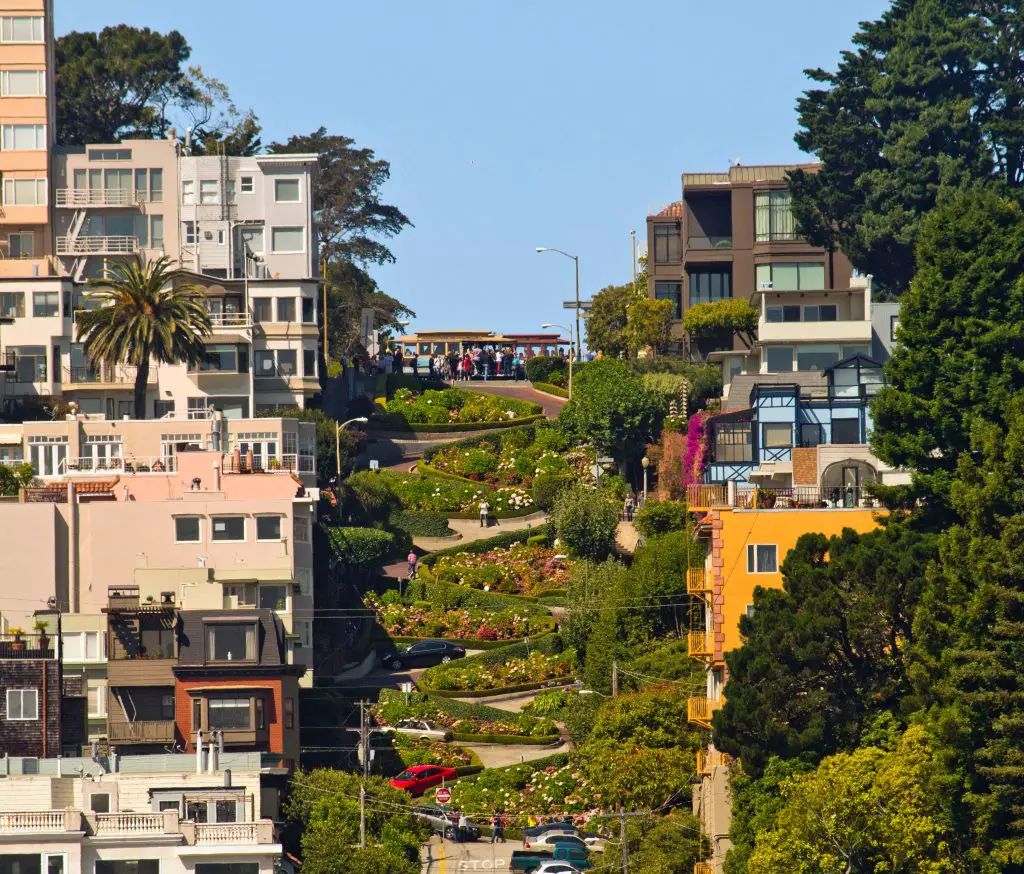 If you're looking for the perfect place to spend your spring break, look no further than beautiful San Francisco! With its iconic Golden Gate Bridge, Fisherman's Wharf neighborhood, stunning bay views, and world-famous cultural attractions like Alcatraz Island and Ghirardelli Square, visiting San Francisco guarantees a trip of a lifetime.
Two unique activities to include on your itinerary should definitely be a visit to the famed Lombard Street – known as the 'most crooked street in the world' – and taking an engineering tour at Golden Gate Park, which includes fun facts about how natural elements exist in harmony with mankind. So get ready for an unforgettable journey through this sunny city by the bay!
Santa Barbara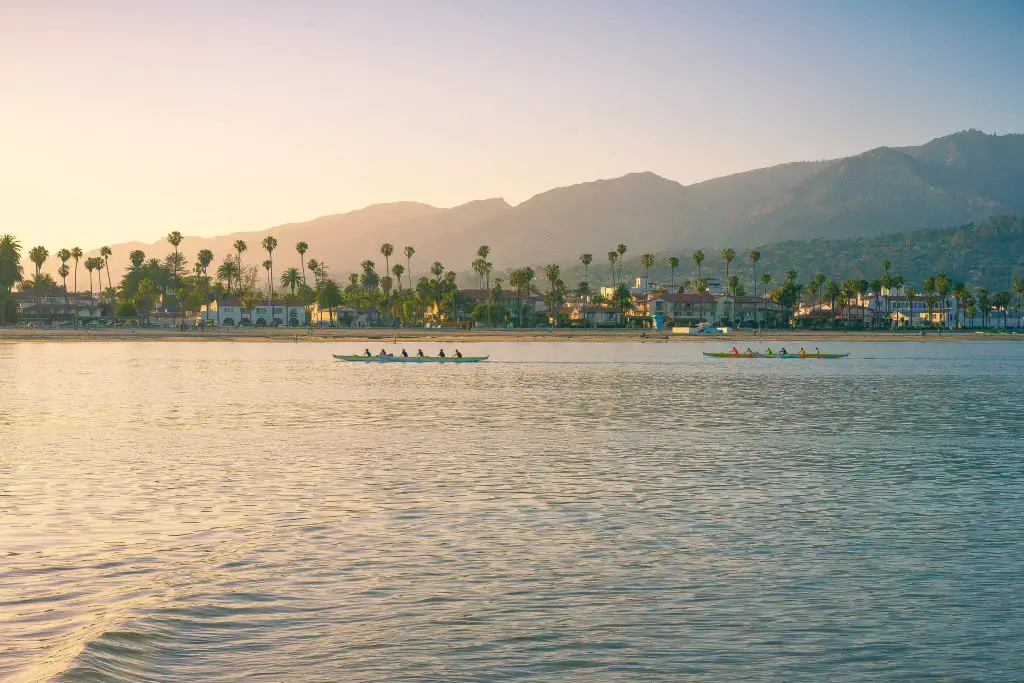 Santa Barbara is a charming beach town that's worth seeing no matter what season it is. On a spring break trip, visitors will encounter an abundance of activities and attractions tucked away amongst the palm trees and sun-kissed coast.
During spring break, you should visit the Santa Barbara Botanic Garden. It is a 78-acre nature reserve that features over 1,000 species of plants from California and the Mediterranean region. Visitors can enjoy a variety of guided tours and self-guided walks, as well as educational programs and special events throughout the year.
Another fun activity is hiking in the Santa Barbara foothills. You'll find a variety of hiking trails that provide stunning views of the Pacific Ocean and the city. Some popular trails include the Cold Spring Trail, the Jesusita Trail, and the Seven Falls Trail. These hikes are perfect for nature enthusiasts, bird watchers, and anyone looking to get some exercise during their spring break.
Monterey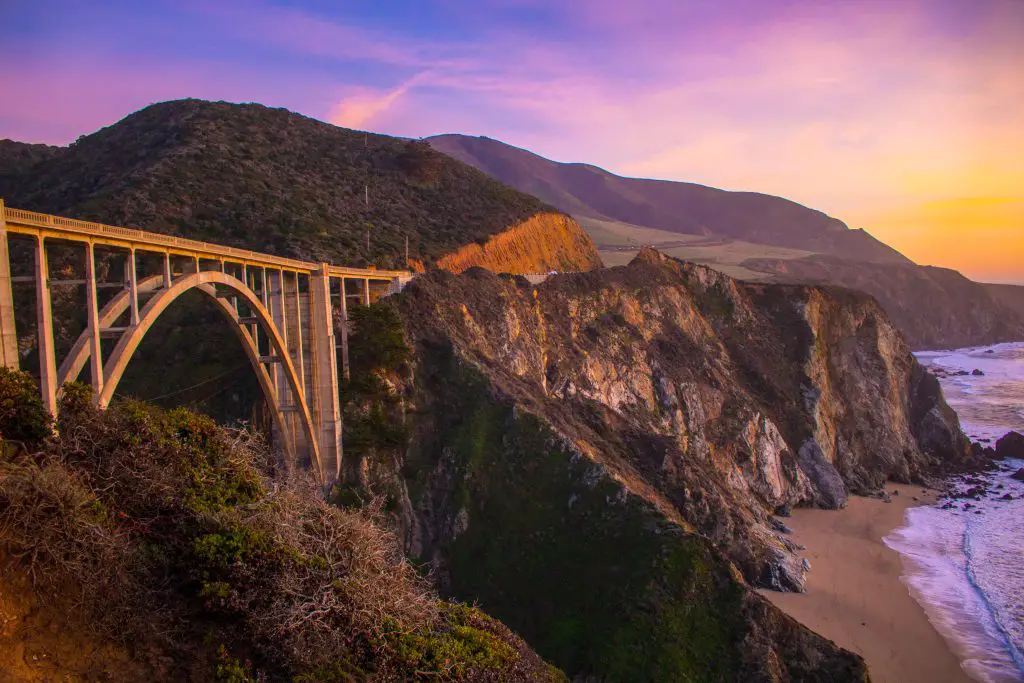 Monterey is the perfect vacation spot for your next spring break – it's a stunning natural treasure and provides lots of fun activities! This city is known for its beautiful coastline, whale-watching opportunities, and nearby golf courses.
With its gorgeous views of the Pacific Ocean, what could be more beautiful and serene than spending the day relaxing on one of Monterey's famous beaches?
Then, once you've had your fill of sun and surf, why not try some whale-watching off the coast? It's an exhilarating experience that isn't available in too many other places.
But if you'd rather stay on dry land, Monterey is also home to tons of interesting museums, like the Monterey Museum of Art or the iconic Cannery Row.
Regardless of what you choose to do in Monterey, your spring break trip there will leave you with plenty of memories.
Santa Cruz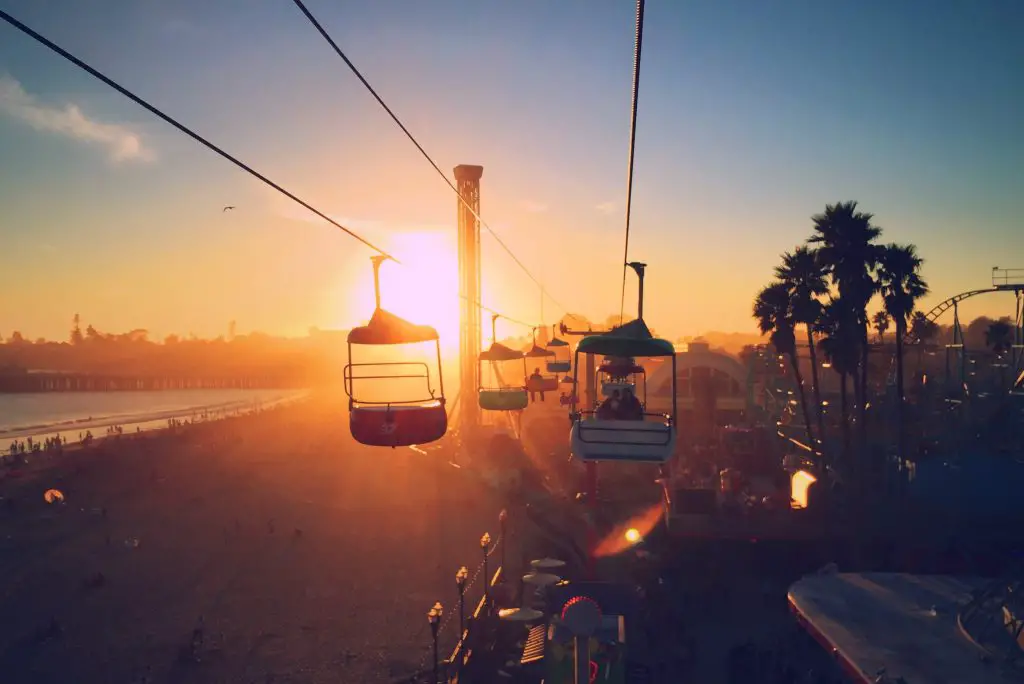 Spending spring break in Santa Cruz is a trip you will never forget! With its gorgeous beaches, exciting boardwalk, historic amusement park, and a plethora of outdoor activities, it's the ideal vacation spot.
Spend your days soaking up the sun and taking a wild ride on the historic 1924 Giant Dipper rollercoaster. Then stretch your legs by exploring one of the many beautiful hiking trails Santa Cruz has to offer!
And don't miss adding shopping at Capitola Village to your itinerary. Nowhere else can you shop for unique souvenirs with an ocean backdrop like this quaint seaside village.
So this spring break, kick off Summer with a trip that rewards you with both unforgettable memories and adventures!
Lake Tahoe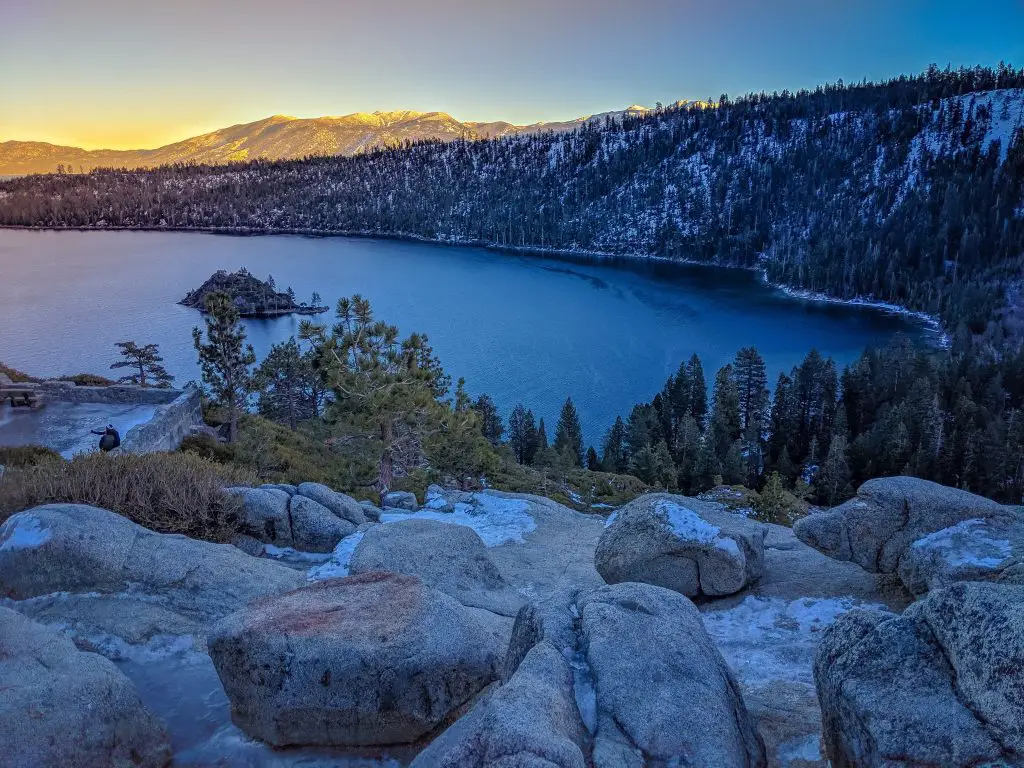 Lake Tahoe is a beautiful destination for a spring break vacation. Known for its crystal-clear waters, majestic mountain views, and endless outdoor activities, there is something for everyone to enjoy. Whether you're an adventure seeker or a nature lover, Lake Tahoe has plenty of options for a memorable spring break.
If you're looking for a thrilling outdoor adventure during your spring break, skiing or snowboarding at Palisades is the perfect activity. Palisades Tahoe is one of the most popular ski resorts in the area and offers a wide variety of runs for skiers and snowboarders of all skill levels. Whether you're looking to improve your skills or just have a fun day on the mountain, Palisades is the perfect place to be.
If you're looking for a more laid-back spring break activity, hiking the Emerald Bay State Park is a must-do. The park offers a variety of hiking trails that take you through some of the most beautiful scenery in Lake Tahoe. One of the most popular hikes is the Eagle Falls Trail, which takes you to the top of Eagle Falls, where you'll be rewarded with breathtaking views of the lake and the surrounding mountains. The trail is about 2 miles round trip and is considered easy to moderate. This hike is perfect for nature lovers, bird watchers, and anyone looking to get some exercise during spring break.
Napa Valley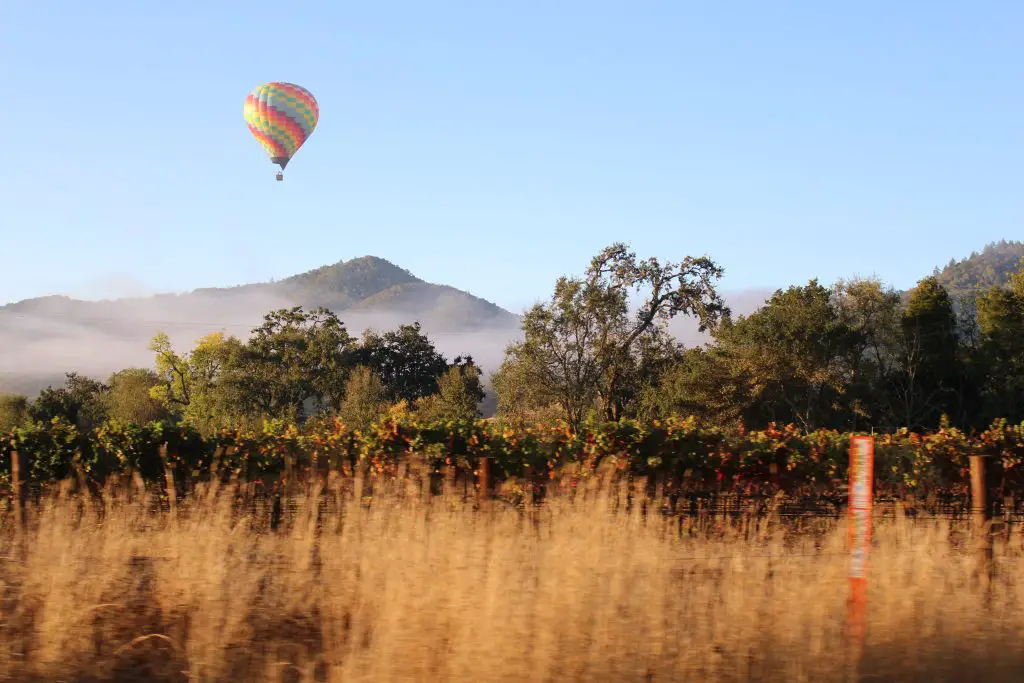 Spring break is the perfect opportunity to venture out and explore new places, and there's no better place to do that than Napa Valley. With its rolling hills of vineyards, quaint cobblestone streets, romantic wineries, Michelin-starred restaurants, luxury spas, and incredible art galleries, it has something for everyone. And it's all set in one stunningly gorgeous California region!
So if you're looking for a truly special spring break experience, then Napa Valley should top your list of destinations – especially for two unique activities that are sure to be a memorable part of your trip. Why not take a hot air balloon ride and watch the sunrise from high above the valley? Or treat yourself to an exquisite wine-tasting tour at one of Napa's premier wineries? Whatever you choose to do in Napa Valley, you're sure to create memories that will last a lifetime!
Palm Springs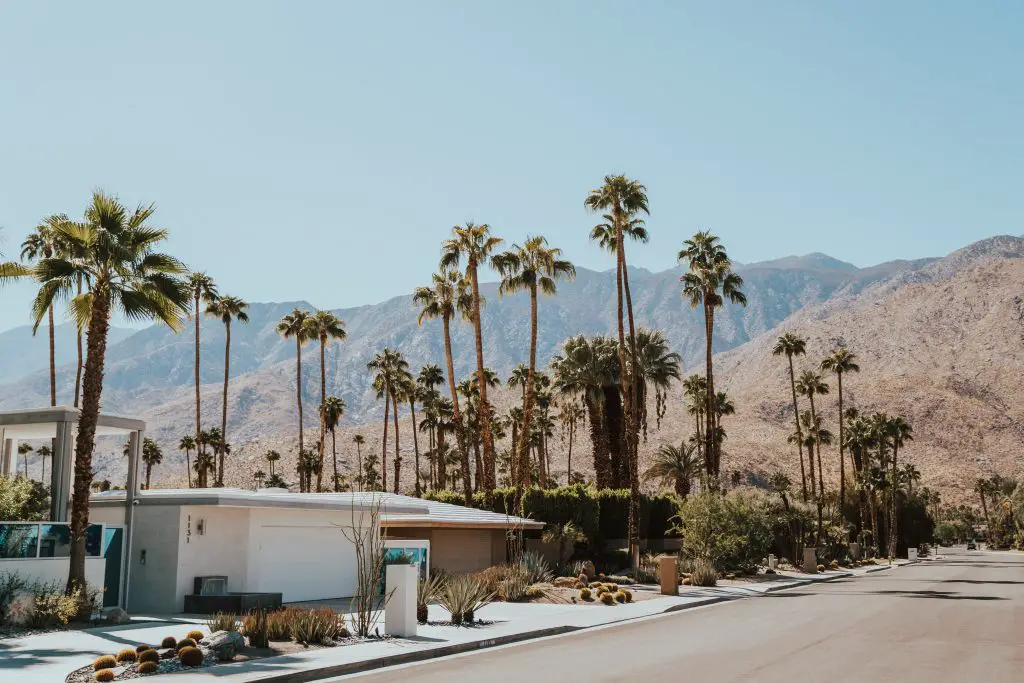 Palm Springs is a desert oasis located in Southern California, known for its hot springs, golf courses, and spa resorts. It's a popular destination for spring breakers looking to escape the cold weather and enjoy the warm sunshine.
During your spring break in Palm Springs you should take a hike in the Indian Canyons. These are a group of canyons located just south of Palm Springs. The canyons are home to a diverse array of plant and animal life, as well as several hiking trails. Visitors can take a self-guided tour or join a guided hike to learn more about the natural and cultural history of the area.
Another thing to do with the family in Palm Springs is visiting the Palm Springs Art Museum. It is a must-see for art lovers visiting the area. The museum features rotating exhibitions of contemporary and modern art, as well as a permanent collection of works by local artists. It also features a sculpture garden, where visitors can enjoy the art in the open air.
These are just a couple of activities that visitors can enjoy in Palm Springs during spring break. There are many other things to do, such as visiting the Palm Springs Aerial Tramway, playing golf, experiencing the hot springs, hiking in the nearby Joshua Tree National Park, going on day tours, or just enjoying the great weather and beautiful landscapes of the desert.
Laguna Beach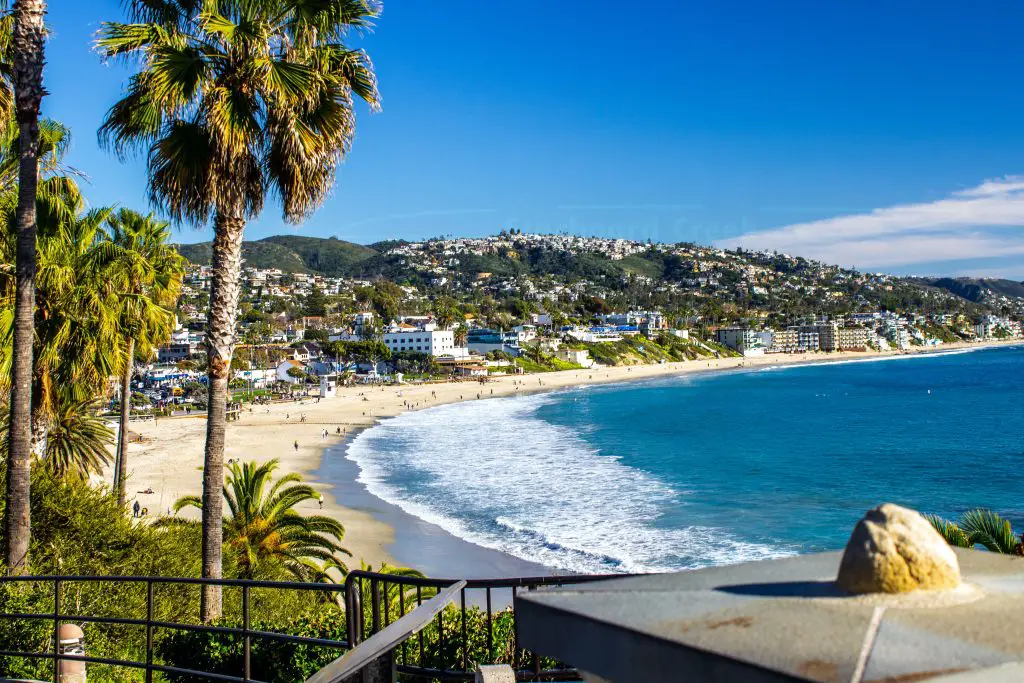 Laguna Beach, California is a "staycation" paradise and the perfect place to spend your spring break. With its breathtaking beaches, thriving arts scene, and an array of outdoor adventures, visitors will never be short on things to do.
On your Laguna Beach getaway, you won't want to miss a trip to Crescent Bay Point Park where you can hug it out with some of the local sea lions or partake in a coastal kayak tour around the majestic coastline.
Plus, there are plenty of boutique shops selling items made locally by resident artisans!
So grab your swimsuit and sunscreen and escape to Laguna Beach for an unforgettable spring break experience.
Huntington Beach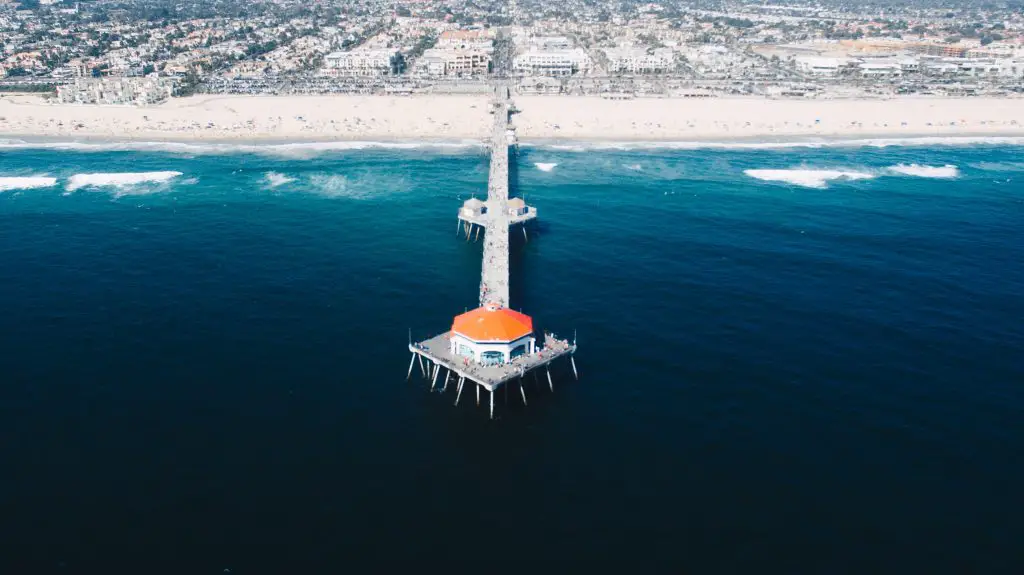 Planning a spring break trip to Huntington Beach? Then you're in luck! Known as "Surf City USA", this vibrant beach destination is the perfect place to get your sand, sun, and surf fix. With miles of white and sandy beaches, beautiful weather year-round, an abundance of shops and restaurants, and endless entertainment; there is something for everyone at Huntington Beach.
On top of traditional beach activities like tanning or swimming, unique things to do here include visiting the iconic Huntington Beach Pier where you can visit the restaurants, stores, and area events scattered along the pier. A second must-do activity is cruising around town on a two-wheel electric scooter – it's an exciting (and eco-friendly) way to explore everything that Huntington Beach has to offer!
Malibu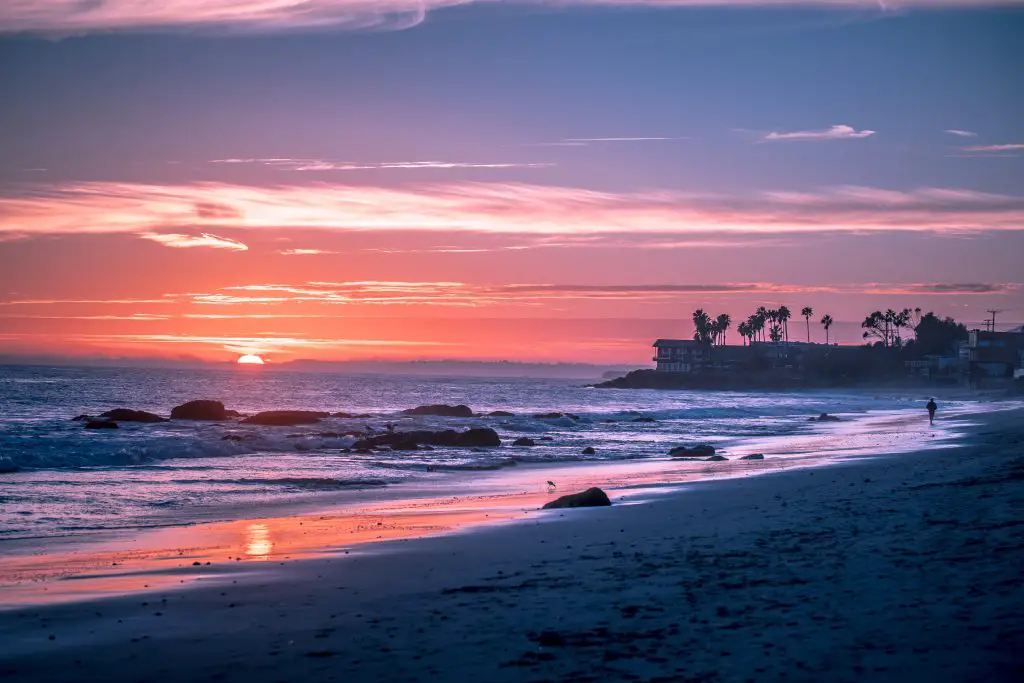 Malibu is a coastal city located in Southern California, known for its scenic beaches and ocean views. It's a popular destination for spring breakers looking to enjoy the sun, sand and surf.
During your spring break in Malibu go surfing. Malibu is one of the most famous surfing destinations in the world, with some of the best waves to be found. Whether you're a beginner or an experienced surfer, there are a variety of surf schools and rental shops that can provide you with the necessary equipment and instruction to catch a wave.
Malibu is also home to a beautiful natural park, the Santa Monica Mountains. Visitors can hike on a variety of trails, and enjoy the beautiful views of the coast, wildflowers and wildlife. Some of the popular trails are in the Malibu Creek State Park and to Escondido Falls, a beautiful waterfall.
Aside from these two activities, Malibu has a lot to offer such as visiting the Malibu lagoon state beach, Malibu Pier, enjoying the delicious seafood and ocean view from Malibu restaurants, or just taking a stroll on the beach.
---
Travel tips and tricks:
I highly recommend trying these tools for yourself – not only will you save money, but you'll also create memories that last a lifetime. Happy travels!
---