Some of the links in this post are affiliate links. This means if you click on the link and purchase the item, I will receive an affiliate commission at no extra cost to you. All opinions remain my own.
Writers block is a real thing when it comes to writing a new blog post. Here you'll find a lot of blog post ideas for lifestyle bloggers so that your imagination can do it's thing and help you to write your next best blog post.
In addition, I'll chat a bit about what is a lifestyle blog and how you can make money with it.
Of course, making money with the blog is not the main goal, but it gives you motivation to write better posts to your audience so that they would return to read more. And that's a win-win – you serve better your readers and get to use the money to upgrade your lifestyle and maybe try some things on the blog that you otherwise couldn't afford.
What is a lifestyle blog?
There is no clear definition of what a lifestyle blog is. However, there is a general notion that a lifestyle blogger writes in multiple niches about the things that interest them or are happening in their lives.
Some of the best lifestyle bloggers thrive on documenting and curating their lives in a relatable way so that they can build a closer personal relationship with readers.
So posts on a lifestyle blog are more about you and your personality than any specific niche. You can curate wardrobe essentials, write about your travel experiences and recommendations, talk about books you've read, or parenting advice. Even if these are separate niches there will be an overlying theme of how it all fits together – and it will be held together with your personality and authenticity.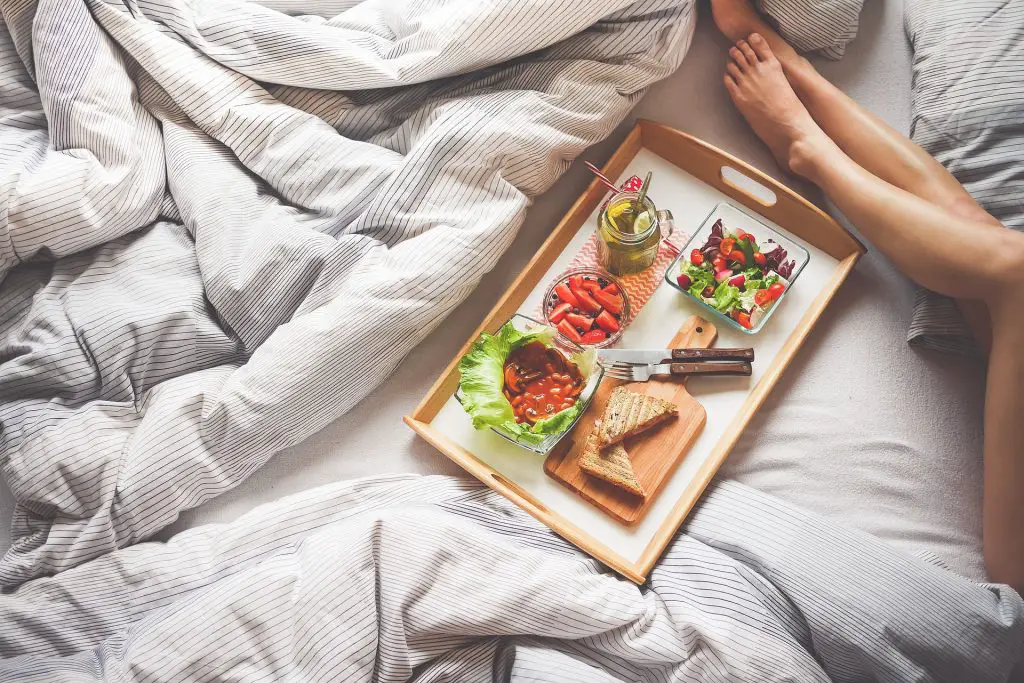 How do I start a lifestyle blog?
If you are new to the blogging world and want to share your lifestyle guides and experiences with others, then starting a blog is a good idea. There are many other advantages to blogging, e.g. you can have a blog as a creative outlet while watching after your children. Or you can turn your blogging business into a nice side income.
Here are basic steps for starting a blog:
How do lifestyle bloggers make money?
One of the best ways how to determine how bloggers in any niche make money is looking for their newest income reports.
Here are some of the most popular ways how lifestyle bloggers can earn money.
Display advertising
The obvious way is to show ads on your blog. It may lead to a worse experience for the readers, but this still is one of the leading ways how bloggers earn money.
But showing ads will be a good source of income if you have a lot of traffic. If you are just beginning, showing ads will get you a few dollars a month, and in the same time will scare away the potential readers. So choose carefully the best time when to turn on the ads.
Affiliate marketing
Chances are, you'll be blogging about some products that you use. These can be anything – what you use in your make-up routine, which is your favorite camera for travel, or what kind of cushions have you chosen for your sofa. When you talk about products, you can add a link to them so that your readers can but the products as well. Make the link traceable to you and this is affiliate marketing.
It's a win-win. Your readers can buy the thing that they see on your blog and want to use as well. There is no extra cost for them. You get a small commission for recommending the thing. And the creator of the product gets to sell more of their product.
You can consciously craft your blog posts to be suitable for affiliate marketing. Here are some blog post types that do well with selling products.
And here you can check out some of the most popular affiliate platforms where you can sign up to be an affiliate and promote products to your readers.
And don't forget to disclaim to your readers that the products in your blog posts have affiliate links!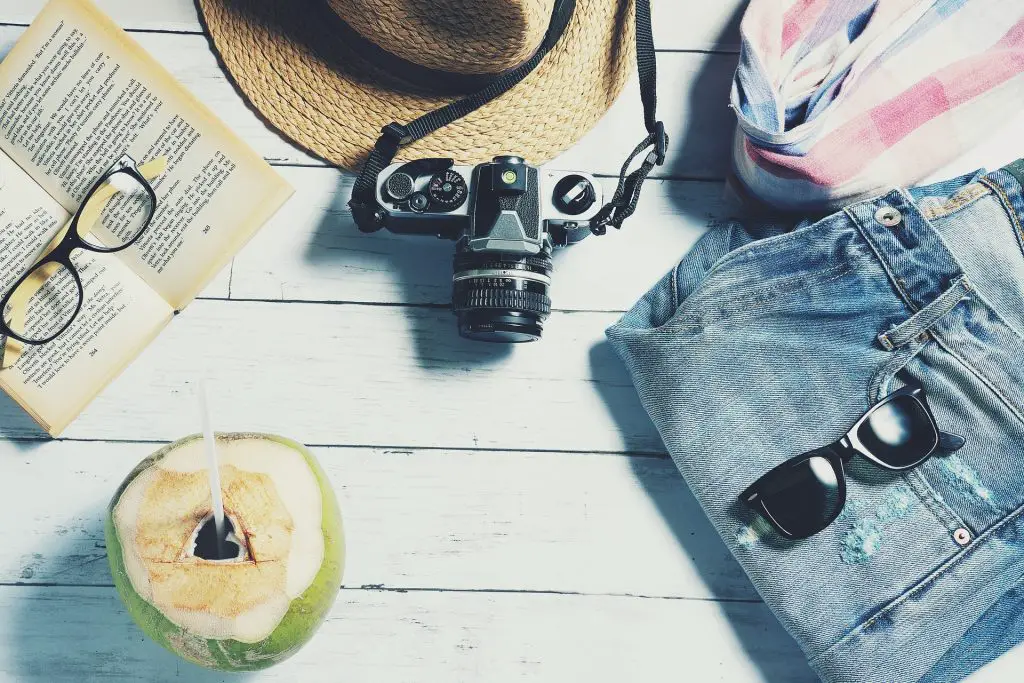 Sponsored posts
If you have a bit more established blog you can collaborate with brands. Sponsored posts are what they sound like – a brand pays you to include their product in your blog post.
This collaboration can come in different ways. Some brands offer you a free product in exchange for you writing about it. Other brands pay you for creating the blog post as well.
Own products
You can create your own products to mention on your blog and sell to your readers.
These can be either digital or physical.
You can create eBooks or printables for just about anything – planners, checklists, recipes, itineraries, budgeting, and so on.
And you can also create designs for T-shirts, bracelets, mugs, and other merchandise.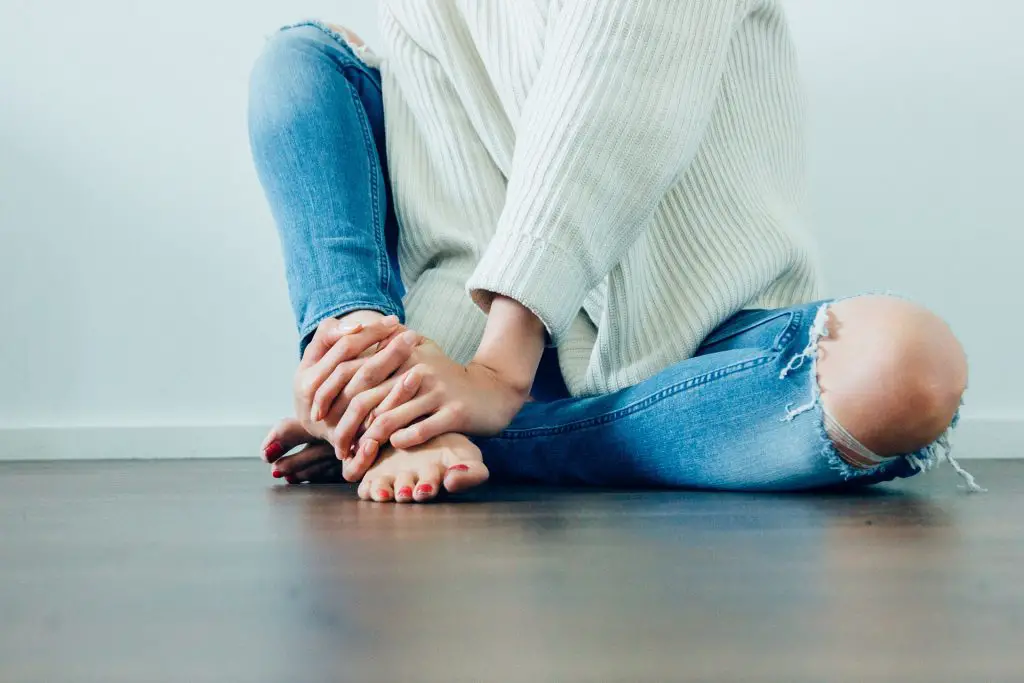 What should I post on my lifestyle blog?
Here are blog post ideas for lifestyle blogs that will be a good inspiration for your next post:
How to declutter and organize your home
10 easy and healthy meal prep ideas
How to create a self-care routine
Tips for saving money and budgeting
The benefits of traveling solo
Ways to incorporate mindfulness into your daily routine
A guide to natural skincare products
How to create a successful morning routine
The best ways to stay fit and active at home
A list of affordable and sustainable fashion brands
How to start a garden, even if you have a small space
Tips for improving your mental health
The benefits of learning a new hobby or skill
How to create a successful work-life balance
A guide to finding your personal style
Ideas for hosting a successful dinner party on a budget
Tips for creating a beautiful and functional home office space
Ways to reduce waste and live a more environmentally-friendly lifestyle
A list of the best podcasts for personal growth and development
Ideas for fun and unique date nights at home
Ideas for staying healthy during cold and flu season
A guide to meal planning for busy weeks
Tips for creating a successful daily routine
Ideas for healthy and delicious lunches to pack for work or school
A list of the best books for personal development and growth
How to create a relaxing bedtime routine
Ideas for fun and affordable weekend getaways
Tips for managing stress and anxiety
A guide to creating a successful budget and saving money
Ideas for finding and pursuing your passion
The benefits of keeping a journal and how to get started
A list of affordable and healthy meal delivery options
Tips for staying motivated and productive at work
How to create a successful exercise routine and stick to it
Ideas for fun and unique date nights in your city
A guide to natural remedies for common ailments
Tips for creating a successful and organized home office space
Ideas for staying connected and maintaining long-distance relationships
A list of the best self-care and wellness retreats around the world
Tips for building and maintaining a healthy work-life balance
Ideas for hosting a successful dinner party on a budget
Tips for improving your mental health
The benefits of traveling solo
How to declutter and organize your home
10 easy and healthy meal prep ideas
Ways to reduce waste and live a more environmentally-friendly lifestyle
Ideas for fun and unique date nights at home
A guide to finding your personal style
How to start a garden, even if you have a small space
The benefits of learning a new hobby or skill
Ways to incorporate mindfulness into your daily routine
5 Hacks how you save time
What are your hobbies? How did you get interested in them?
Your worst breakup story and how you recovered from it
7 things you can't live without
Clothing haul – what have you purchased this season?
24 hours in your city
Your favorite beauty products right now
How do you plan your vacation
Your tried and tested tips for decluttering
3 people you admire and why
Gift guide – what would you suggest to give on a specific occasion
What's in your bag
What are your family traditions
What's on your nightstand
Your favorite snacks (bonus points if they are healthy)
Your favorite photo of all time and why
Which activities put you in a good mood
What's on your wish-list
Your go-to outfit for summer/autumn/winter/spring
Give a tour of your workspace
Review a book that you've read recently
What's in your carry-on when going on a beach vacation
Favorite food roundup
What's your biggest failure and how did you overcome it
How did you decorate your home
Review a TV show that you're watching now
Your bedtime routine
How do you save money (and which tips don't work)
Top 5 books you've read
Your most memorable birthday
Where do you see yourself in 5 years
The best TV shows you've seen
Your outfit of the day
Give a tour of your wardrobe
10 things you would bring to a deserted island
Your life goals and how did you set them
How do you balance your work life and family life
Your favorite quotes
How do you dress up for a party
Your proudest moment
100 things you are thankful for
Your idea of a perfect day
5 Ways how you save money on groceries
Why did you start a blog
Your favorite go-to stores
3 Fitness routines on Youtube you have done and recommend
Your morning routine
Day in the life
What is your dream job
How do you stay organized
What do you eat in a day
iPhone photography tips
What do you spend in a week
Your biggest success in life so far and how did you achieve it
Your best beauty hacks
Lessons learned from your family
Top 5 apps that you use on your phone
Organization hacks at your house
Share a list of resources that helped you to learn a certain skill
What you don't know about me
What advice would you give to your 20-year-old self (or any other age a decade ago)
Places you want to visit
Tech devices you use and recommend
Your bucketlist before 30 (or some other age)
The worst tech purchases
Your pets – how did you get them and what quirks do they have
Your favorite travel destinations
How do you relax after a long day
What is your favorite foolproof recipe
The best trip you've ever taken
Your self-care routine
Compare two products you have used and pick a winner
How do you manage your social media
What are the things you do with your friends
These are ideas for inspiration, but you shouldn't make the blog post titles just about yourself. Titles are meant to intrigue a potential reader to click on them and read more. Here is my favorite title generator – it can help you to craft some great headlines quite fast.
You might also find useful these lists of blog post ideas about other topics:
Free tools to help you write your next blog post
Jasper – AI writing assistant that can help you to write blog posts multiple times faster. You can try it for free for 5 days and it includes 10 000 words that Jasper automatically generates for you. If you usually write around 2k words in a blog post then you can publish 5 posts this week written with the help of Jasper.